British Columbia's Fraser River was once the most productive sockeye salmon river in the world. In recent history, hundreds of millions of salmon would return to its tributaries, spawning along the thousands of kilometers of rivers and streams that serve as nesting grounds for this keystone species.
During the early 1990's scientists began to document a significant drop in the returning salmon to the Fraser River basin. With each passing year the number of returning salmon continued to fall. Over the years the cause of this enigmatic decline has been attributed to several different environmental happenings, but has largely remained elusive.
The new documentary film 'Salmon Confidential,' directed by filmmaker Twyla Roscovich and featuring biologist and wild-salmon advocate Alexandra Morton, tells the untold story of the biologists studying BC's salmon while operating under gag orders imposed by the federal government. As the documentary uncovers, these researchers were prevented from informing the public of a new virus referred to as Salmon Leukemia Virus (SLV) and the proliferation of Infectious Salmon Anemia (ISA) in British Columbia's wild salmon stocks.
In its current state, the Department of Fisheries and Oceans is mandated with the conflicting task of protecting wild fish stocks while at the same time fostering the development of an aquaculture (farmed-fish) industry. On a stage seemingly set by Kafka himself, numerous independent field researchers who discover the proliferation of (ISA) in British Columbian waters were forced to turn over their samples of ISA infected fish to the Canadian Food Inspection Agency (CFIA) who in turn astonishingly claimed that BC wild salmon tested 'negative' for ISA.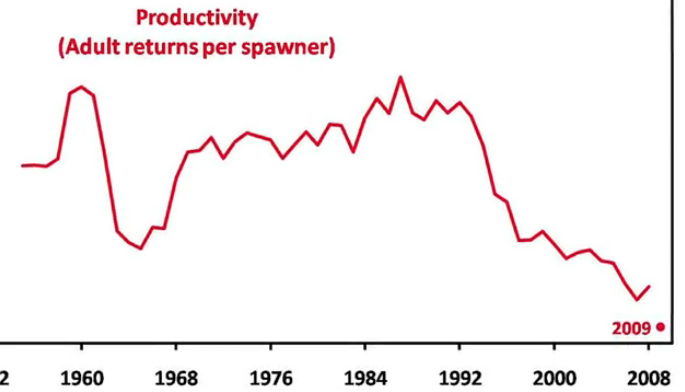 When three leading international laboratories released findings of ISA in British Columbian wild fish stocks the CFIA went on the attack and attempted to discredit scientists working at prominent research bodies such as the World Organization for Animal Health.
Crucial to the story is the fact that international knowledge of contaminated salmon in BC would have a severe effect on the international trade of farmed salmon – a multi-million dollar industry (nearly $500 million in 2010 for salmon alone). Confirmed cases of ISA or SLV in BC fish would mean closed US and Asian borders for BC farmed salmon.
For this reason government and industry have worked overtime to obscure the existence of infectious diseases in British Columbian farmed salmon.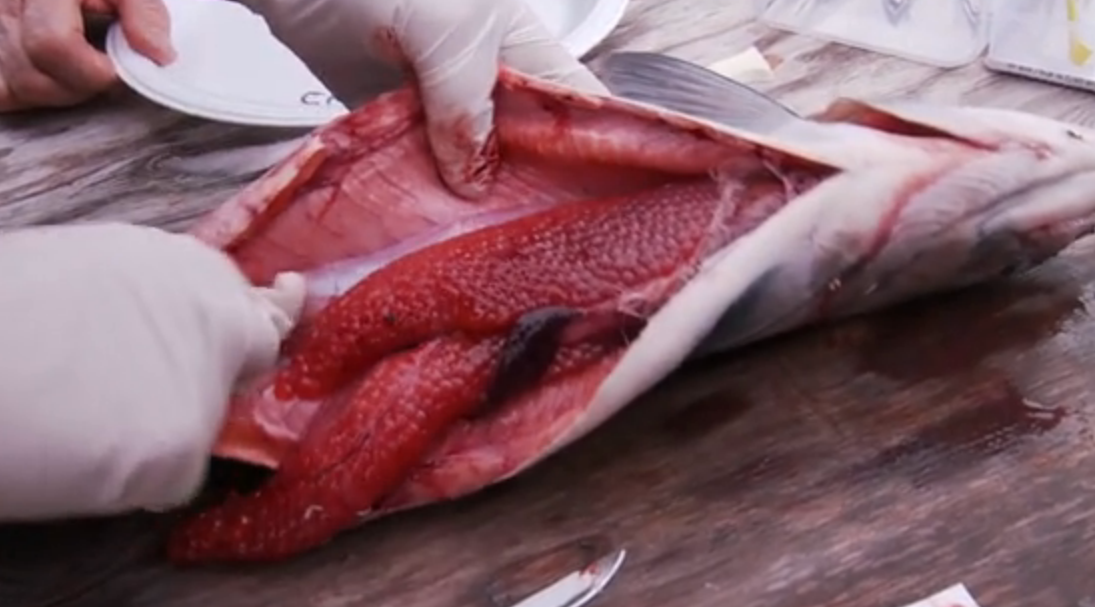 In the meantime, wild salmon stocks exposed to fish farms in the wild, are rapidly declining and suffering from dangerously high pre-spawn mortality rates. Fish migrating inland from the ocean were dying before the had the chance to release their eggs. Alexandra Morton traveled along BC riverbeds to document and study these mysterious deaths – much to the chagrin of government and industry.
Not satisfied with their ability to solely control the testimony of scientists on the government payroll, in May 2012, British Columbia agricultural minister Don McRae introduced Bill C-37, the Animal Health Act, in an attempt to prohibit the disclosure of an outbreak of disease. Specifically, section 16 of Bill C-37 states that "a person must refuse…to disclose…information that would reveal that a notifiable or reportable disease is or may be present in a specific place."
This Act would impose a penalty of 2 years in prison and a $75,000 fine for naming the location where a person found a disease in an animal. Scientists like Morton suddenly found themselves at risk of imprisonment for their work on ISA and SLV.

After a substantial outcry the Bill was quietly withdrawn from consideration.
In October 2012 the Honourable Bruce Cohen presented the final report of a Commission of Inquiry into the decline of Sockeye salmon in the Fraser River.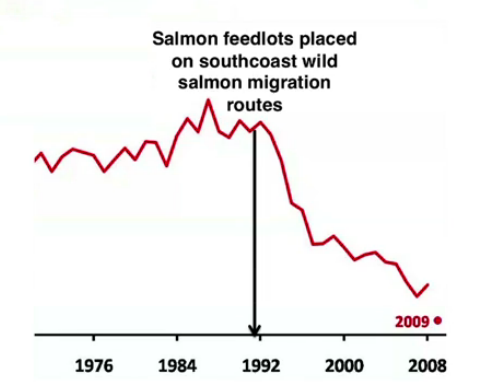 Unable to find a 'smoking gun,' Cohen asserted that 'Further research is crucial to understanding the long-term productivity and sustainability of the Fraser River sockeye salmon.'
The final Cohen Commission report noted several major issues were playing a role in salmon declines – including the conflict of interest at the Department of Fisheries and Oceans, climate change and the weakening of species protection in the recent Omnibus Budget Bill C-38. Over 70 recommendations for the recovery of salmon were made throughout the report. These recommendations have yet to be implemented.
But the story doesn't end with a bleak forecast predicting the end of BC's wild Salmon stocks. In fact, the story doesn't really end at all.
The documentary wraps up with Alexandra Morton in the field instructing local individuals on the techniques necessary to properly preserve samples to be sent to labs for inspections and testing for pathogens and viruses.
According to Morton, it is up to citizens to create what she calls the "Department of Wild Salmon." Monitor of the species needs to be done on the ground and by the people who live in closest contact with the fish, she says.
And the story, for that reason, continues to develop up until this very moment.
There are still multitudes of fish farms populating the coast of British Columbia, packing millions of fish into tiny pens that serve as ideal breeding grounds for the types of pathogens and superbugs that threaten wild fish stocks.
And there are still the champions of ecological sustainability – eco-heroes if you will – volunteers and concerned citizens acting against the government's wishes by gathering samples and submitting them for testing.
These individuals, who together make up the newly-formed Department of Wild Salmon, are using science to resist a profit-propelled interaction with nature that, if not regulated by organizations that prioritize preservation over short term economic profits, will surely provide BC's wild salmon a sordid chapter in the book of BC's history.
—
To watch the documentary, go to the Salmon Confidential website where you can also find a calendar of showings throughout BC.
On April 18th, David Suzuki and Alexandra Morton will attend a screening in Vancouver. Tickets are available online.
In the words of Suzuki: "For years, Alexandra Morton has soldiered on providing evidence of and calling for action on the catastrophic state of wild salmon. Government and industries have thwarted her over and over again. This film clearly documents that governments do not put protection of wild salmon at the top of their priorities and Canadians should be outraged. I am."
Image Credit: Screen shots from Salmon Confidential, available online for free.