Yesterday's Autumn Equinox left no doubt that fall had arrived, dousing the city of Vancouver in torrential rain. But even the most trying weather in months couldn't keep Vancouverites from showing their support for the spirit of reconciliation. An estimated 70,000 gathered at Queen Elizabeth Plaza for a march that filled multiple branches of the Dunsmuir Viaduct on its way to down to the seawall.
The march was the final event of Reconciliation Week and bookended the Truth and Reconciliation Commission's four-day national event. Dr. Bernice King, youngest daughter of Dr. Martin Luther King Jr., gave the keynote speech, and indigenous leaders, including Chief Robert Joseph also spoke.
Others were notably absent, such as Tleil-Waututh elder Amy George, daughter of the late Chief Dan George, who declared last week upon finding out that both Reconciliation Canada and the Truth and Reconciliation Commission received funding from major oil and gas companies. George was not the only one to express some reservations about both Vancouver's and Canada's approach to reconciliation.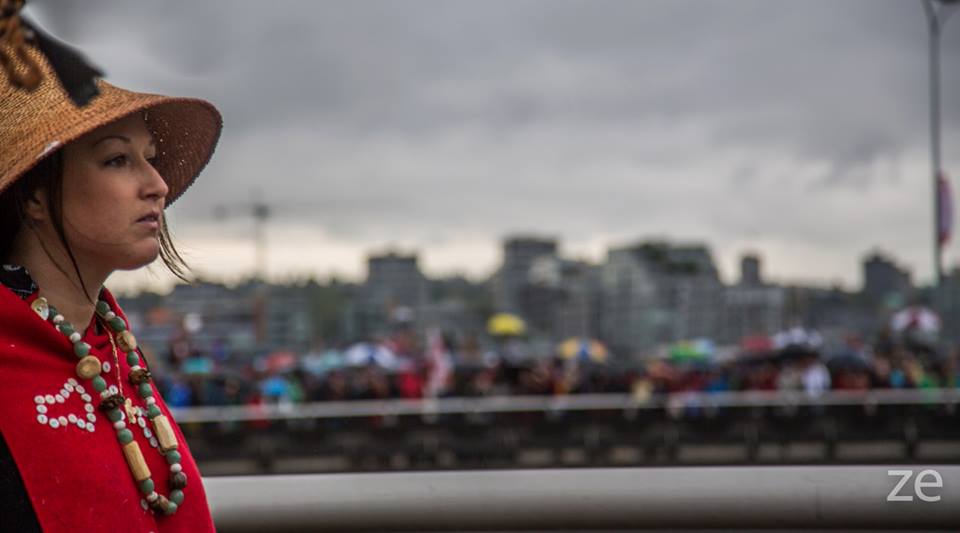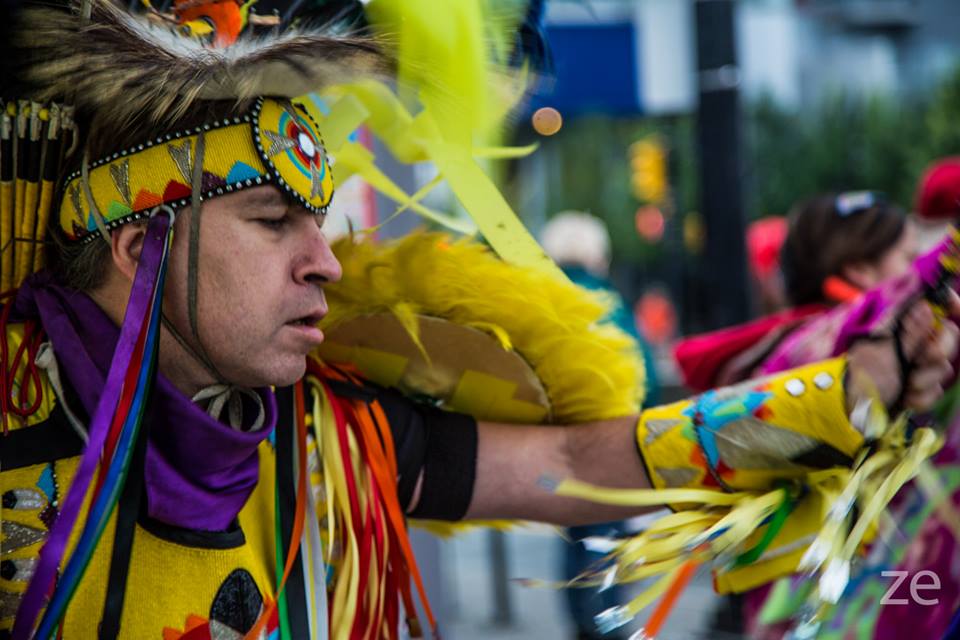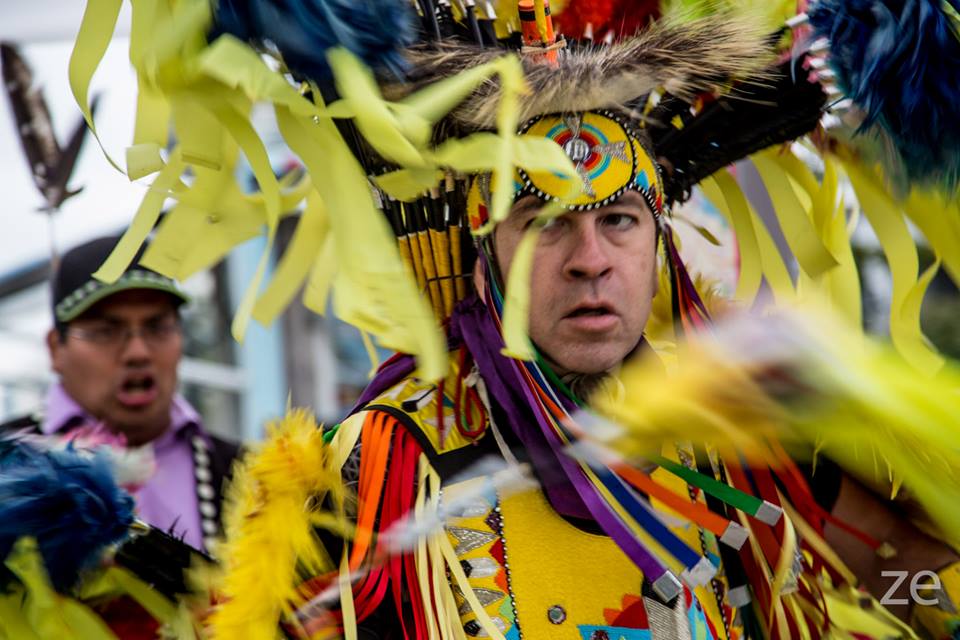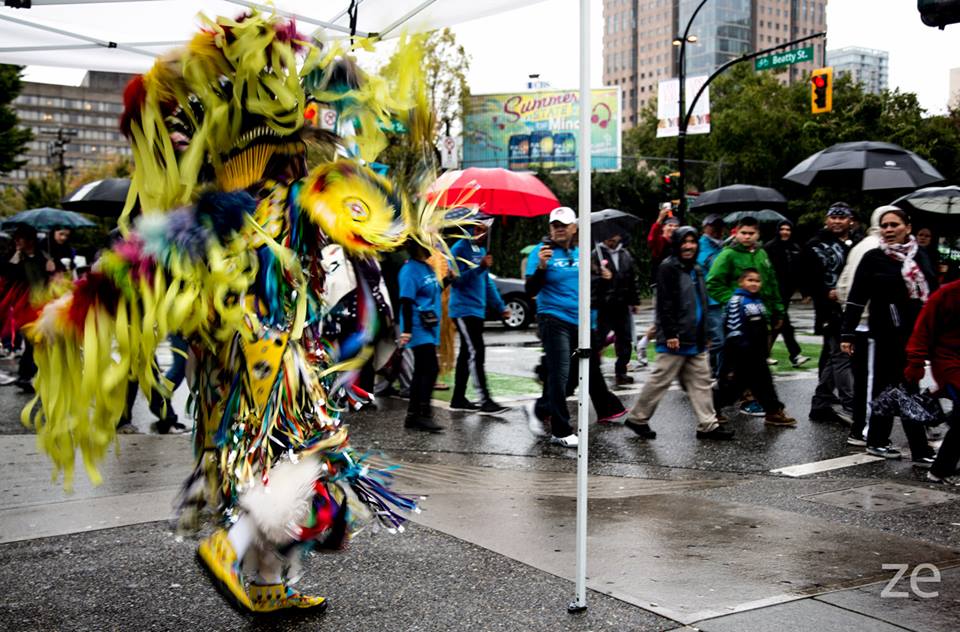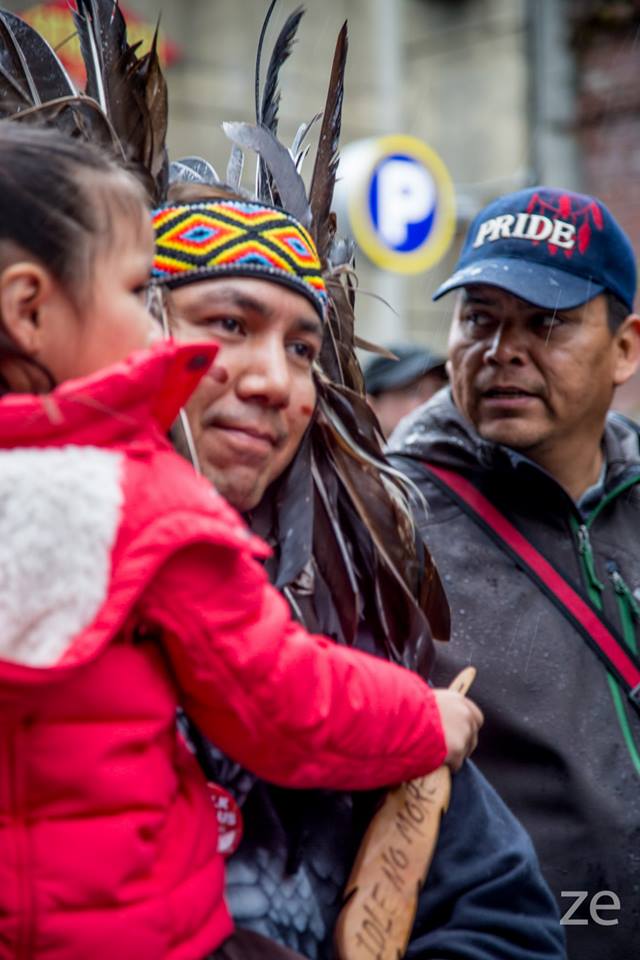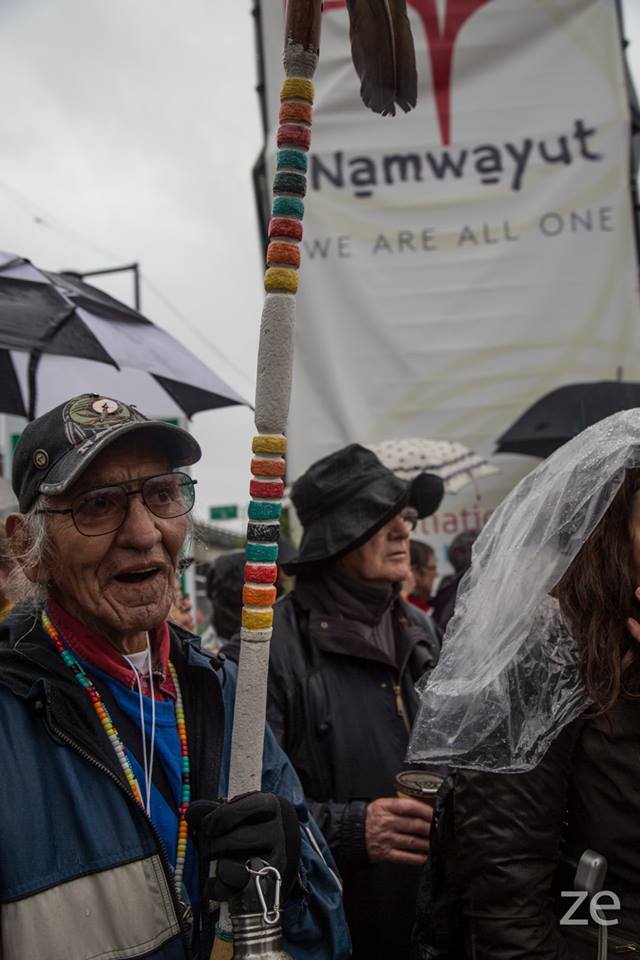 Power in People
Storyteller and educator Naomi Steinberg arrived around 10:30 and the crowd was already large and growing. The only place she could find room was tucked in just behind the stage, and she didn't catch most of what was said by the speakers. She stepped aside when the survivors in attendance, who were asked to lead off the march, passed by the stage. She waited as the stream of people moving past her grew and the impact of the event hit her.
"The flow of people didn't stop," she said. "It was thousands and thousands and thousands of people walking together, and that took time to flow past me." Though she was quick to say that acknowledge the work ahead, she said she is proud of her city and its people and the direction in which they're moving
She said the walk gave her and many others, particularly non-natives, the opportunity to talk to survivors and those whose families were touched by the residential school. The walk, she said, is a chance for everyone to make space for pain and trauma.
"It's such a difficult position to hold sometimes when there's so much pain and intersecting axis of oppression and violence." She believes work like this strengthens the foundation for the future.
"To have opportunity to cross paths again and again means that bonds of trust can be deepened."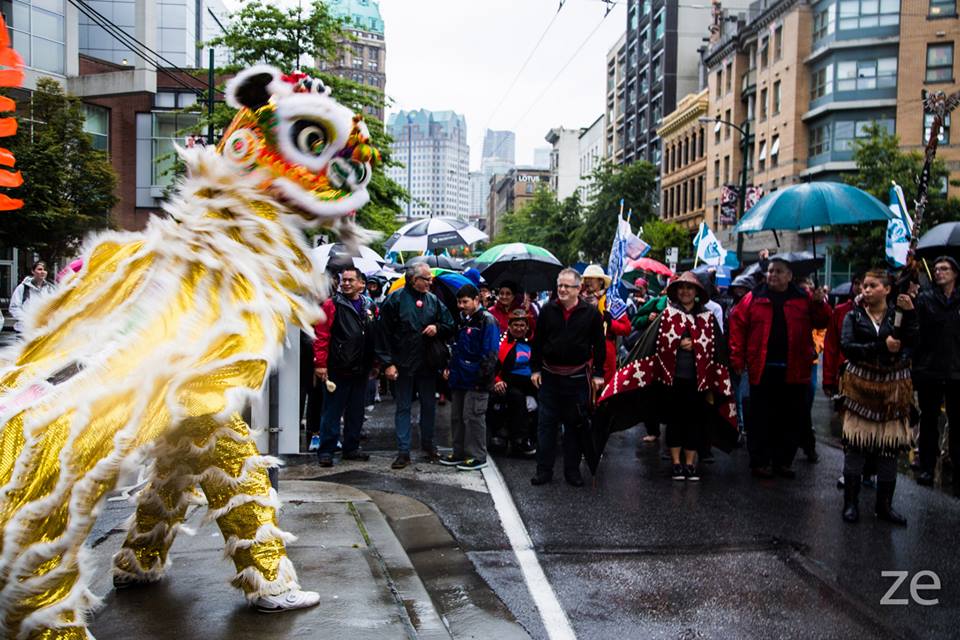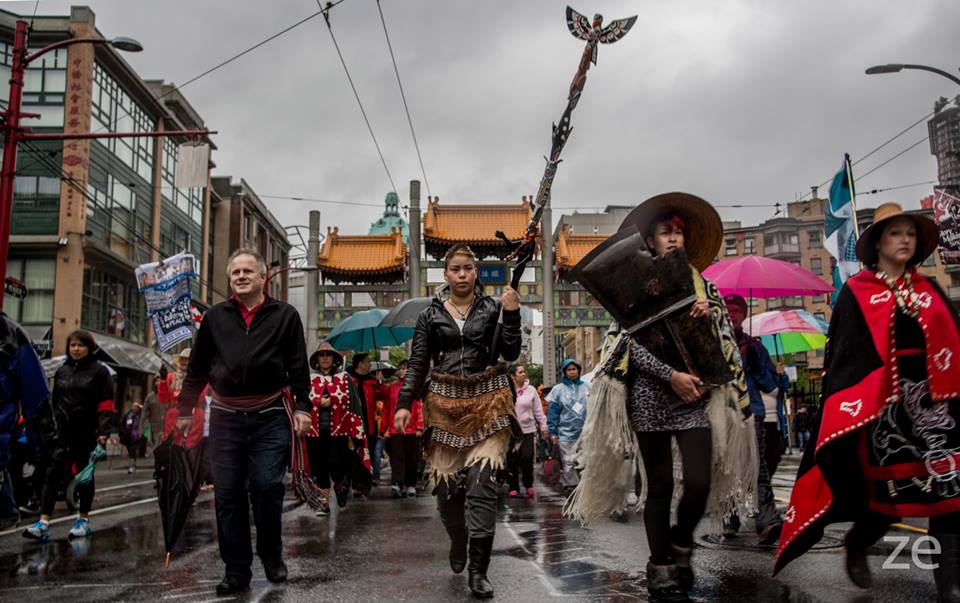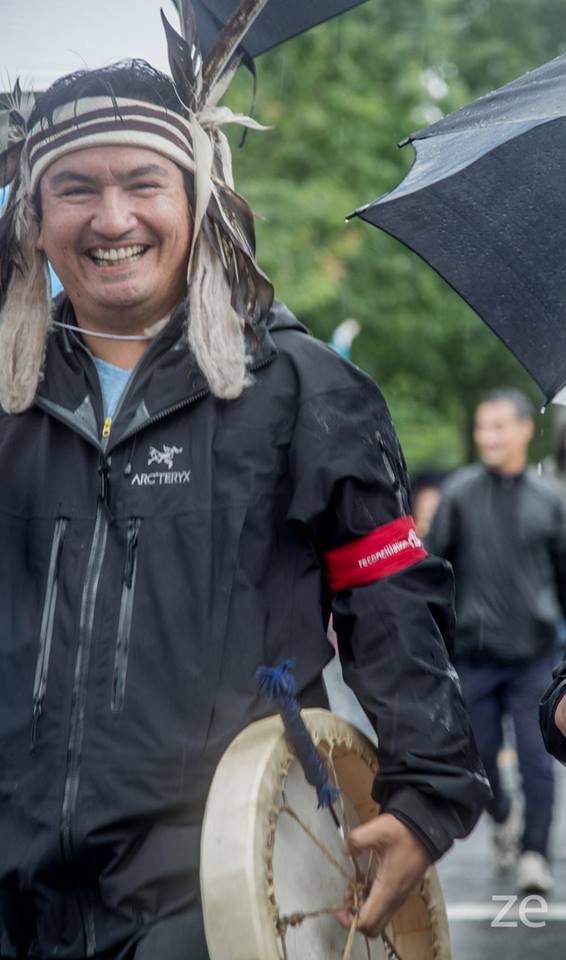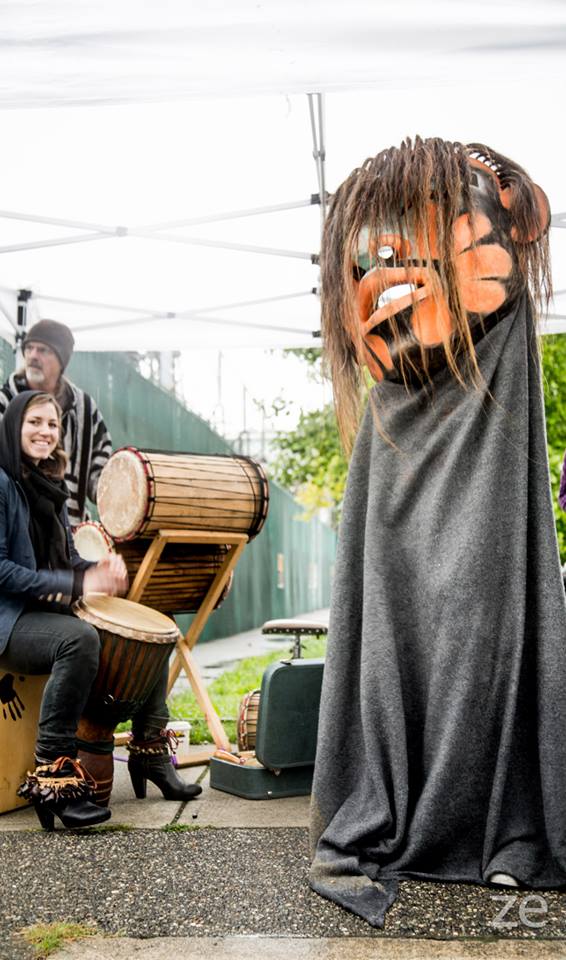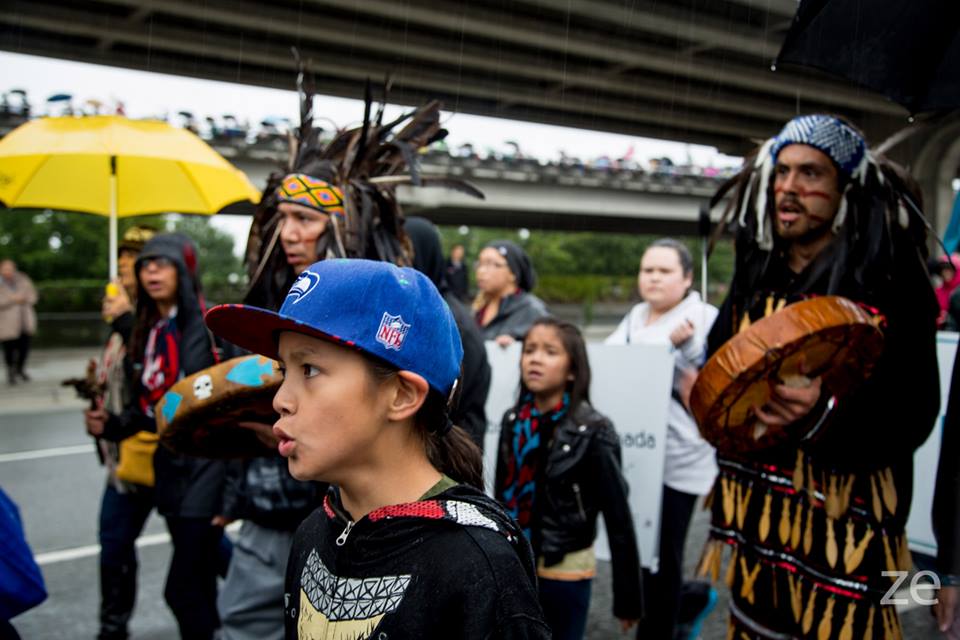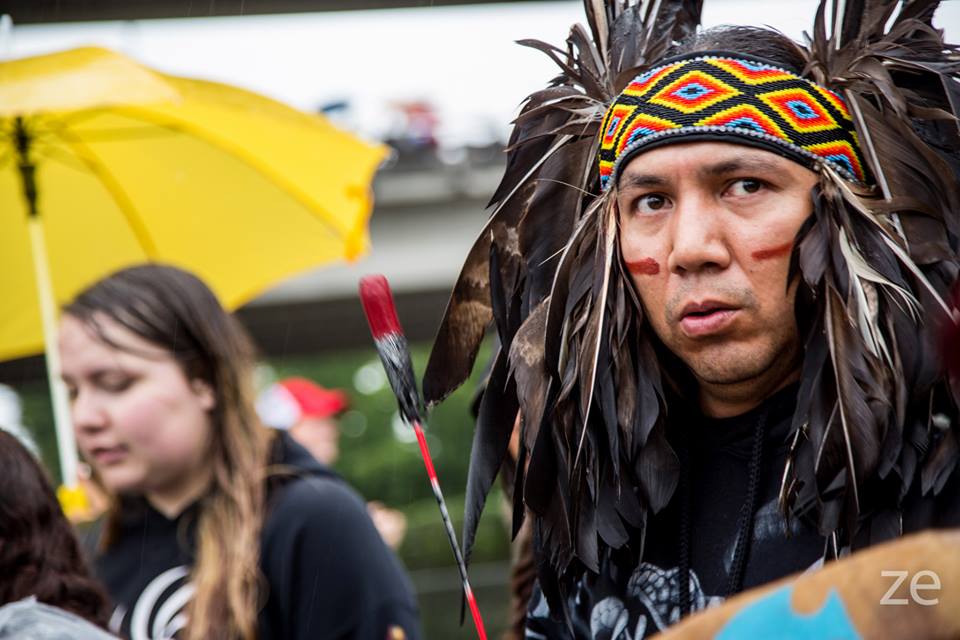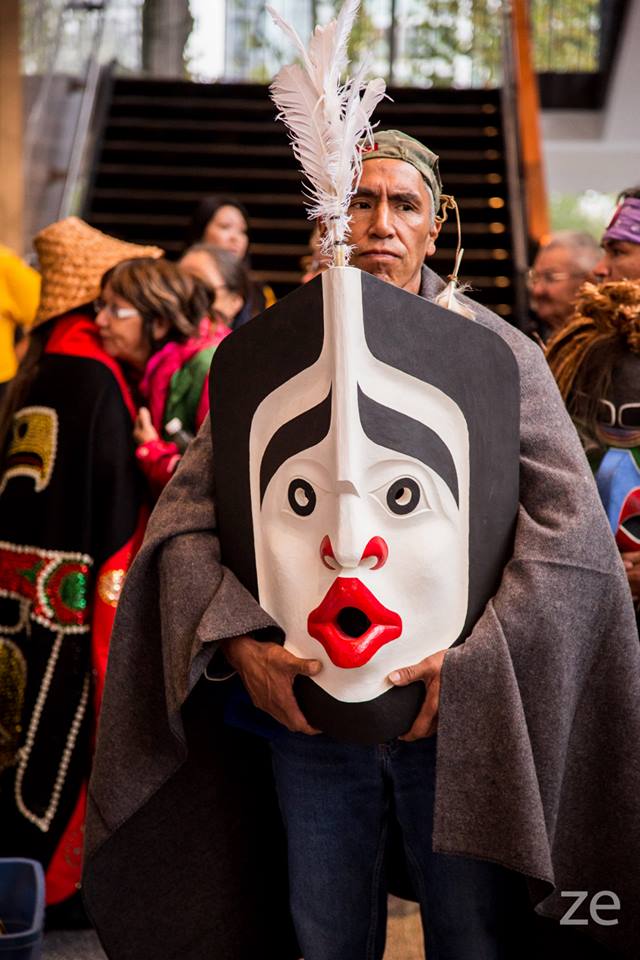 Far To Go
Teresa Diewert didn't go into the walk with huge expectations, and was pleasantly surprised by the turn out. As a longtime activist and organizer, she knows how hard it can be to get the attention of a large number of people. But her enjoyment of the event ended there.
"The actual program was pretty disturbing to me," she said. "The total lack of reference to ongoing colonization of First Nations people was striking." She was also disappointed the keynote speaker wasn't someone from a First Nations community.
"The things that King said were really disheartening to me, that we need to get corporations to open up economic opportunity for First Nations people. " Diewert felt it smacked of opportunism and a thinly veiled push for pipelines, especially given the Harper government's presence in the city this week.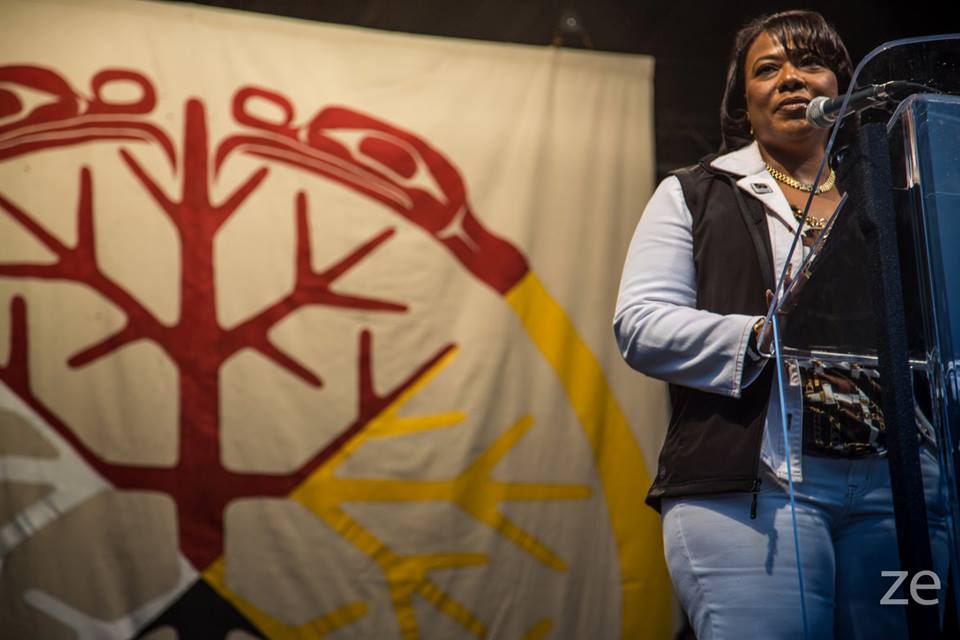 Diewert also felt the decision to include such songs as Oh, Happy Day and Ain't No Mountain High Enough, performed by the Vancouver Outreach Community Sweet Soul Gospel Choir, was inappropriate.
"I think we have a pretty rich tradition of resistance songs and freedom songs and revolutionary movement songs that we could have drawn on."
The sharing circles that took place at the PNE throughout the TRC's national event were much more powerful examples of solidarity and of action, she said. Diewert, who identifies as Christian, also attended some of the church listening circles.
"Even in those space there was room for analysis to come out. People didn't just tell their horrible stories; they talked about how these stories were continuing, and how apologies need to be back up with action."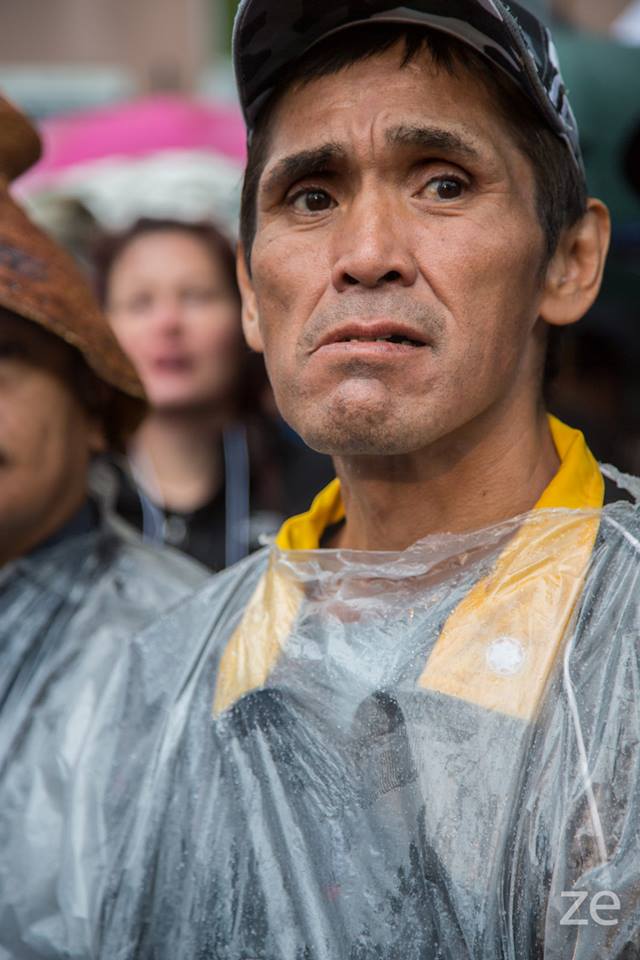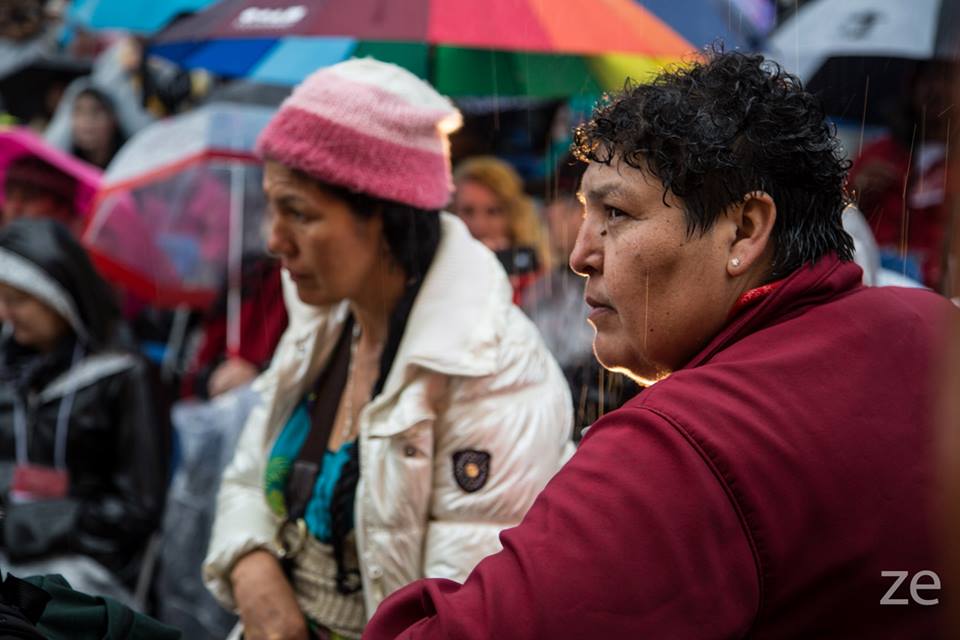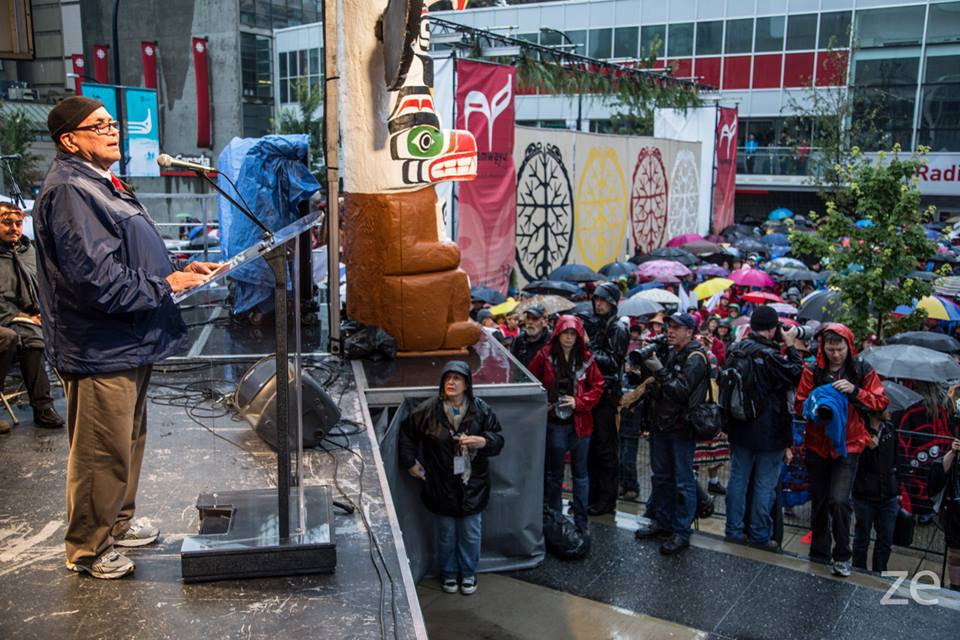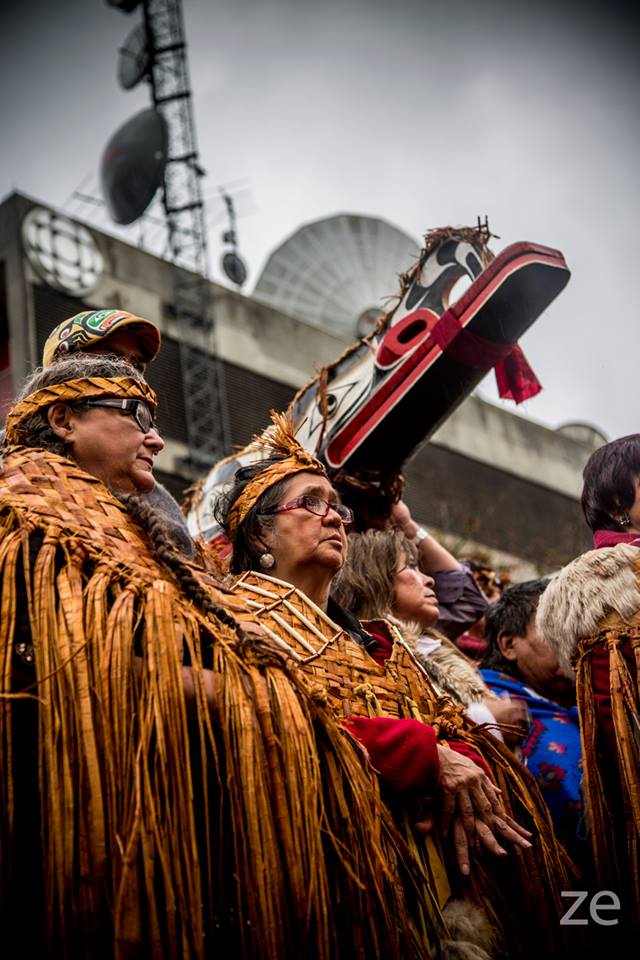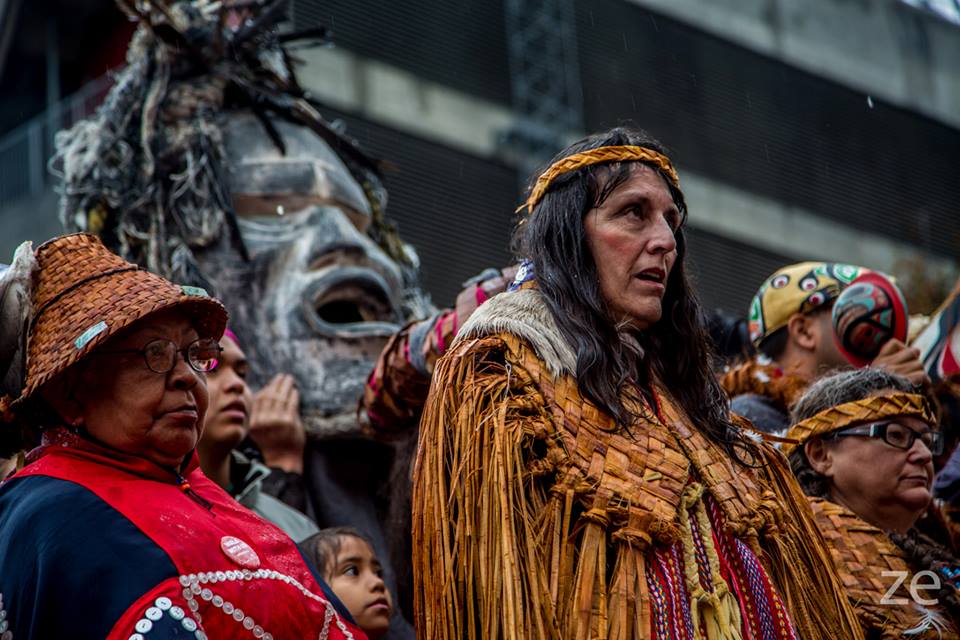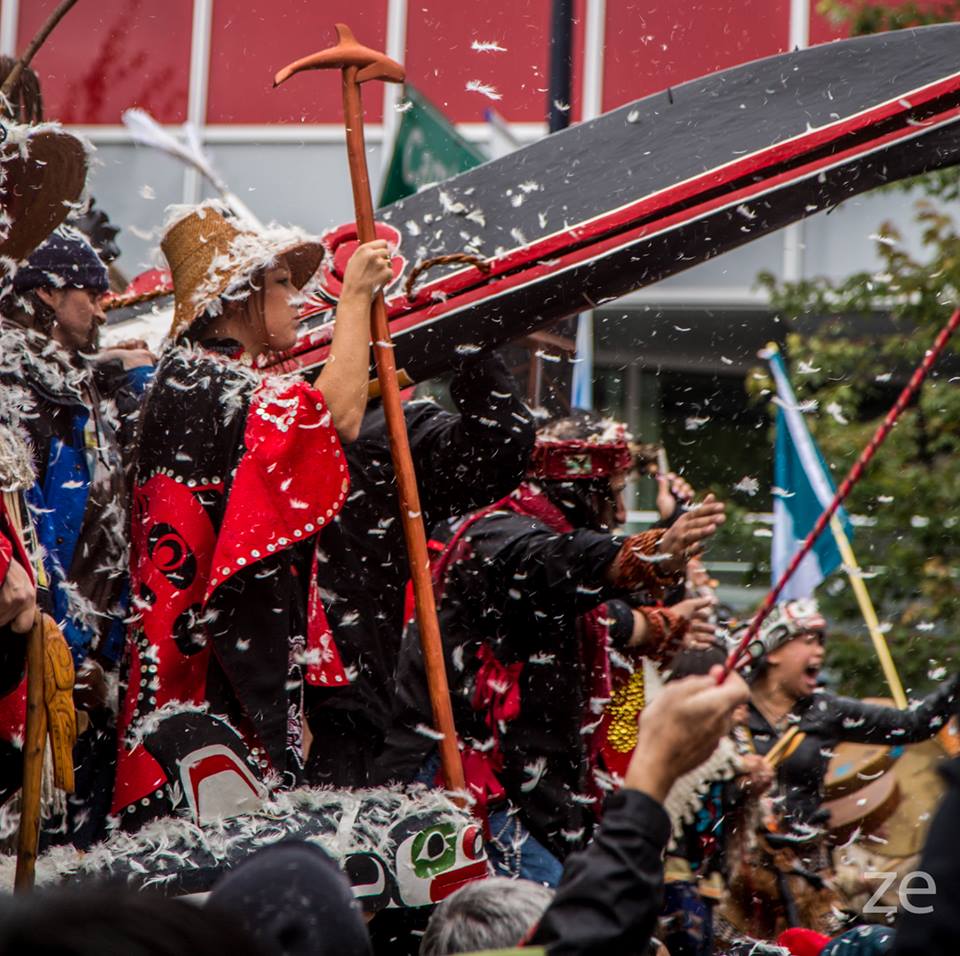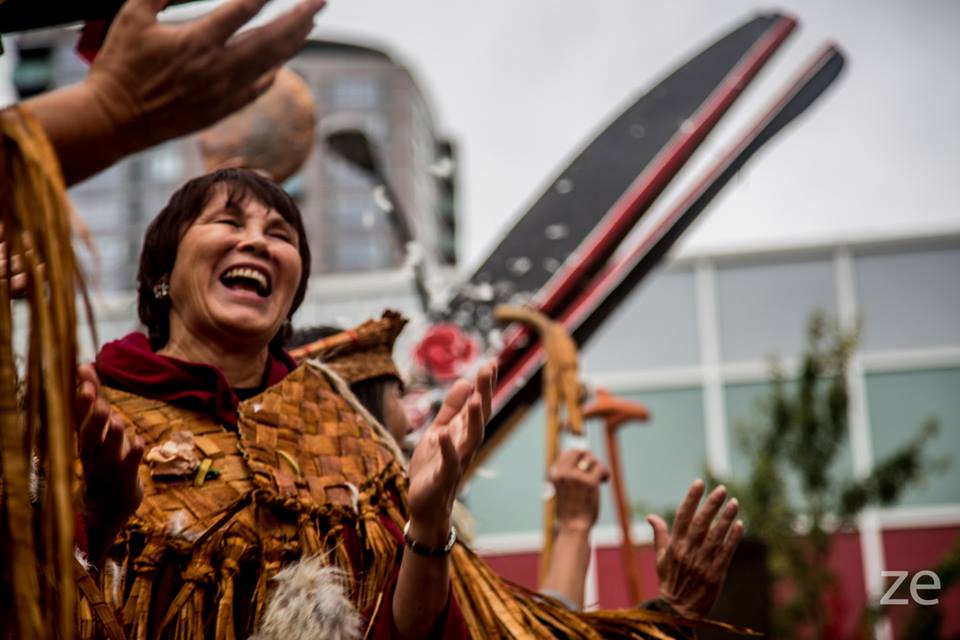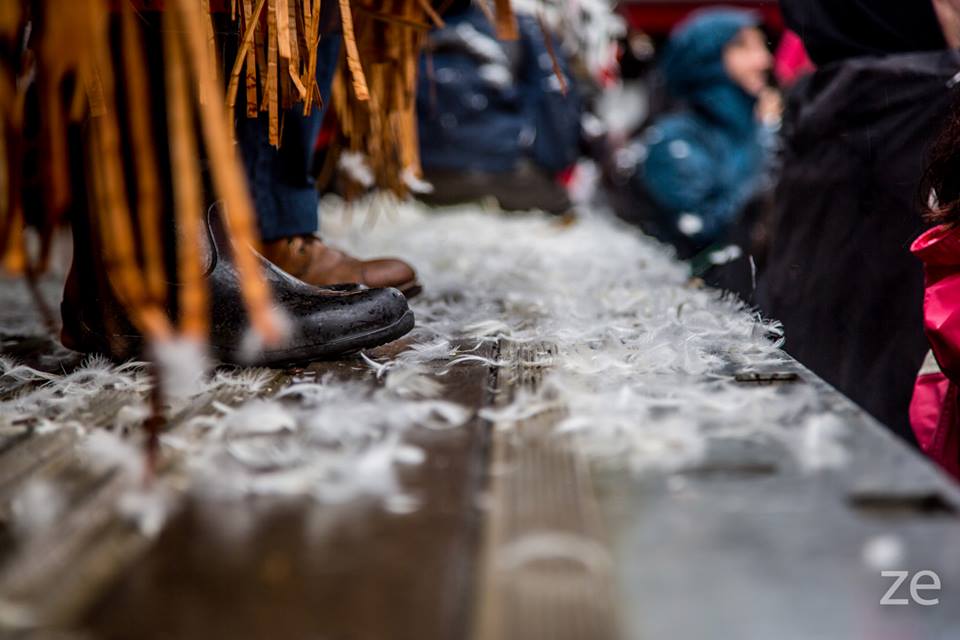 A Starting Point
Dr. Linc Kesler, director of the First Nations House of Learning at the University of British Columbia, believe the walk for reconciliation needs to be put into the larger context of the TRC's mandate in order to be effective.
"I think for me the TRC events are really critical because they are focusing on developing a consciousness of what these schools were and what happened with them, and without that we wouldn't be talking about these things, and they would remained buried and there wouldn't be a walk at all."
Kesler, whose indigenous ancestry is Oglala Lakota, believes that while coming together in support of reconciliation is important, it's the opportunity to learn directly from the experience of survivors that has the most potential to make change.
"In my experience, when people who are not knowledgeable about the schools have the opportunity to learn not just about the factual history but to learn from survivors and really understand the depth of the experience and the results from it, the understanding that is generated in a short amount of time is very significant."
He said the walk, as well as events such as Reconciliation Canada's All Nations Canoe Gathering, are good examples of indigenous visibility.
"They really gave people who hadn't seen community events of that sort a way to see the strength of Aboriginal culture as it exists today," he said. "A lot of people, maybe less so in BC than other parts of North America, but people are still inclined to thinking about Aboriginal culture as historical."
But in order to be truly successful, the walk needs to be the jumping-off point for more detailed thinking and deeper engagement.
"That's a starting point and an opportunity to continue building the kind of understanding and the kind of think about an issue that then needs to inform a greater practice. The walk itself is a moment. It's not the end."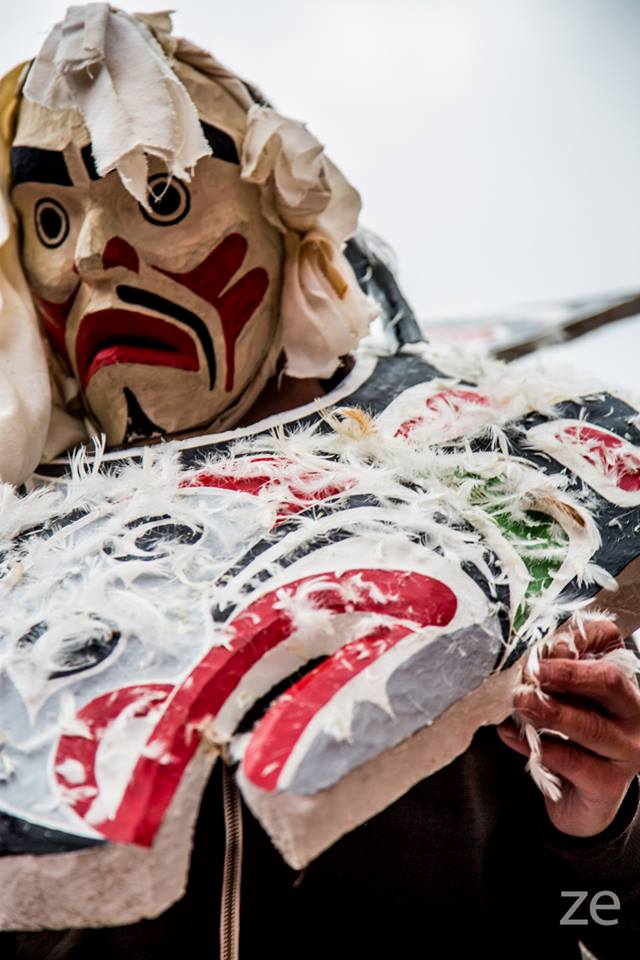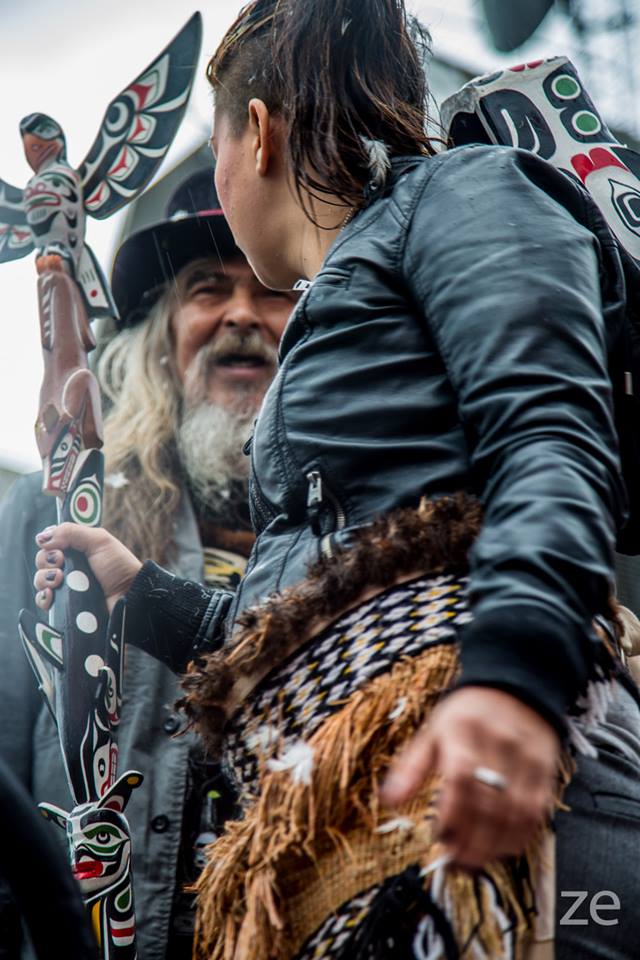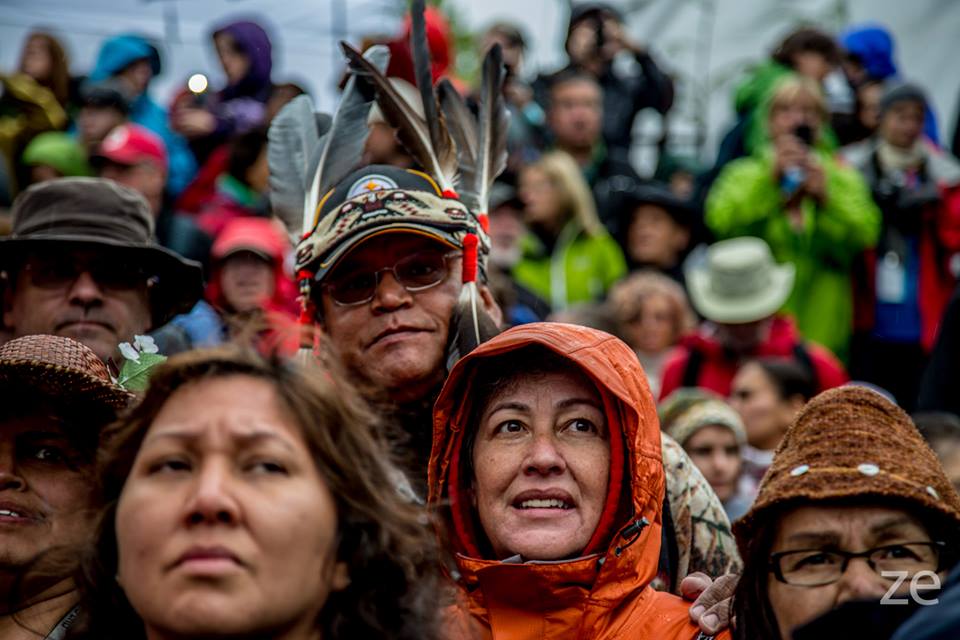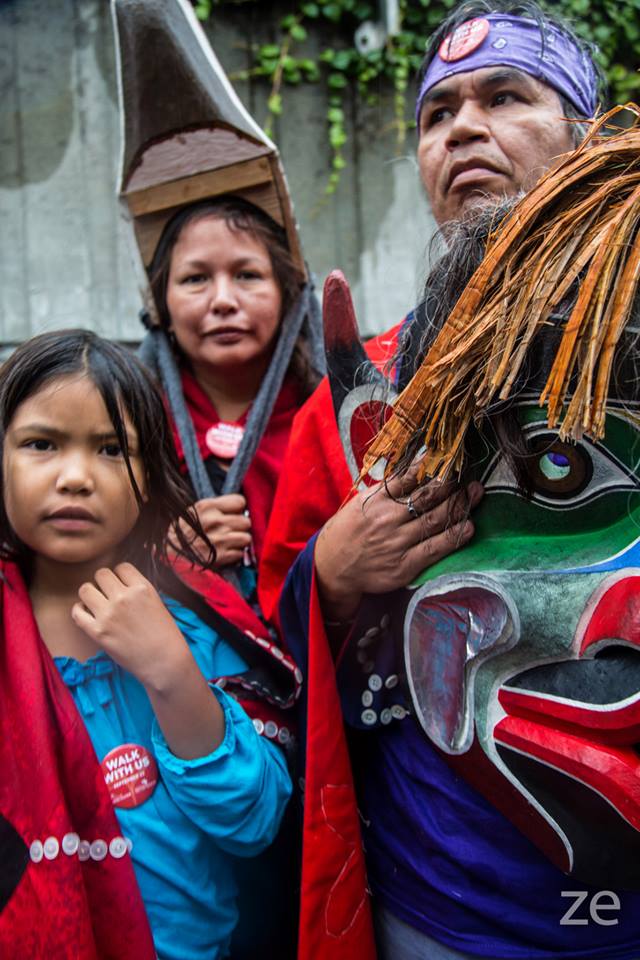 All photos by Zack Embree.