"I'm surprised that nobody has been killed here since the spill."
That's what one resident of Likely, B.C., recently told me at her home near Quesnel Lake, the site of the Mount Polley mine disaster that sent 24 million cubic metres of mining waste into the lake last August.
Speaking on the condition of anonymity she said she was warned by another community member about discussing the Mount Polley mine spill with journalists.
"Be careful, they said to me. Be careful."
She said another woman, who lives up the road, received three separate threatening phone calls after speaking with a television crew in the wake of the spill.
"One person told her she should mind her own goddam business."
"A small place like this is very cliquey and I don't need that in my life."
"That's how bad things have gotten here."
In the months since the spill, considered one of the worst mining accident's in Canada's history, residents of Likely have found themselves on one side or the other of a strong dividing line.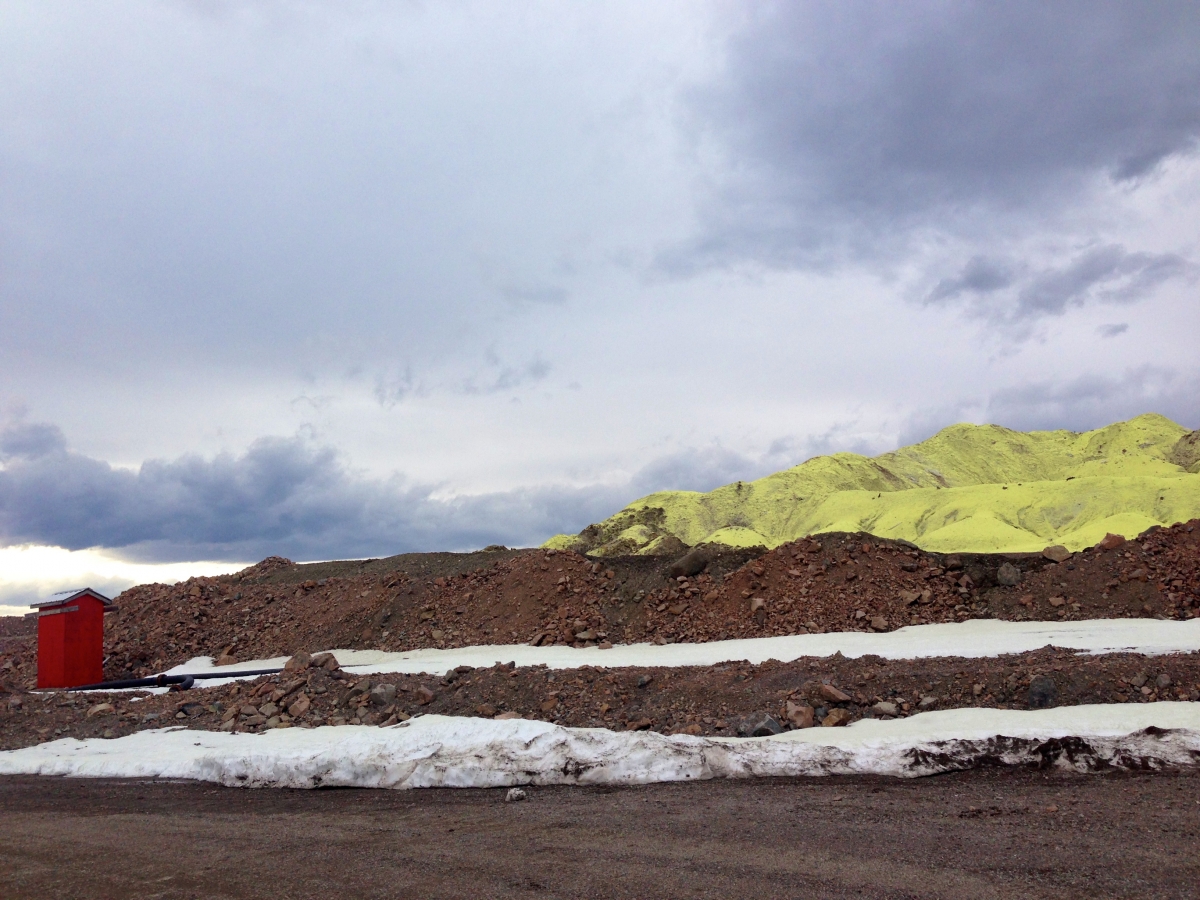 Sulphur pile at the Mount Polley mine. Photo: Carol Linnitt
Those eager to have the mine, a major source of local employment, up and running again are squaring off against those who say not enough is being done to understand the long-term impacts of the disaster and how another might be prevented in the future.
Imperial Metals, owner of the Mount Polley Mine, is requesting a permit to reopen the mine. According to B.C. Minister of Energy and Mines Bill Bennett, the permit could be approved as early as the end of June.
Resident Ingrid Ritson, who lives along the Quesnel River, said the mine's misfortune has torn the small town apart.
"I think that's what's driving some people away — the community's not pulling together. There's the company people and then there are the people who are like, 'what the hell, what are you guys doing here?'" Ritson said.
"It's very frustrating. The most frustration comes with realizing the government's not backing anyone. They're just trying to cover themselves," she added.
"You expect some kind of direction but I think they're just as dumbfounded as the rest of us. It was like turning the keys of your really high powered car to your 15-year old son and saying, 'have fun.' "
"They just turned over all this responsibility and now we have this spectacular car wreck."
Several locals said they are frustrated with the way officials from the Mount Polley mine are engaging the community. What were initially town hall-style meetings have been replaced with kiosk-style meetings, where locals can only speak one-on-one with representatives from the mine at separate stations.
Kanahus Manuel, an indigenous activist and member of the Secwepemc First Nation, told DeSmog Canada the meetings resemble a "science fair."
"People go from stand to stand to talk to members from the government and the mine," she said.
Manuel added the meetings have become "intense" and described one situation where residents refused to participate. "[They] put out the chairs and said 'no' we're having a discussion with everyone about everything."
"People are so angry and mad and they don't trust anyone," she said.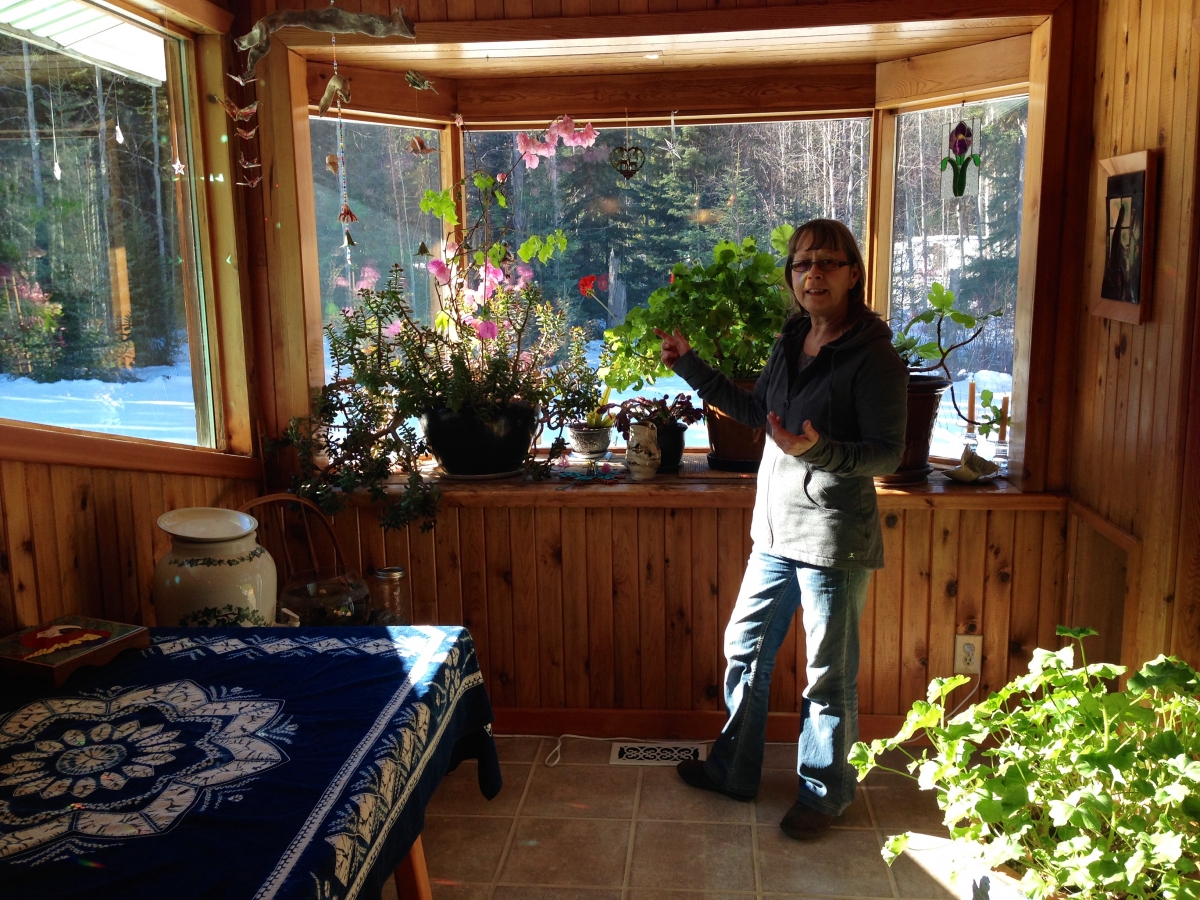 Denise Carlson at her home in Likely, B.C. Photo: Carol Linnitt
Long-time Likely resident Denise Carlson said she began noticing a change in the way meetings were conducted in November. Carlson attributes the change to Lyn Anglin, brought in by Imperial Metals after the spill to engage the community as a Chief Scientific Officer.
According to Carlson, Anglin initiated the change in the meeting structure.
"It has really frustrated people," Carlson said, adding community tensions were running so high at one point the mine requested RCMP officers attend the meetings.
Anglin did not respond to multiple requests for an interview. Steve Robertson, vice president of corporate affairs for Imperial Metals and the Mount Polley Mine also declined to be interviewed.
Peggy and Gary Zorn, local wildlife guides that own Ecotours B.C., said they stopped attending the meetings altogether after the changes were initiated.
Peggy said Mount Polley stopped holding the meetings at the town hall and moved them to the bar in the town lodge.
"Why are we having the meetings in a bar? We have a town hall for that," she said.
"The businesses are suffering quite a bit here in Likely because of the damage the breach has done," Gary said. "It's not so much what the breach did environmentally to us, it's what it did socially."
Gary said he's concerned the mine is seeking a permit to reopen operations when it hasn't fully dealt with the negative effects the spill has had on the community.
"Should these people be given a start up licence when they've totally avoided dealing with the social impacts of the disaster they created?" he said. "They haven't done anything for anyone or any business in Likely except for create a mess and dodge a bullet."
"There's still an awful lot of questions and we need answers. I'm not sure they can provide answers. Something like this has never happened before," Peggy said.
"It's really disturbing to the community here."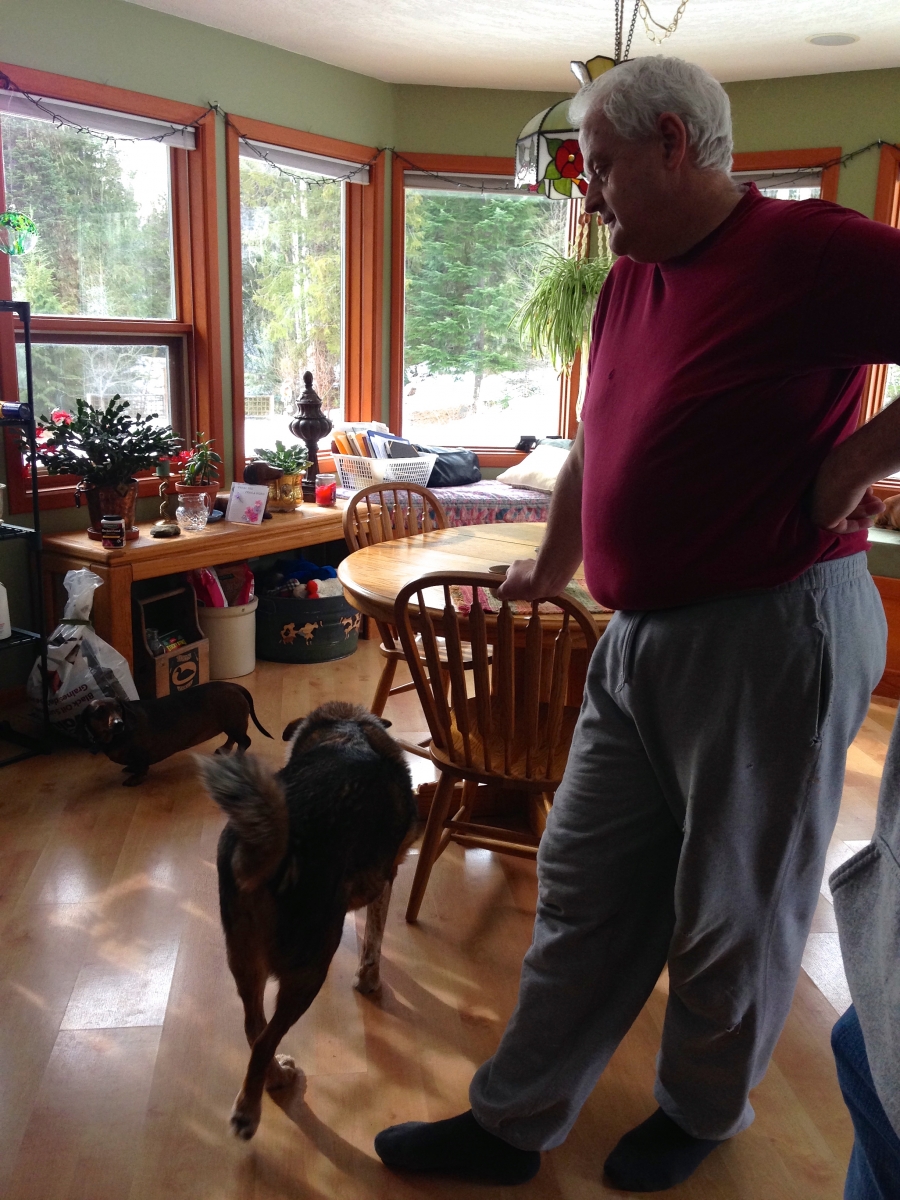 Craig Ritson at his home on the Quesnel River in Likely, B.C. Photo: Carol Linnitt
Ingrid's husband, Craig Ritson, said the community is frustrated Imperial Metals wants to reopen the mine without significant changes to its operations.
The mine's use of out-dated wet tailings technology, which involves storing massive quantities of water and mining waste in large pits, put the community at risk, Ritson said. And now the company is opening another mine, the Red Chris Mine in northern B.C., which uses the same wet tailings process. The company chose not to employ a dry tailings process that would eliminate the need for large water-filled tailings ponds.
"They were gambling with our future," he said. "And now they're doing it at Red Chris."
"I don't know about you but when I raised my children I said: 'A smart man learns from his mistakes. A wise man learns from the mistakes of others,' " he said. "They don't seem to be learning from anything here."
"I'm not just talking about the mine. I'm talking about the Ministry of Environment and the Ministry of Mines. None of them have learned."
"How many times can you gamble with something and not change the system before the whole thing breaks down?"
Image Credit: The Quesnel River. Residents say the river has a milky glow at times since the Mount Polley Mine spill occurred. Photo: Carol Linnitt
New title
You've read all the way to the bottom of this article. That makes you some serious Narwhal material.
And since you're here, we have a favour to ask. Our independent, ad-free journalism is made possible because the people who value our work also support it (did we mention our stories are free for all to read, not just those who can afford to pay?).
As a non-profit, reader-funded news organization, our goal isn't to sell advertising or to please corporate bigwigs — it's to bring evidence-based news and analysis to the surface for all Canadians. And at a time when most news organizations have been laying off reporters, we've hired eight journalists over the past year.
Not only are we filling a void in environment coverage, but we're also telling stories differently — by centring Indigenous voices, by building community and by doing it all as a people-powered, non-profit outlet supported by more than 2,500 members. 
The truth is we wouldn't be here without you. Every single one of you who reads and shares our articles is a crucial part of building a new model for Canadian journalism that puts people before profit.
We know that these days the world's problems can feel a *touch* overwhelming. It's easy to feel like what we do doesn't make any difference, but becoming a member of The Narwhal is one small way you truly can make a difference.
We've drafted a plan to make 2021 our biggest year yet, but we need your support to make it all happen.
If you believe news organizations should report to their readers, not advertisers or shareholders, please become a monthly member of The Narwhal today for any amount you can afford.