Authorities in the tar sands region in Alberta are responding to the release of bitumen emulsion at the Primrose project in the Cold Lake Air Weapons Range, operated by Canadian Natural Resources Limited (CNRL).
According to a press release from the Alberta Energy Regulator (AER) "the affect area is off lease and has impacted a nearby slough. The company has begun clean-up operations. There were no injuries as a result of the release. The volume of emulsion released has not been confirmed at this time." Media relations contacts were unavailable for comment at the time of publication.
Bitumen emulsion is a mixture of heavy tar sands crude know as bitumen and water from in-situ (in ground) oil production.
According to the CNRL website, the company uses a "huff and puff" technology also known as Cyclic Steam Stiumulation or CSS to develop bitumen at the Primrose project.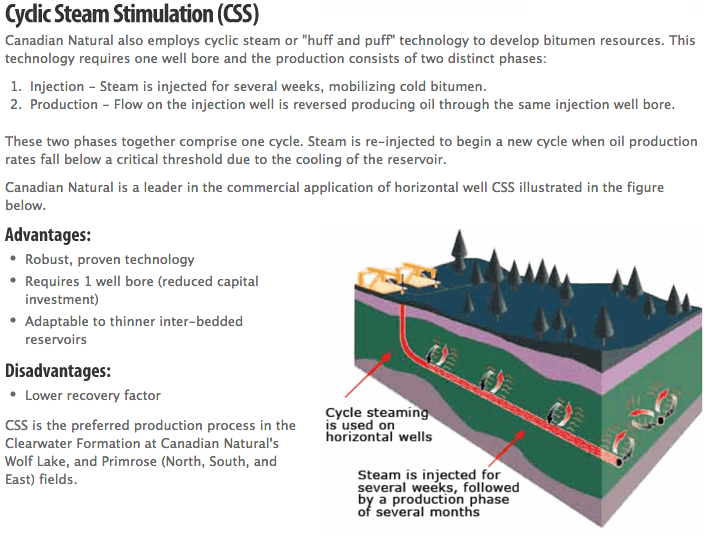 During in-situ bitumen recovery, steam is injected into deep underground deposits of heavy crude oil. The resulting mixture of oil and water is called an 'emulsion.'
CSS is unlike other in-situ recovery processes because it uses only one injection and extraction well.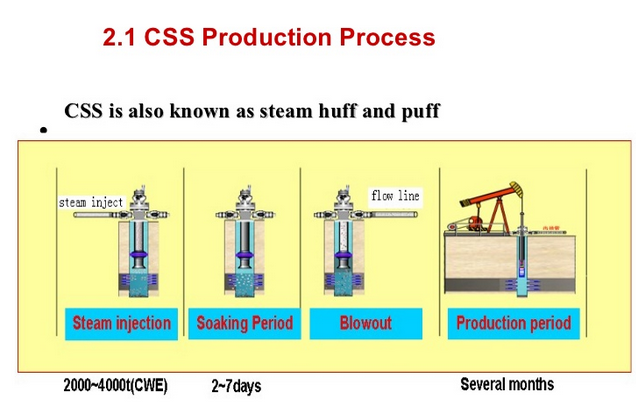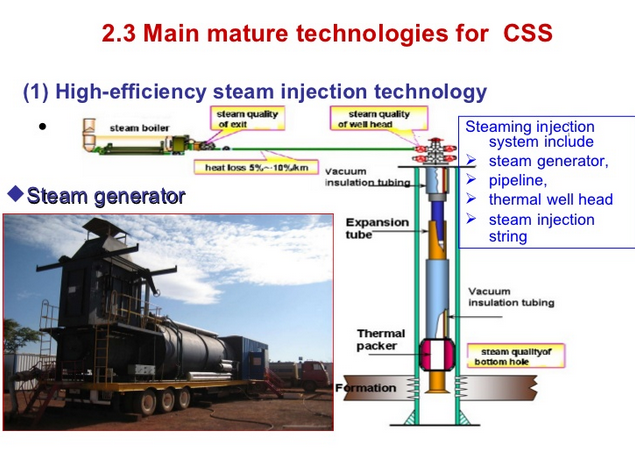 The Cold Lake area lies to the south east of Fort McMurray.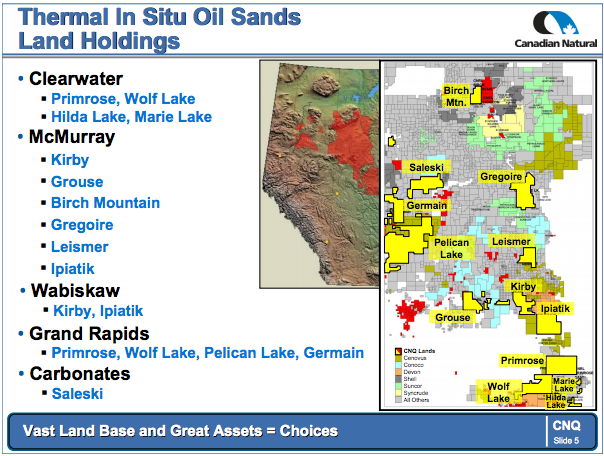 CNRL projects in the immediate area include Wolf Lake, Marie Lake and Hilda Lake, which together comprise the Clearwater reservoir that contains an estimated 10 billion barrels of oil.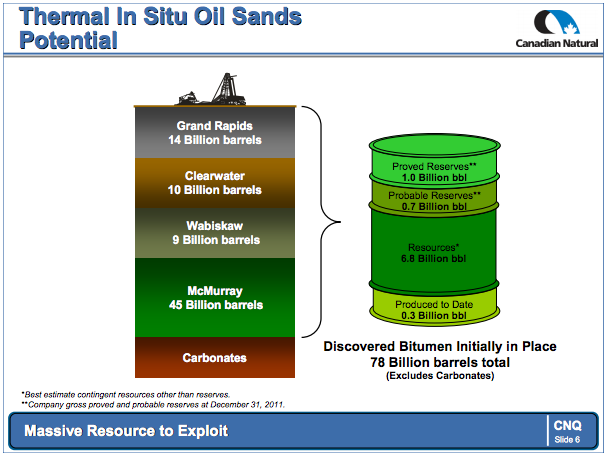 The Alberta Energy Regulator (AER) is presently on site and working with CNRL, Alberta Environment and Sustainable Resource Development to "ensure that the incident is controlled, contained, and all appropriate clean up and mitigation measures take place. The AER is conducting an investigation into the cause of the incident. All information is preliminary and may be changed as updates are available," according to the press release.
It is unclear at this time where on the Primrose site the release occurred. There are three distinct Primrose locations, as seen in the CNRL map below.