This is the web version of The Narwhal's newsletter. Go here to sign up.
Returns of adult sockeye salmon in B.C.'s Fraser River were supposed to clock in at nearly one million this year. Instead, the forecast has been revised down to what would be a record-low return of 283,000.
Head north to Yukon, and it's a similar story. Officials had expected to see 50,000 chinook salmon cross the border from Alaska in the Yukon River. Instead, just 29,570 have made it across.
The exact reasons for these alarming numbers are hard to pinpoint, but there are some obvious culprits, including climate change. That can be seen through warming waters, which force salmon to expend more energy while also boosting the presence of predators like California sea lions.
Industrial projects like Roberts Bank Terminal 2, a container terminal that could destroy 177 hectares of salmon habitat in the Fraser estuary, threaten to make the situation even worse.
Beyond the salmon shortfalls in Yukon and the Fraser, another fish crisis made news this week when the federal government announced it will take part in an environmental review of what would be one of Canada's largest mines. 
That project, Castle Mountain, would expand Teck Resources' coal mining operations in B.C.'s Elk Valley, where the population of a unique trout population recently dropped by 93 per cent. Selenium pollution — which originates from the mines' waste rock piles and can cause reproductive failure in fish — has been increasing in the region for decades.
In deciding to review Castle Mountain, the federal government acknowledged that the project has the potential to cause "adverse effects" to fish habitat and Indigenous peoples. Even U.S. government agencies are sounding the alarm about selenium levels in a Montana watershed downstream of Teck's B.C. mines.
New title
Get The Narwhal in your inbox!
People always tell us they love our newsletter. Find out yourself with a weekly dose of our ad‑free, independent journalism
As if that wasn't enough in the way of fish troubles,  there are also concerns about potential transboundary selenium pollution along B.C.'s border with Alaska, where Toronto-based Seabridge Gold wants to mine one of Canada's largest undeveloped gold deposits.
So what's the solution? Advocates want to see stronger action from the federal government, including following through on a promise to take a collaborative approach with First Nations on fisheries conservation. Other options include a ban on some net-pen salmon farming and stronger oversight of fisheries.
"I'm hoping the [government] will do something," Chief Wayne Sparrow of Musqueam Indian Band told The Narwhal's reporter Stephanie Wood. "Or else, we will be telling our grandkids that there used to be salmon in the Fraser River."
"I don't think it's too late, but we're at five minutes to midnight."
Take care and protect the fish,
Arik Ligeti
Audience Engagement Editor
---
The Narwhal in the world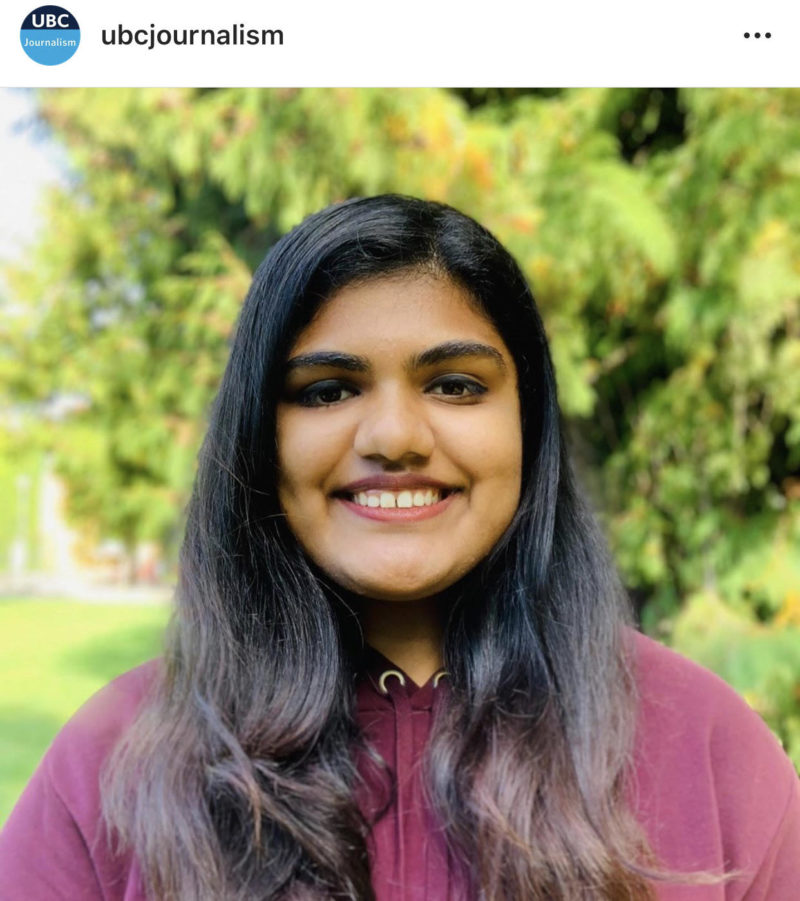 Priya Bhat knew The Narwhal was just what she was looking for when seeking a practicum as a student in the University of British Columbia's journalism program. And it turned out it was a great fit for us, too! Priya just wrapped up her time in our pod, where she got the chance to do everything from copy editing to social media posting to reporting.
"Working remotely during this pandemic," Priya told UBC's Graduate School of Journalism, "has taught me that quality journalism can be produced from within the confines of our four walls."
"I will always be thankful to The Narwhal for coming through in times like these and making sure that young journalists, like myself, are able to learn the true spirit of collaborative  journalism from our tiny little spaces because we only have two rules here — follow the facts and tell it like it is."
We appreciate those kind words, Priya! And we're thankful you were able to join us.
Narwhals: help us follow the facts and tell more stories that matter by making a monthly contribution today. Every dollar counts, no matter the amount.
---
This week in The Narwhal
By Stephanie Wood
Even a low-ball prediction for the number of sockeye returning to B.C. river was too high and First Nations and conservationists say government mismanagement and lice infestations are partly to blame. Read more.
---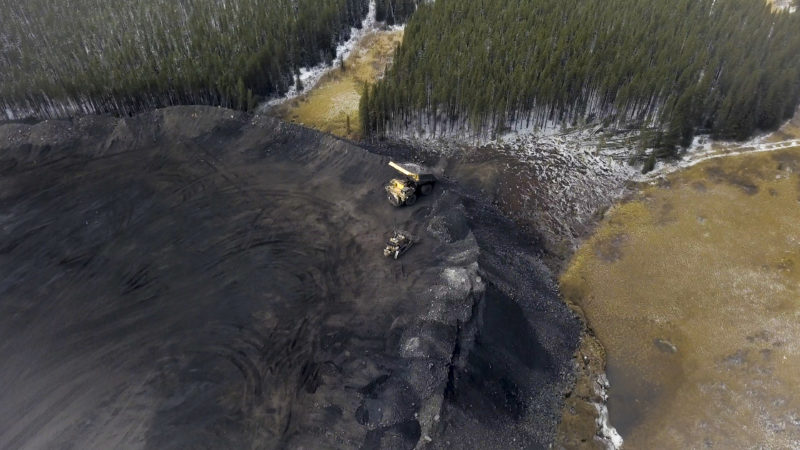 By Ainslie Cruickshank
The federal decision comes on the heels of new research from the U.S. Geological Survey that will help inform selenium guidelines to ensure the safety of fish in a cross-border lake. Read more.
---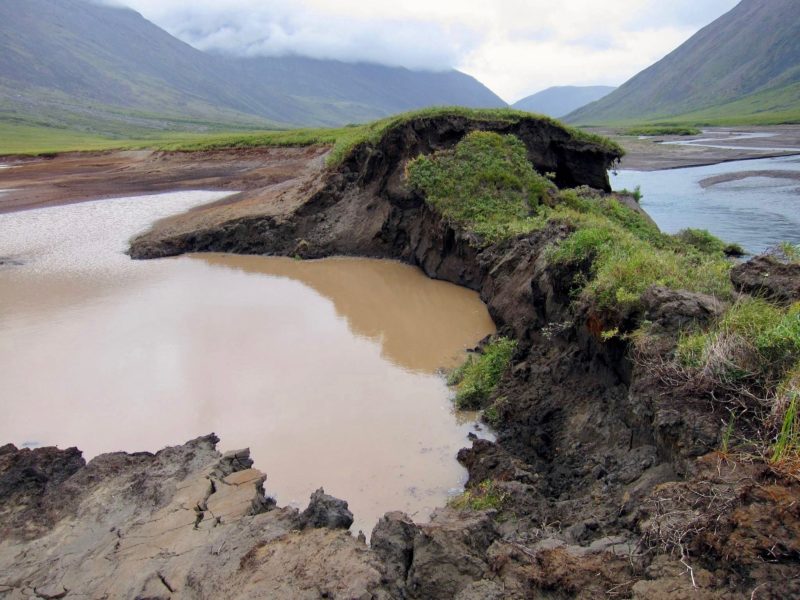 By Julien Gignac
A new study shows wetter weather is thawing the frozen ground that covers a quarter of the northern hemisphere, threatening to release massive stores of carbon. Read more.  
---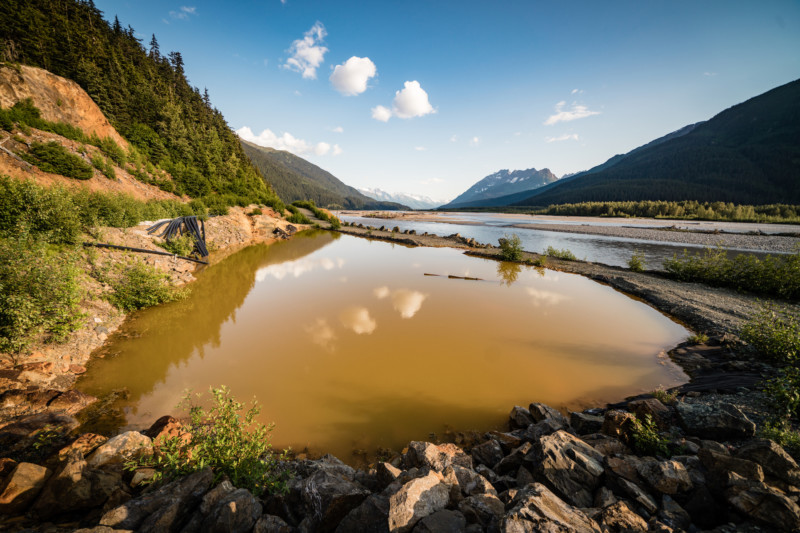 By Matt Simmons
A final remediation plan released by the provincial government this week is seen as a positive step in ending six decades of pollution from the mine on the Alaska border — but it's still unclear who'll foot the bill. Read more.    
---
By Philip Lee
'Our knowledge of natural systems is deeper and richer than at any time in human history, yet it is still so awash with mysteries that our actions run ahead of our understanding of their consequences,' Lee writes in this excerpt from his book. Read more.
---
What we're reading
---

When you're sad more isn't being done to protect fish habitat. Tell your aquatic friends to keep up with our coverage by signing up for our email newsletter.
New title
You've read all the way to the bottom of this article. That makes you some serious Narwhal material.
And since you're here, we have a favour to ask. Our independent, ad-free journalism is made possible because the people who value our work also support it (did we mention our stories are free for all to read, not just those who can afford to pay?).
As a non-profit, reader-funded news organization, our goal isn't to sell advertising or to please corporate bigwigs — it's to bring evidence-based news and analysis to the surface for all Canadians. And at a time when most news organizations have been laying off reporters, we've hired eight journalists over the past year.
Not only are we filling a void in environment coverage, but we're also telling stories differently — by centring Indigenous voices, by building community and by doing it all as a people-powered, non-profit outlet supported by more than 2,500 members. 
The truth is we wouldn't be here without you. Every single one of you who reads and shares our articles is a crucial part of building a new model for Canadian journalism that puts people before profit.
We know that these days the world's problems can feel a *touch* overwhelming. It's easy to feel like what we do doesn't make any difference, but becoming a member of The Narwhal is one small way you truly can make a difference.
We've drafted a plan to make 2021 our biggest year yet, but we need your support to make it all happen.
If you believe news organizations should report to their readers, not advertisers or shareholders, please become a monthly member of The Narwhal today for any amount you can afford.