Michigan's governor wants it shut down. Enbridge has taken the fight to court. And Canada's federal government is "watching this like a hawk."
Yes, I'm talking about Line 5.
As the battle over the 65-year-old pipeline picks up steam, we've got just the explainer to help you make sense of it all, courtesy of whip-smart cross-border nerd journalist Hilary Beaumont.
New title
Get The Narwhal in your inbox!
People always tell us they love our newsletter. Find out yourself with a weekly dose of our ad‑free, independent journalism
You might recognize Hilary's name from our blockbuster reporting last year about residents of the twin Ontario-Michigan cities of Sault Ste. Marie waging a battle against cancer amid plans for a ferrochrome plant in their backyard.
This time around, Hilary brings her expertise to a story about a different kind of threat in the Great Lakes region: the massive impacts that would come with an oil spill from the segment of Line 5 that runs deep underwater. 
Scientists, conservationists and Indigenous people have spent years calling for the retirement of the pipeline, which carries natural gas liquids and crude oil from Alberta and Saskatchewan through Michigan to Sarnia, Ont.
One simulation project examining 840 possible spills found more than 1,100 kilometres of Michigan shoreline would be at risk in the event of a Line 5 rupture, not to mention Ontario's Manitoulin Island and Bruce Peninsula. Michigan Governor Gretchen Whitmer, meanwhile, says the pipeline poses an "unreasonable risk." In short: the consequences of a spill in the Great Lakes would be devastating.
While all this political storming goes on above water, in recent years divers have peeked below the surface to check out the actual condition of the line in the lakes. They found some of the struts used to anchor the pipeline are broken, evidence of numerous anchor strikes that very luckily didn't puncture the line and an infestation of acid-spewing invasive mussels that can corrode the pipeline's surface. 
So why are Enbridge and Canadian politicians fighting for its survival? For one: jobs in Sarnia, which is a major hub for oil and gas refineries. Then there's where the fuel is used: in homes for heating, at the gas pump and at airports as jet fuel.
Some have warned that closing the pipeline could lead to an energy crisis in Ontario and Quebec. But Line 5 critics say that despite protestations from politicians and Enbridge itself, there are alternatives at hand.
If Michigan has its way, Line 5 will be forced to close on May 12. We'll be keeping our eyes peeled for the latest developments.
Take care and don't let your pipes rupture,
Arik Ligeti
Audience engagement editor
---
The 'whal on the 'gram
Fun fact: did you know our Alberta reporter Sharon J. Riley got her start in journalism around the age of 10, when she contributed to her mom's goat magazine? (And you thought The Narwhal was niche.)
That's just one of the delightful tidbits you can get by following us over on Instagram, where our assistant editor Josie Kao is cooking up boatloads (goatloads??) of good content.
Make sure to check out the IGTV tab to catch up on all our Instagram Live events, including a Q&A with Josie and conservation scientist Aerin Jacob, who's been busy mapping Canada's conservation hotspots in need of protection.
View this post on Instagram
---
This week in The Narwhal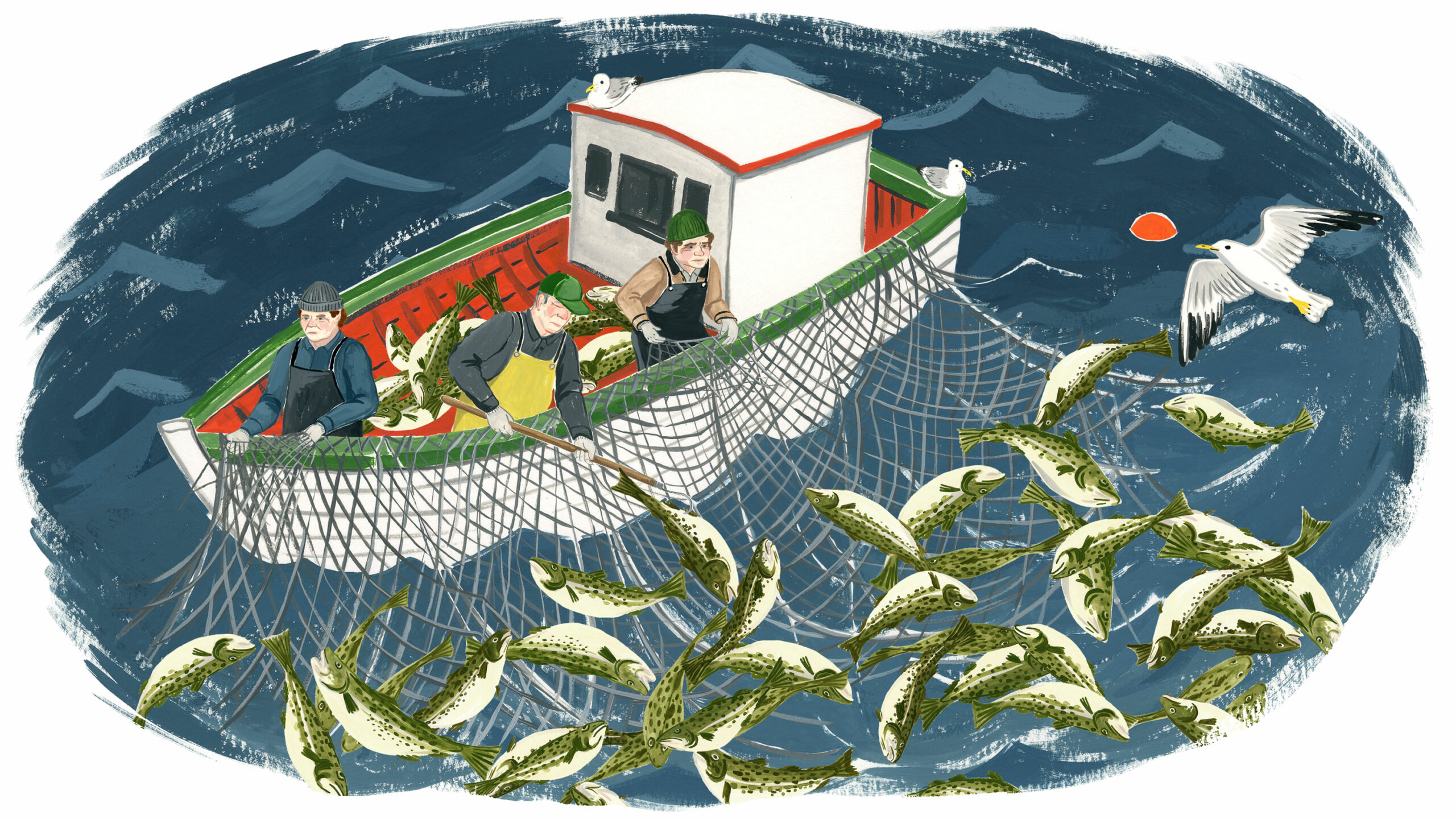 By Jenn Thornhill Verma
Fisheries and Oceans Canada's roadmap to save critically depleted species fails to address overfishing and climate change, while blaming 'natural causes' for population decline. Read more.
---
By Matt Simmons
In a landmark decision, an agreement has been reached to close 17 Dungeness crab harvest sites on the central coast to commercial and recreational fishing. Read more. 
---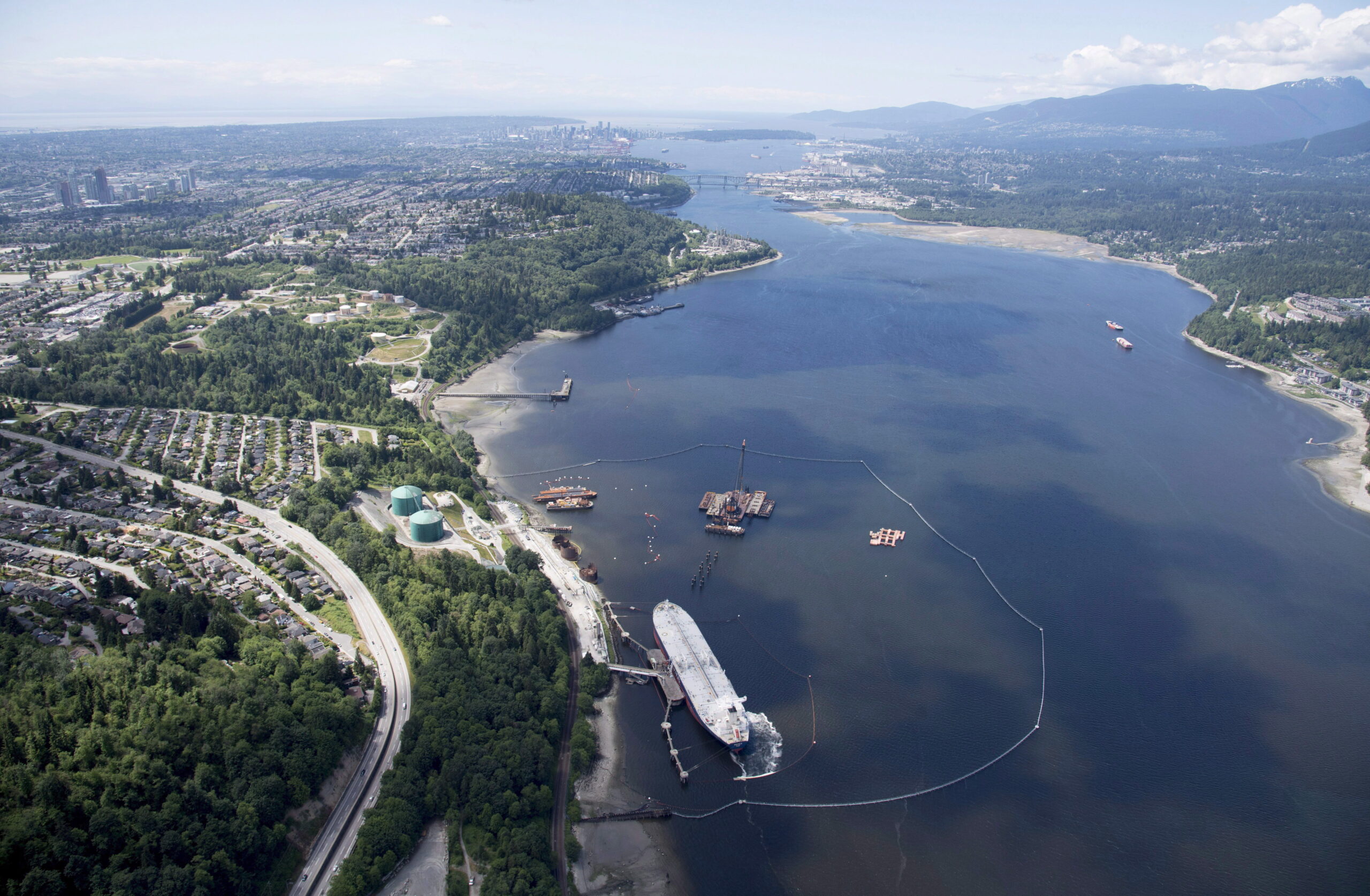 By Cara McKenna 
In advance of granting new environmental certificates for the pipeline's expansion project, the province has an opportunity to demand more detailed information on oil spill response preparedness from Trans Mountain. But critics say that's not happening. Read more.
---
What we're reading
Can you be a capitalist and save the world at the same time? That's the question posed in the latest edition of The Globe and Mail's climate newsletter. Tariq Fancy was hired to work as the chief investment officer for sustainable investing at Blackrock, which manages nearly US$9 trillion in assets. Fancy now says he realizes so-called sustainable investing is a "deadly distraction" from the threats posed by climate change.
We're going to be shouting out some more stories from The Globe in this space that we think you'll like. And if you sign up for Globe Climate, you'll also see mentions of The Narwhal's reporting. We're excited to see our journalism reach a wider audience — and we hope you are, too!
---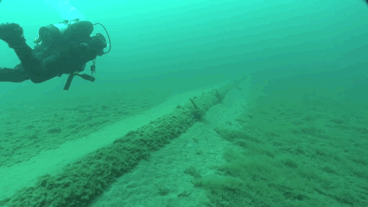 When you're checking on the state of old pipes. Tell your friends to dive head-first into our reporting by subscribing to our newsletter.
New title
You've read all the way to the bottom of this article. That makes you some serious Narwhal material.
And since you're here, we have a favour to ask. Our independent, ad-free journalism is made possible because the people who value our work also support it (did we mention our stories are free for all to read, not just those who can afford to pay?).
As a non-profit, reader-funded news organization, our goal isn't to sell advertising or to please corporate bigwigs — it's to bring evidence-based news and analysis to the surface for all Canadians. And at a time when most news organizations have been laying off reporters, we've hired eight journalists over the past year.
Not only are we filling a void in environment coverage, but we're also telling stories differently — by centring Indigenous voices, by building community and by doing it all as a people-powered, non-profit outlet supported by more than 2,900 members. 
The truth is we wouldn't be here without you. Every single one of you who reads and shares our articles is a crucial part of building a new model for Canadian journalism that puts people before profit.
We know that these days the world's problems can feel a *touch* overwhelming. It's easy to feel like what we do doesn't make any difference, but becoming a member of The Narwhal is one small way you truly can make a difference.
We've drafted a plan to make 2021 our biggest year yet, but we need your support to make it all happen.
If you believe news organizations should report to their readers, not advertisers or shareholders, please become a monthly member of The Narwhal today for any amount you can afford.