Guess what's back in the headlines? Everyone's favourite beleaguered hydro project: the Site C dam.
A blockbuster investigation by The Narwhal's Sarah Cox has revealed two top B.C. civil servants knew about major geotechnical problems with the dam more than a year before that information was shared with the public. 
After pushback from BC Hydro, Sarah was able to get her hands on 2,247 pages of documents of never-before-released information detailing a "significant risk" associated with the dam's stability.
The public was informed this past July that the project — already billions of dollars over budget — was in serious trouble. But these documents show civil servants were aware of those problems in May 2019, raising questions of government accountability. 
As she juggled radio interviews and a flood of incoming messages, Sarah made the time to squeeze in a chat about her bombshell of a story. Here's what we talked about:
Tell me a little about the backstory to the story.
After emailing the government and asking for Site C project assurance board minutes and findings and being told that they were not available, and asking for a list of its members and being told that was not publicly available, I put in this freedom of information request in January. 
BC Hydro asked for and received every possible extension they could. All legal deadlines came and went and I still hadn't received everything, so I appealed to the Office of the Information and Privacy Commissioner for B.C. Very quickly they sent off an email to BC Hydro, and lo and behold, I think it was within the week, I finally got the documents.
What would you say is the key takeaway from your investigation?
I think it's about who knew what and when. And the fact that if this was a publicly traded company they would legally have had to disclose this a long time ago or they would run afoul of the law and regulations.
New title
Get The Narwhal in your inbox!
People always tell us they love our newsletter. Find out yourself with a weekly dose of our ad‑free, independent journalism
Some people might hear 'assurance board' and think there's a watchdog.
It's far from that. There really is no watchdog looking out for the public interest on this project — and that's been a problem right from the get-go.
How would you say your view on Site C has evolved since you first started covering it?
At first I was interested in the project because of its absolutely devastating environmental impact, its devastating impact on Treaty 8 First Nations' traditional territory and way of life and its impact on some of Canada's best farmland. 
And as I started to look at all of that, it became increasingly apparent that there was an absolute incredible failure of due process in terms of how the project was put forward, how it was approved and how it was moved along cloaked in secrecy. 
I found it fascinating to read about some of the parallels to the Muskrat Falls dam in Labrador.
David Vardy, who's the former head of the public utilities board in Newfoundland, years ago told The Narwhal his advice to the people of British Columbia was: 'stop the project now, stop it.' And he just repeated that over and over again. Harry Swain, who chaired the Site C review panel, has been saying that. Marc Eliesen, the former CEO of BC Hydro, has been saying that. 
Wise people, people with incredible credentials, have been saying that if you look at this project purely from an economic point of view — forgetting the environmental and other impacts — it doesn't make any sense and that we're headed for a financial disaster here like Muskrat Falls.
Last year, our readers chipped in to pay for me to attend a week of the public inquiry for Muskrat Falls. Spending time at the inquiry highlighted the many similarities between Muskrat and Site C in terms of the lack of oversight and public disclosure. It was eye-opening.
Vardy was saying a lot of it boils down to a lack of transparency.
That's characterized by three large hydro projects in Canada: Muskrat Falls, the Keeyask dam in Manitoba and Site C. Where is the transparency? If people knew that X amount of money from the budget had been spent by X day, and that these were the problems they were facing, these were the geotechnical risks they were facing — very, very serious geotechnical risks in the case of Site C, and very costly ones — then the public might say 'Wait a minute, that's our money.' Let's have a truly independent review of this and let's figure out whether it really is in the public interest or not.
What should we be watching for on Site C after the election?
The first thing I think is this report by former deputy minister of finance Peter Milburn. Just one person has been tasked with reporting back to the government on the finances and geotechnical problems. So the big question mark is whether or not his report will be made public in full — and it should be for transparency.
And the other thing that people are calling for is an independent safety review of the dam. If they do manage to fix the geotechnical problems, even at great expense, and they build the dam, it has a very unconventional shape. So the question arises: is it safe? And we need independent people to come in and tell us that, not people who are getting BC Hydro contracts, not people who might get BC Hydro contracts in the future.
It's going to be a story for some time to come. That's for sure.
---
This week in The Narwhal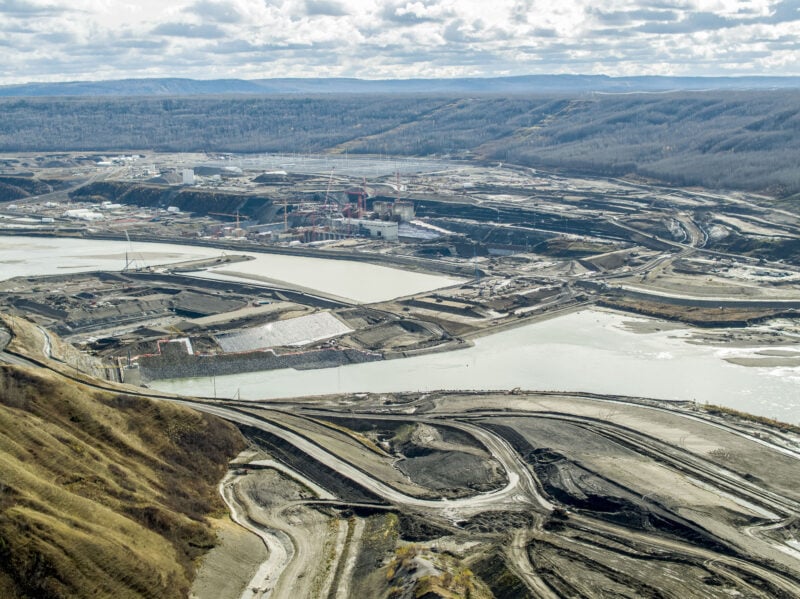 By Sarah Cox
The stability of the dam was found to be a "significant risk" in May 2019, more than a year before information about deepening geotechnical problems and escalating costs were shared with the public. Read more.
---
By Ainslie Cruickshank
As Sonia Furstenau's Greens pledge to end oil and gas subsidies and Andrew Wilkinson's BC Liberals promise to expand LNG, John Horgan's NDP sticks to the middle road. Read more.  
---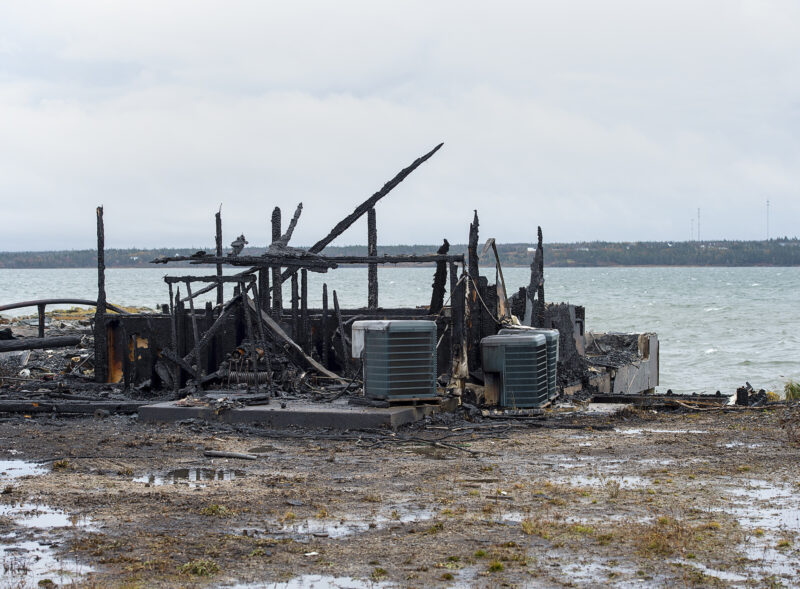 By Megan Bailey 
Claims by commercial harvesters that Indigenous fisheries are decimating stocks are unfounded, Bailey writes. Read more.  
---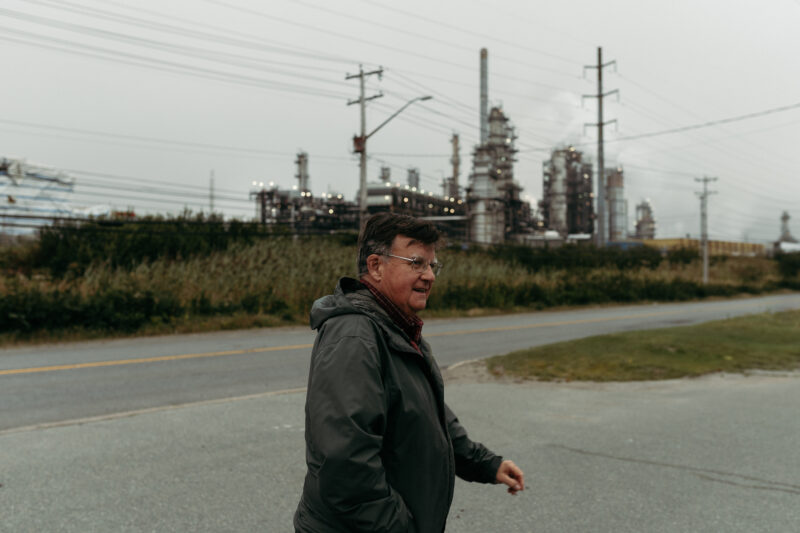 By Rob Csernyik
When it comes to those yawn-worthy, overly technical, bureaucratic reviews of major projects like refineries and pipelines — is public participation really even worth the effort? One individual's lonely battle against dangerous air pollution says yes. Read more.
---
What we're reading
The Narwhal has been closely watching the unfolding situation in Nova Scotia, where Indigenous lobster fishers have been violently attacked over their right to a moderate livelihood fishery. 
Here are some recent stories that caught our attention:
From Vice: 'It doesn't feel good when people hate you:' Indigenous lobster fishers find their lives upended
From the Halifax Examiner: Lobster fishery at a crossroads
From Chatelaine: What's happening in Nova Scotia right now?
From CBC: Mi'kmaw journalist assesses media coverage of fisheries dispute
From The Globe and Mail: Two decades after the Burnt Church crisis, disputes flare up over Indigenous fishing rights in Atlantic Canada
---

When 2,247 pages of documents land on your desk. Check your receipts and then spread the word about our newsletter.