The headlines rang like alarm bells: B.C. old-growth forest cutblocks in critical caribou habitat up for B.C. government auction; the discovery of endangered spotted owls in a B.C. valley slated for logging; B.C. approving logging in a rare inland rainforest.
A month after the B.C.'s NDP government said it was acting on the dire findings of an old-growth forest report by "protecting" critical areas from logging — an announcement that came just as John Horgan's party called an early election — it seems to be business as usual in the province. 
Caribou in the province have been dwindling every year, and now plans by the government to auction off logging permits in the Kootenays threaten to destroy habitat for an endangered herd said to have the best chance of survival in the region.
Over in B.C.'s Spuzzum Valley, a glimmer of hope emerged with the revelation that a pair of  breeding northern spotted owls have been discovered — the same owl species that had been presumed extinct in Canada. Then came the bad news: the valley they were found in is being logged as we speak.
That's not to mention the fact that we're only just finding out about it now, despite the fact that the owls were discovered by B.C. government biologists last year. "It's either a really gross oversight or it's intentional," Spuzzum First Nation Chief James Hobart told The Narwhal's Sarah Cox.
Advocates say a federal emergency order is needed to take powers out of the hands of provincial jurisdiction and halt logging in Spuzzum Valley after what they describe as decades of B.C. government forestry mismanagement.
You might recall that in the last B.C. election, the NDP pledged to enact standalone endangered species legislation. But the party has since backed away from that vow; there's no mention of it in the NDP's 2020 platform — just a vague promise to develop "new strategies" that would better protect wildlife.
And remember Canada's forgotten rainforest? One of only three inland temperate rainforests in the world, it's home to massive trees, endangered caribou and stores a huge amount of carbon — and now B.C. is allowing its ancient cedar and hemlock to be logged for wood pellets. They'll be shipped overseas and used for heating and electricity, Matt Simmons reports.
New title
Get The Narwhal in your inbox!
People always tell us they love our newsletter. Find out yourself with a weekly dose of our ad‑free, independent journalism
It's important to remember that these actions don't exist in silos. Critics have long been flagging concerns about the state of old trees and endangered species in the province, dire situations that have often been accelerated by longstanding forestry policies.
In response to the old-growth report, the Horgan government said it was taking action by protecting nine areas from logging. But as Sarah found out in her reporting, this isn't exactly true. B.C. has simply deferred logging in those areas for two years — and that's without getting into the fact that some ancient forests listed for deferrals have already been clear cut.
You can go here to read about how the NDP's past promises stack up against the current reality.
Take care,
Arik Ligeti
Audience Engagement Editor

---
This week in The Narwhal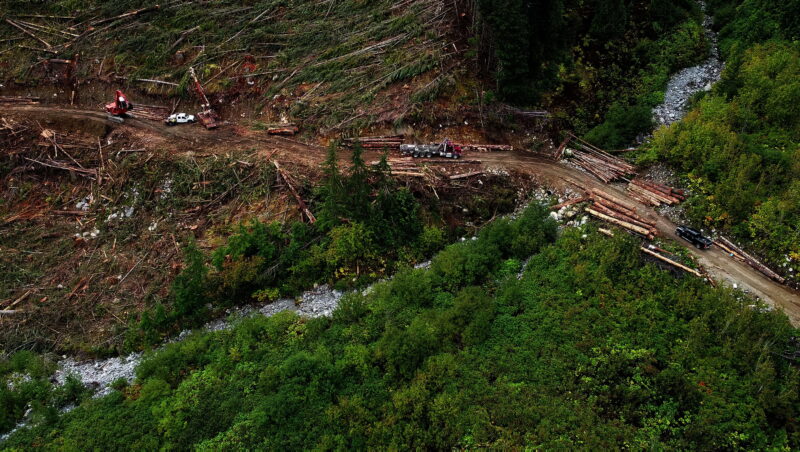 By Sarah Cox
The federal government is legally obliged to respond to an Ecojustice petition calling for an emergency order to stop logging in the Spuzzum Valley, where two rare chicks hatched this year. Read more.
---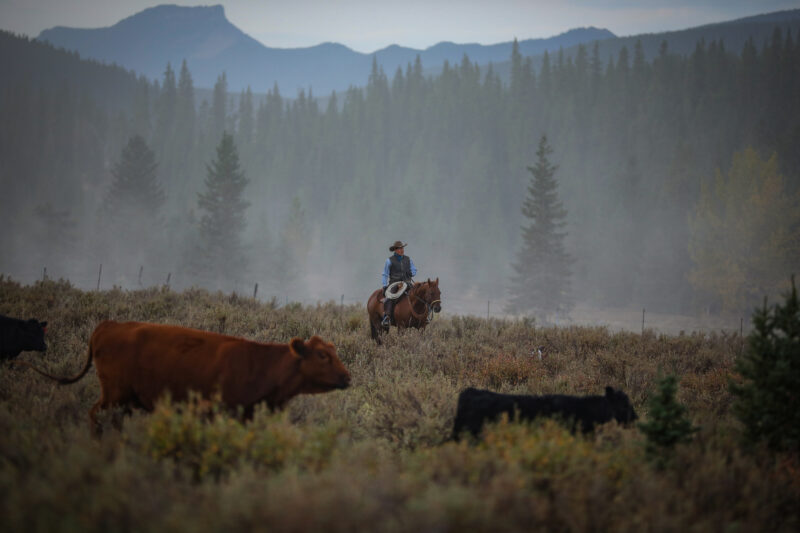 By Piper Whelan
Public use of previously protected lands and the water quality of Oldman River have been threatened after Alberta rescinded its 44-year-old coal policy, paving the way for the Grassy Mountain Coal Project. Read more.  
---
By Julien Gignac
Alaska's Arctic National Wildlife Refuge was originally designed to be a … well, wildlife refuge. But a recent U.S. decision opens the remote wilderness to industrial development. Here's how Canadians looking to protect Indigenous rights and a threatened caribou herd could hamper those plans. Read more.  
---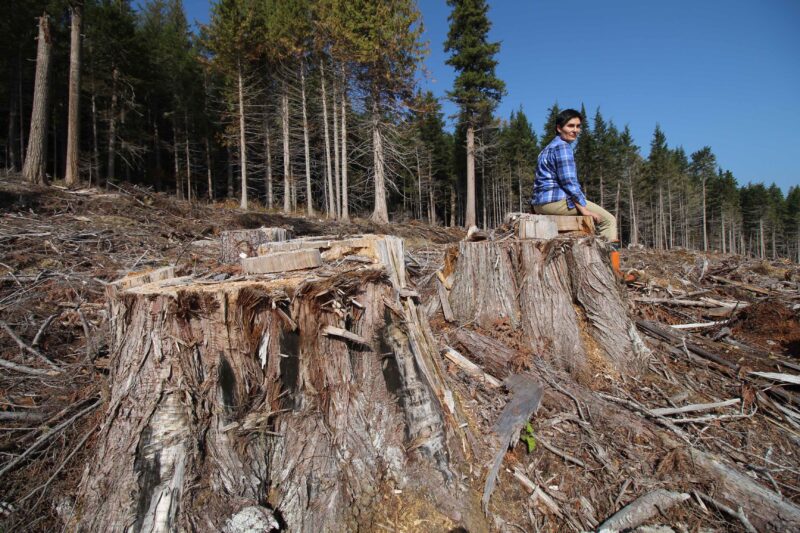 By Matt Simmons
A Prince George plant will grind ancient cedar and hemlock into pellets to be burned for fuel overseas, destroying a forest that's home to endangered caribou and vast stores of carbon. Read more.
---
What we're reading
---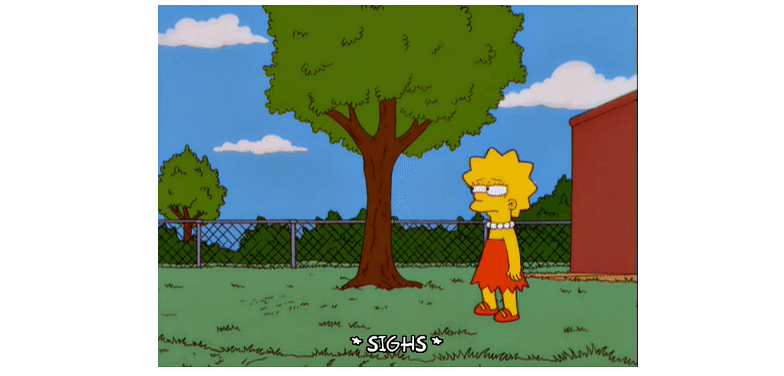 When you're sad about the state of our forests. Raise the alarm with your friends and tell them to sign up for our newsletter for regular updates.
New title
You've read all the way to the bottom of this article. That makes you some serious Narwhal material.
And since you're here, we have a favour to ask. Our independent, ad-free journalism is made possible because the people who value our work also support it (did we mention our stories are free for all to read, not just those who can afford to pay?).
As a non-profit, reader-funded news organization, our goal isn't to sell advertising or to please corporate bigwigs — it's to bring evidence-based news and analysis to the surface for all Canadians. And at a time when most news organizations have been laying off reporters, we've hired eight journalists over the past year.
Not only are we filling a void in environment coverage, but we're also telling stories differently — by centring Indigenous voices, by building community and by doing it all as a people-powered, non-profit outlet supported by more than 2,900 members. 
The truth is we wouldn't be here without you. Every single one of you who reads and shares our articles is a crucial part of building a new model for Canadian journalism that puts people before profit.
We know that these days the world's problems can feel a *touch* overwhelming. It's easy to feel like what we do doesn't make any difference, but becoming a member of The Narwhal is one small way you truly can make a difference.
We've drafted a plan to make 2021 our biggest year yet, but we need your support to make it all happen.
If you believe news organizations should report to their readers, not advertisers or shareholders, please become a monthly member of The Narwhal today for any amount you can afford.