As he read The Narwhal's story about health hazards at a long-closed Yukon asbestos mine, Richard did a double take when he scrolled past a photo.
"I almost went right by it and then I realized there's something familiar about it," he recalls. "And I thought, oh, that looks like me."
Reader: it was him. The young, skinny kid on the right? That's a 22-year-old Richard, fifty years ago this past summer. It was a period in his life that he had put in a time capsule, but thanks to a moment of Narwhal serendipity a photo and a reader collided to transplant Richard back in time.
"I can remember standing there. … It's funny when something like this comes back and brings it all home to you."
"There" was Clinton Creek, on the western border of Yukon, or about 100 kilometres northwest of Dawson City. It was the summer of 1970, months after Richard and his pal Don had hitchhiked from B.C.'s Fraser Valley up to the territory in the dead of winter — barely escaping a -55 C cold snap thanks to the help of an American serviceman headed to Alaska. 
By summer, the two friends had found work at the mine, which had opened a few years prior to extract asbestos — a mineral later found to cause cancer.
At the time that picture was taken, Richard was working as a blaster's helper, a job that would involve drilling holes and setting off explosives.
"We'd jump in the truck when we set the charge and race down the hill and climb into one of the buckets with the shovels and take pictures," Richard says.
New title
Get The Narwhal in your inbox!
People always tell us they love our newsletter. Find out yourself with a weekly dose of our ad‑free, independent journalism
"Obviously I hadn't been cleaning my clothes very much; it was a bit of a dirty job."
A bit of a dirty job is probably an understatement when it comes to an asbestos mine.
Before the blaster gig, Richard started off in Clinton Creek's bagging machine department, where 60-pound blocks of asbestos fibre would come out on a set of rollers. The blocks would come out quickly, and it was Richard's job to bag them and put them on a scale to ensure they were heavy enough.
"A lot of the time it was like a snowstorm when something went wrong in the mill," he says. "We had snowball fights with [the asbestos fibres]."
Yes, you read that right. Asbestos snowball fights.
"We didn't know it was dangerous," Richard recalls, "and if anybody did they didn't say." 
Uncomfortable with the idea of fibre in the air — "it just didn't seem right" — he managed to transfer to the blasting crew. 
Richard says his family "laughed at the dirty, skinny kid with the big beard" when he showed them the picture in The Narwhal from all those moons ago.
But while it may have only been a one-off summer job for him, many others spent years working at the site, unknowingly putting themselves at risk. Richard still wonders about what happened to the men he worked alongside.
And even though Clinton Creek was shuttered in 1978, it still hasn't been remediated. That means health hazards and flood risk are still a factor, especially for a small Alaskan city downstream of the old mine.
As for the cleanup? We're waiting for a plan to be put in place. The Narwhal plans to keep tabs on when that work will actually get underway.
Take care and stay safe,
Arik Ligeti
Audience Engagement Editor
---
The Narwhal in the world
Wow, talk about some buzz. We knew Sarah Cox's investigation into troubles at B.C.'s Site C dam would spark chatter, but even we couldn't have predicted this much uptake across media outlets.
Sarah chatted about the 2,247 pages of revelations with CBC On the Island, CBC Daybreak North, CKNW's Jill Bennett Show and Weekend Mornings and Moose FM in the Peace region — where construction remains ongoing. 
Her reporting was also credited in this Vaughn Palmer column in the Vancouver Sun and mentioned in Energetic City and the British Columbia Today newsletter.
I don't need to tell you that investigations like Sarah's take time and resources. We're able to break these stories thanks to the generous support of more than 1,700 members who give whatever they can each month because they know The Narwhal produces top-notch journalism you can't find anywhere else. And you don't have to take my word for it — just glimpse at this feedback we received on Sarah's story:
"Another stellar example of great journalism."
"What can one say about the brilliance of Sarah Cox and The Narwhal."
"I'm glad we have people willing to work this hard on getting facts out in the open."
"This is a perfect example of the public service that The Narwhal provides. Proud to be a supporter."
If you believe in the work we do and have the means, please consider joining our Narwhal pod as a monthly member. With your help, we'll be able to break even more big stories and hold our public officials accountable.
---
This week in The Narwhal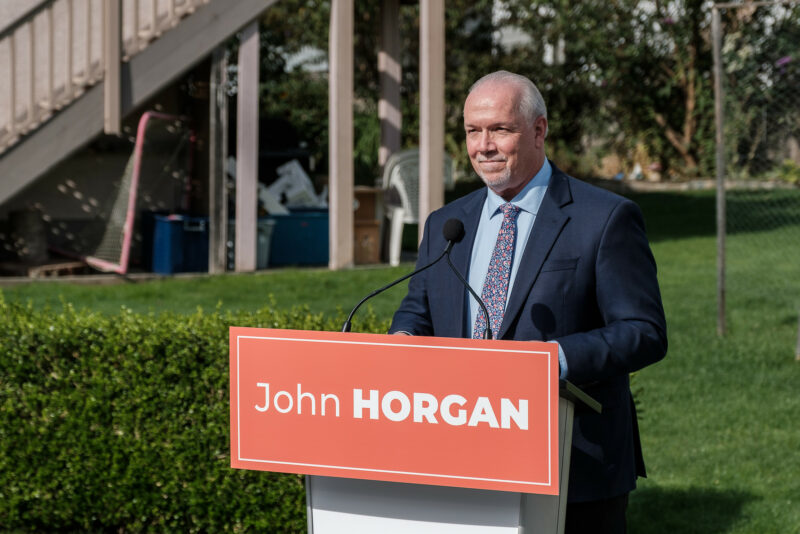 By Arik Ligeti
The B.C. NDP victory comes amid lingering questions about the fate of the Site C dam and whether the province will be able to meet its climate targets. Read more.
---
By Sarah Cox
West Vancouver-Sea to Sky includes Whistler's famous ski slopes, threatened old-growth forests and an inlet still recovering from a history of industrial pollution. Read more.
---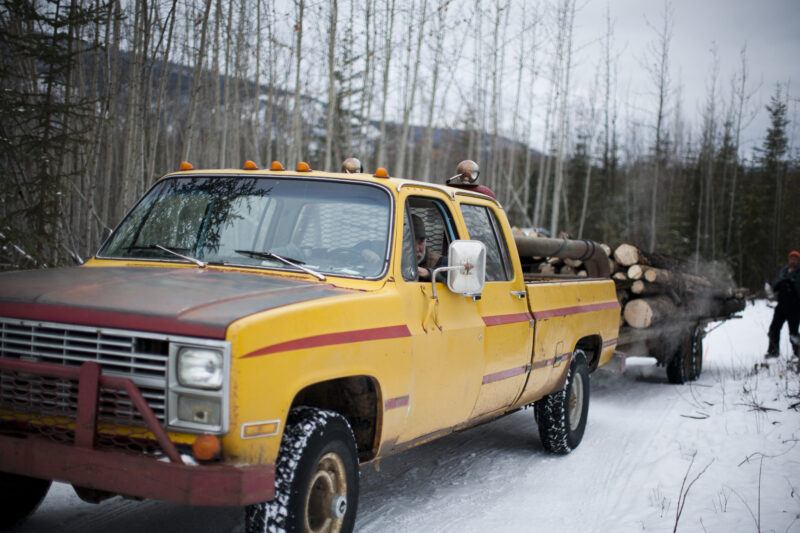 By Julien Gignac 
The territorial government wants to move from burning fossil fuels to wood in a bid to reduce emissions from heating. But critics wonder if the impacts to forests and the climate are being overlooked. Read more.
---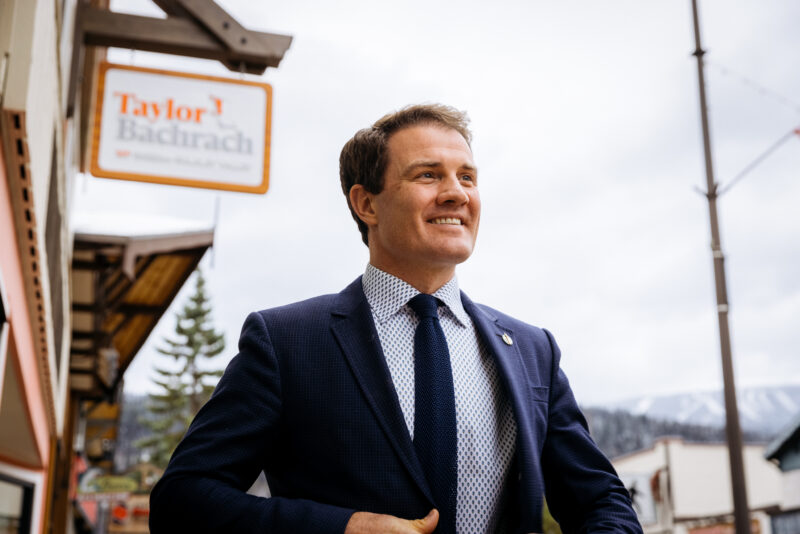 By Matt Simmons
It's been a whirlwind introduction to federal politics for the former mayor of Smithers, B.C., whose riding has become the epicentre of the Wet'suwet'en conflict over the Coastal GasLink pipeline. Read more.
---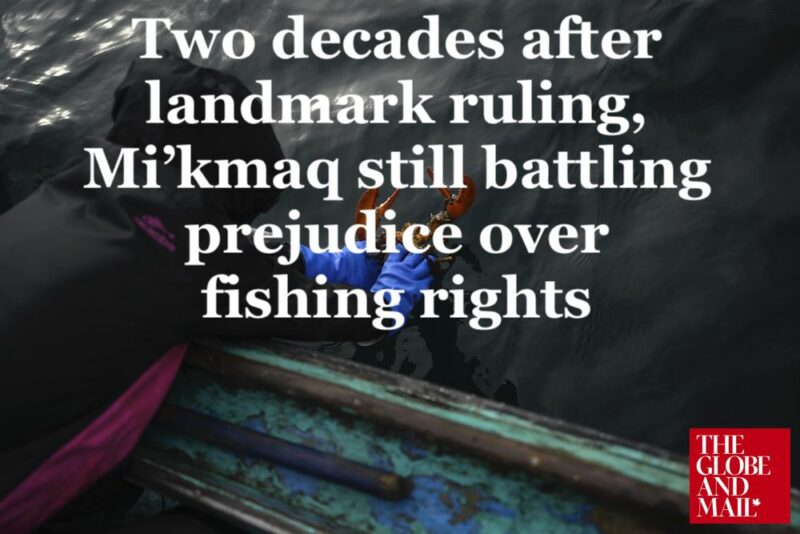 ---

When you look at a photograph and it makes you laugh. Reminisce with your friends about old memories and then tell them about this newer thing, our awesome newsletter.
New title
You've read all the way to the bottom of this article. That makes you some serious Narwhal material.
And since you're here, we have a favour to ask. Our independent, ad-free journalism is made possible because the people who value our work also support it (did we mention our stories are free for all to read, not just those who can afford to pay?).
As a non-profit, reader-funded news organization, our goal isn't to sell advertising or to please corporate bigwigs — it's to bring evidence-based news and analysis to the surface for all Canadians. And at a time when most news organizations have been laying off reporters, we've hired eight journalists over the past year.
Not only are we filling a void in environment coverage, but we're also telling stories differently — by centring Indigenous voices, by building community and by doing it all as a people-powered, non-profit outlet supported by more than 2,500 members. 
The truth is we wouldn't be here without you. Every single one of you who reads and shares our articles is a crucial part of building a new model for Canadian journalism that puts people before profit.
We know that these days the world's problems can feel a *touch* overwhelming. It's easy to feel like what we do doesn't make any difference, but becoming a member of The Narwhal is one small way you truly can make a difference.
We've drafted a plan to make 2021 our biggest year yet, but we need your support to make it all happen.
If you believe news organizations should report to their readers, not advertisers or shareholders, please become a monthly member of The Narwhal today for any amount you can afford.