Isn't it ironic? A little too ironic?
On the very same day the UN climate summit kicked off in Paris, Vancouver's port authority approved a cost-saving amendment allowing for the proposed Fraser Surrey Docks terminal to export massive amounts of thermal coal to Southeast Asia on ships rather than barges. The irony hasn't been lost on environmental activists.
"It was just such a stark contradiction in the timing around this most recent approval where the port authority is improving a new thermal coal port on day one of global climate talks," says Laura Benson, Dogwood Initiative's Beyond Coal campaign director. "One foot's going backwards into the 19th century and one foot's trying to move ahead into a brighter future where we can fight climate change."
Fraser Surrey Docks, owned by a Macquarie Group-managed investment company, currently exports lumber, steel and containers. Since 2012, the company has pushed for permission to construct a new $50-million coal-loading terminal to export up to eight million tonnes of thermal coal — which is burned to generate electricity, unlike metallurgical coal which is required to smelt steel — to Asia from mines in Montana and Wyoming's Powder River Basin.
A company update from late 2012 anticipated shipping would start in 2013. It hasn't exactly turned out that way. The Vancouver Port Authority is now facing lawsuits from Voters Taking Action on Climate Change (VTACC) and the Musqueam Indian Band over an alleged failure to adequately consult.
"The port is both the landlord and the regulator," says Kevin Washbrook, the director of VTACC. "They have an interest in seeing these projects go ahead. So there's no public assurance this process isn't biased in favour of the industry. Rather than going through the show of attending the open houses, we've been saying from the start the port needs to sit down with the public and talk about these concerns and engage local governments from the start."
Coal prices have cratered in recent years, stymieing Fraser Surrey Docks' efforts to find a customer to buy into the barging scheme. The company's amended proposal allows it to also load coal directly onto ocean-going vessels, which doesn't resolve concerns about climate change, traffic in the Fraser River or ramifications for air quality. "We can't build these coal ports and avoid runaway climate change: it's contrary to what we need to do," Washbrook says.
In late 2013, Port Metro Vancouver hired Edelman — a public relations firm that previously represented other pro-coal organizations — to help boost its image. Unfortunately, as Chinese coal imports declined and a global coal glut emerged, such appeals to economic arguments largely flopped. Benson notes the thermal coal market in the Pacific Rim is oversupplied and that companies are scaling back exports despite giant penalties. Potential environmental impacts such as increased air pollution, noise and greenhouse gas emissions have only added to concerns. The hiring of the hellishly controversial SNC Lavalin by the docks to conduct environmental assessments and Port Metro Vancouver's decision to ignore calls for a full health impact assessment kind of capped it all off.
With all that said, Alan Fryer — spokesperson for the Coal Alliance, a lobbyist organization that petitions for British Columbia coal businesses, including the Fraser Surrey Docks — maintains optimism the industry will rebound given global demands for coal. He argues the Fraser Surrey Docks are a "flashpoint" triggered by an upswing in anti-coal activism in the United States' Pacific Northwest, and that the industry provides tens of thousands of jobs and hundreds of millions in tax revenue.
"We're a trading nation," he says. "We are a port city. I don't think we get to pick and choose, necessarily, the products that we export. It's a tough time in the resource sector generally. I know a lot of people are hurting and have lost their jobs. I think anytime you have the opportunity to create even a few well-paid unionized jobs, that's a good thing."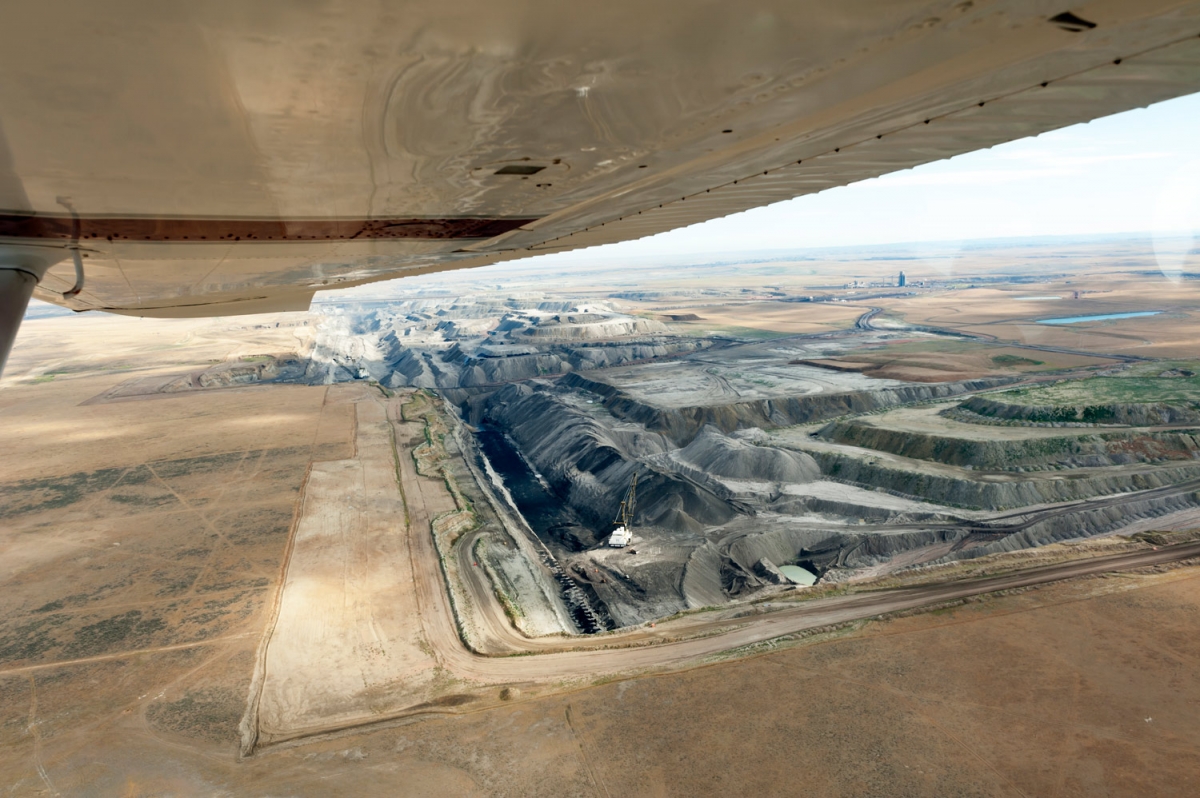 Coal mining in the Powder River Basin.
In late November, Fryer sent congratulatory emails to 33 British Columbia-based MPs (including three cabinet ministers), providing background on the province's coal industry and an invitation to get in touch if they wanted more information. The communications report in the federal lobbyist register initially appears startling given most lobbying efforts tend to include a half-dozen or so MPs at the most. Fryer notes the Coal Alliance "registered it out of an abundance of caution" even though it wasn't sit-down House of Cards-esque lobbying. Kudos on that front. But Benson suggests the Coal Alliance has a "heavy influence" on decisions made by the port authority, so perhaps the communication wasn't so innocuous (in September, Freyer also lobbied a dozen MPs on behalf of the Coal Alliance).
It's as a result of such pressures that Washbrook calls for a fundamental reformation of how port authorities are governed. He suggests local communities — such as Surrey and New Westminster, which have both joined the lawsuit against the port authority as interveners — need to have a more significant voice in the consultation process and that ports should take into consideration a wider range of concerns, including climate impacts of the commodities they export. In mid-2013, University of British Columbia political science professor Kathryn Harrison noted that seven of the 11 members on the Port Metro Vancouver's board of directors were appointed by the federal government based on suggestions from "Port User Group," which includes coal organizations.
Fraser Surrey Docks still has to jump through a number of "permitting hoops," in the words of Washbrook, most notably the acquisition of Metro Vancouver's air quality permit. He suggests the project shouldn't go ahead with construction until it receives such a permit given the impacts it could have on design, and that coal is "already dead and everyone knows it."
Fryer acknowledges the world will eventually have to transition away from thermal coal to renewable forms of energy "but the reality is we're not there yet and fossil fuels, including coal, are going to be a very important part of the energy mix for sometime." The recent amendment won't affect the court cases as it's the original permit that's being challenged.
While Benson suggests the port authority has clearly signalled it's not going to address the concerns voiced by groups like Dogwood and VTACC, she expresses optimism: "We have more avenues now given the new federal government to have the voices of citizens heard. In terms of a citizens' movement, we're stronger than ever. So I'm very optimistic we'll eventually find a way to either get the answers we deserve or just block this project from ever moving forward."