On December 18, 2012, Shell Canada, along with the British Columbia government and the Tahltan First Nation announced an agreement to impose a permanent oil and gas development moratorium in the Sacred Headwaters, a vast networked watershed giving rise to three of British Columbia's salmon rivers, the Stikine, the Skeena and the Nass.
After nearly a decade of opposition, local residents, First Nations, conservationists and scientists breathed a sigh of relief. One of the province's, and for that matter, the world's last remaining wilderness areas would be spared the industrial incursion associated with unconventional gas development and fracking.
Wade Davis
– renowned British Columbian anthropologist, ethnobotanist and National Geographic Explorer in Residence – is a part-time resident of the Klappan region of northwest British Columbia and played a critical role in the preservation of the Sacred Headwaters. Author of
The Sacred Headwaters: The Fight to Save the Stikine, Skeena, and Nass
, Davis expanded the struggle against Shell into a visual and poetic celebration of the landscape's beauty, uniqueness and cultural value.
DeSmog Canada asked Davis what his thoughts were on the recent decision to preserve the Sacred Headwaters from oil and gas development. Below is an excerpt of his reflections:
"I think in all resources conflicts there are no enemies, only solutions. I don't think anyone involved thought that extracting coalbed methane gas from the meadows that give rise to three wonderful salmon rivers was ever a good idea. But I don't think anybody in opposition was against industrial development in the absolute sense. Quite to the contrary. The sentiment that most people had, both native and non-native, was that it wasn't the question of mines or no mines, but how many mines, at what pace, in what places, at what cost to the environment, and for whose benefit?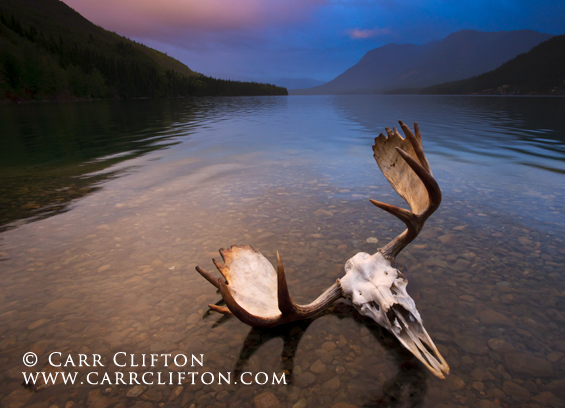 "I think that Shell has shown over the years the ability to learn from challenges. If you think of, for example, Shell which had its reputation sullied in Nigeria in a very difficult situation then turned around and went to southeastern Peru in Camisea and instituted absolutely exemplary methodology to try to treat the rainforest as it would treat the open ocean. In other words, if you can establish a platform in the open ocean without roads, why can't you do that in the rainforest? And to their immense credit they set out to do just that.
"I totally reject the knee-jerk reaction that some people have that if somebody works in a particular sector of the economy somehow they are tainted. That's an idea that's quite simplistic and unfair to people who work in these enterprises that give us products that we all use on a daily basis. Every company like Shell is constantly struggling with its own challenges.
"In Long Beach, California, I met with President of Shell Oil Company Marvin Odum, who is in charge of Shell's operations in the western hemisphere. I found him to be a completely reasonable person and very thoughtful. He said at that time they faced a challenge in their company. Shell is one of the largest oil and gas companies in the world, one of the largest energy companies, and that it had a corporate responsibility to maintain a flow of energy for future generations. They saw clearly this would involve a mix of elements and the nature of that mix would change over time. I think they're quite correct in recognizing that, for the foreseeable future, oil and gas will be the fuel of industrial civilization.
"At the same time Mr. Odum said quite publicly that Shell does not go where it is not wanted. And with the declining price of natural gas, a remote play such as the Klappan region of northwest British Columbia didn't really make a whole lot of sense, particularly in light of the clear opposition, which they frankly had not anticipated. So I think Shell deserves an enormous amount of credit for retreating from the Sacred Headwaters.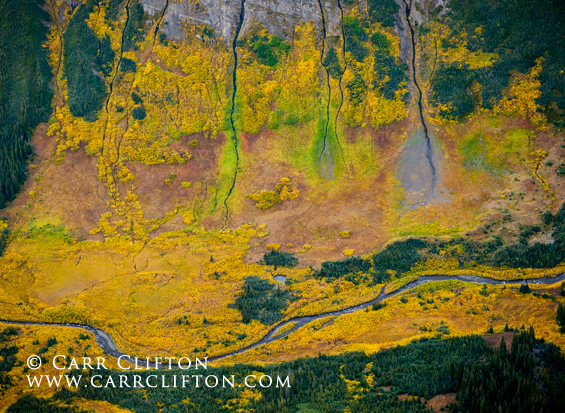 "I remember when I was at a TED Conference in Long Beach, California – this is where I met Mr. Odum – I spoke from the stage about the Sacred Headwaters. I invited Shell not only to do what I felt was the right thing to do – which is to abandon that tenure – but also in a more positive sense, to join with those, which they have done in so many initiatives around the world, to create a new vision for the landscape, obviously in collaboration with the Tahltan nation.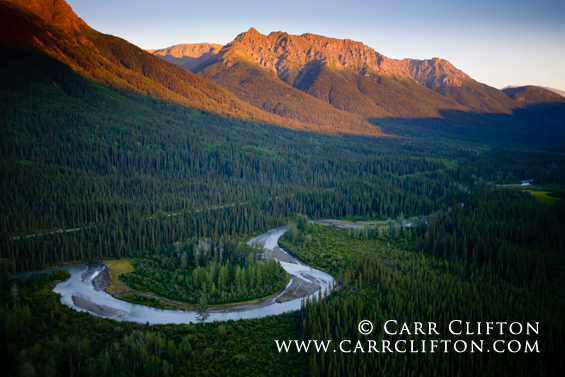 "I think Shell deserves an enormous amount of credit for having taken a stand, as does the government. I think that when companies like Shell do what those of us who speak out in favour of the protection of that landscape believe is the right thing, they deserve all the credit for their decision and for the gift they've given Canada for not developing the methane deposits in the Sacred Headwaters.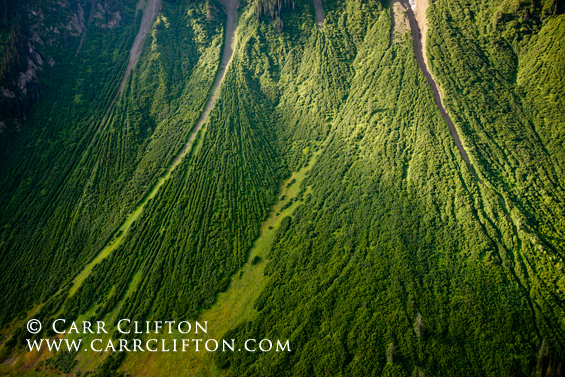 "In British Columbia we've tended to have, in the timber industry or in mining, a kind of attitude that if a project can go, it should go. We put these projects through certain due processes but in general those processes seem to be pro forma. I think that what we need to be doing is not simply saying a project should go if it can go, just because it's economically viable and because we've got investor interests overseas. We have to be stewards of our own landscape.
"There are places to put mines and places not to put mines. To put a mine, like the one that's going ahead with
Imperial Metals' Red Chris copper and gold mine
, which is also located in a part of the Sacred Headwaters, is a little bit like drilling for oil in the Sistine Chapel. So when people say, 'those who are against oil and gas development drive cars' – well of course we drive cars. The Pope drives a Pope mobile but the Pope wouldn't drill for oil in the Sistine chapel. I think this is a more nuanced view that we have to take so that we really do fulfill the promise of multiple use land management – which has always been the dream of British Columbia.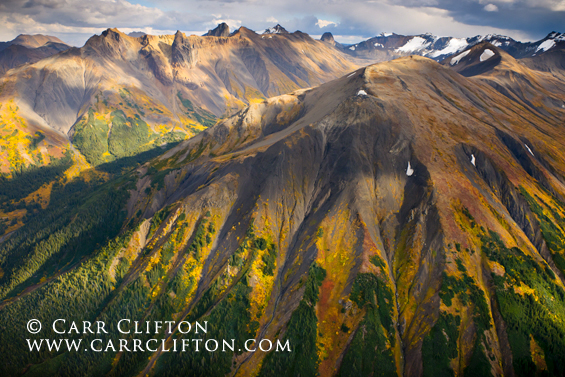 "The world economy is increasingly not just recognizing but monetizing and valuing these kinds of remote, remarkable wilderness areas with which we are so blessed in Canada. The northwest corner of British Columbia is one of the last wild landscapes remaining in the world and it would behoove us to appreciate it more. These are very special landscapes and once they're transformed through industrialization, particularly oil development, they'll never be the same. So you're making a major public policy decision when you let these projects go ahead – a decision that is irrevocable. That landscape, once transformed from the wild and industrialized, will be that forever.
"It is interesting to examine how one of these projects gets going. Basically, a company secures the subsurface rights to a place that in many cases none of the principals have ever been. They know nothing of the landscape, the culture, the people or the place. And as long as they guarantee the government a flow of funds either in terms of revenues or taxation they can secure the right to transform the place, essentially for their own private benefit.
"And what's interesting is there's not a single metric in the calculus that rationalizes that process, or that places any monetary value on the land left alone. Nor, conversely, is there any value placed on the cost to the commons, meaning to the rest of us, who are not stockholders or are not working for the company. It is still Canadian land and when we transformed it for the benefit of the few, there's inherent cost to the majority and yet none of those costs enter the calculation whatsoever. I'm not saying we can find a way to say this land is worth this much or that much. But if we change our perspective a little it would allow us, with greater clarity, to recognize where mines should go, where mines might go, and where mines most assuredly – no matter what the resource in the ground – should never go.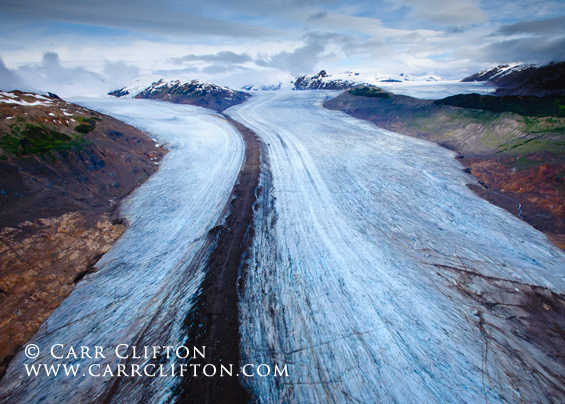 "This other development is forging ahead. Imperial Metals wants to put a mine on Todagin Mountain. I believe that 50 years hence we will look back on this with as much regret as we look back in the United States on the construction of the Glen Canyon dam and the inundation of that remarkable canyon.
"On Todagin Mountain you have what is essentially a wildlife sanctuary: it has the largest population of stone sheep in the world, a huge resident population of predators and prey, and is accessible within an hour-and-a-half walk from a highway. I don't know anywhere else in the world that has this kind of wildlife so close to a major thoroughfare with such highly valued wildlife habitat and where no hunters have been able to use a gun in 40 years. And yet we're prepared to allow a very small mining company level the mountain with an open pit mine that will not just threaten those populations, but by depositing toxic tailings in pristine alpine lakes will threaten the ecological integrity of the Headwaters, the Iskut River, forever. That seems very short sighted to me.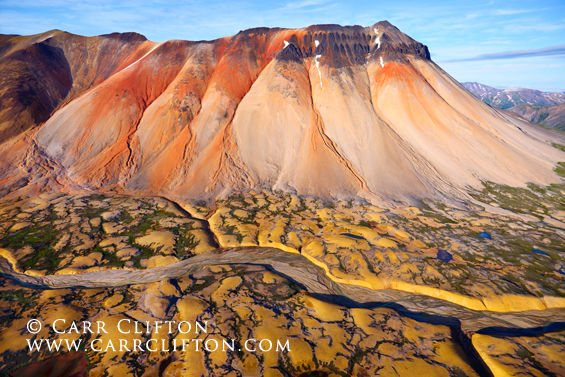 "In B.C. we're still running on that old post-war, frontier mentality where our economy remains grounded in resource extraction. And that is curious. I've never quite understood it, especially as someone born in British Columbia. Here's this remarkable and unique place. It has a highly educated public, a great university system, a relatively low population, and an enormous abundance of wealth in natural resources which could be used to fuel the transformation of the economy. And yet for generations we continue to hear from the politicians that the only way we can really generate an economy in British Columbia is by compromising those natural assets. Not only is it a lack of economic options. It is dearth of imagination in those that we elect to lead us.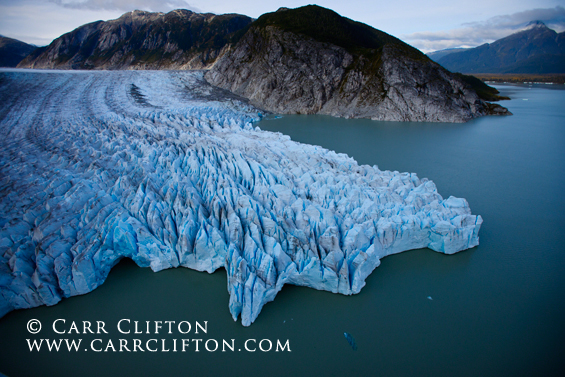 "What I am making is strictly a general comment about B.C. over the last 50 or 60 years. I don't want that to suggest that it is any kind of criticism of the current government. In the case of the decision about the Sacred Headwaters, government and industry worked very hard, I'm sure, to come up with a solution that was the right solution for the Tahltan people and for the other citizens of British Columbia. I think the Tahltan also deserve an enormous amount of credit.
"Here's an entire people who have struggled with great dignity to stake their place on the planet – which is their territory. This gets back into another issue: if these mines go ahead, then for whose benefit?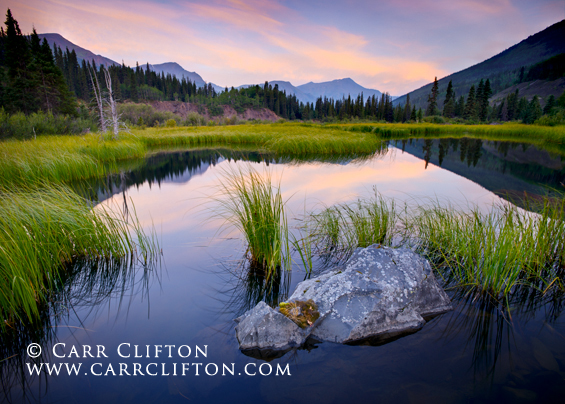 "I feel very strongly that by every given definition of Canadian law the land really does belong to the Tahltan people. When we talk about treaties and we talk about the Royal Proclamation of 1763 this is not just a twiddling of thumbs. By every definition of Canadian law that land has never been ceded, the people have never been conquered, nor has the land been traded. It is by Canadian law their domain. So to have mines go into that domain as has happened over most of the last hundred years in which they benefit very little is simply no longer acceptable.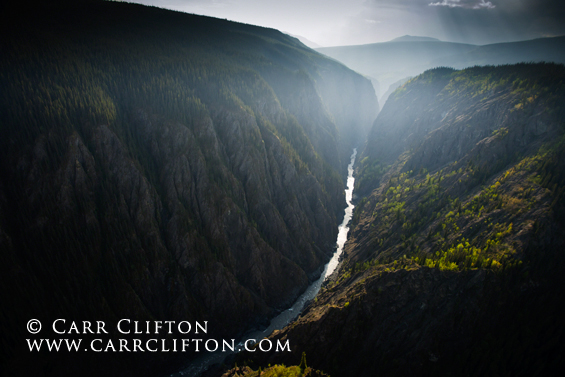 "And I would go as far as to say that the idea that you can simply offer jobs to First Nations as a rationale for imposing these kinds of industrial projects on the landscape isn't good enough. The challenge comes when you have a gold rush mentality that says that any mine that can go, should go. And that's still how we're operating in the North.
"I feel that as these projects are proposed, or go ahead Canadians should be aware of what is unfolding. That's one of the reasons I wrote the book The Sacred Headwaters. It's important that people open their eyes and ask: 'Do we want that kind of concentration of industrial activity,' implying as it does the utter transformation of the landscape – not for multiple use – but a single use which in this case is the extraction of oil and gas? Do we want that kind of a matrix of connectivity and industrialization to spread all the way West through what is the most beautiful landscape in Canada?
"One thing I encourage people, and families in particular, to do, is to get out there and come up and see the wonder of this country. Then we'd all be more invested in both its protection and its development, but with a more cautious, patient approach.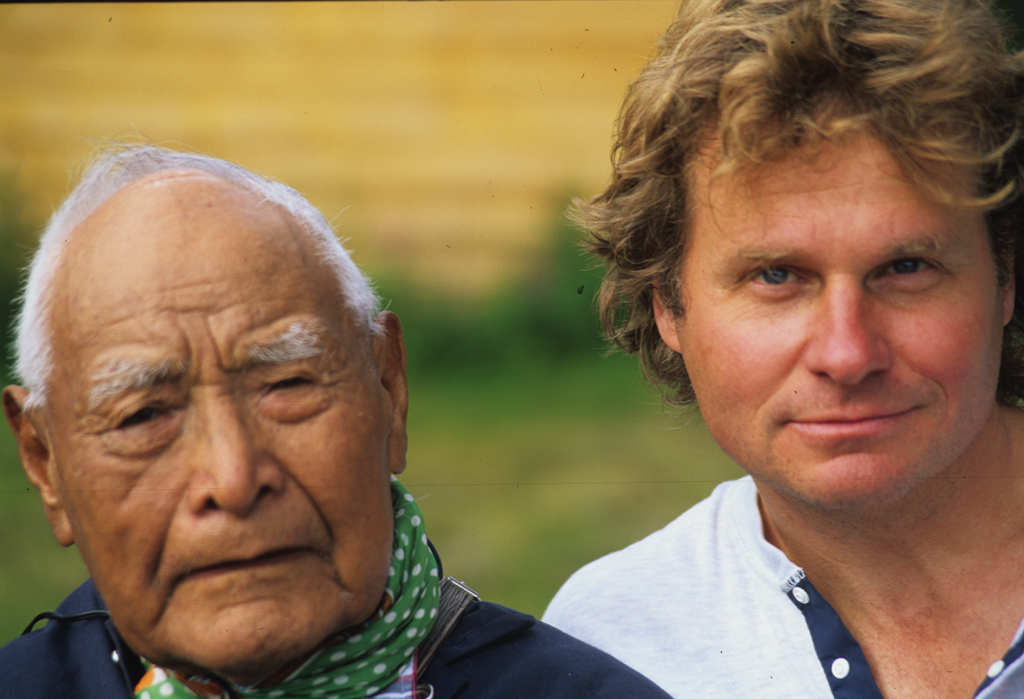 Davis pictured with Alex Jack. In his book The Sacred Headwaters, Davis writes: "Alex Jack, a legendary native guide, whose Gitxsan name was Axtiigeenix, 'he who walks leaving no tracks.'" Photo used with permission.
"An old native guy and very close friend of mine, James Denison, said when any of these developments go ahead there should be an obligation on the part of the company to bring its board of directors and management team with all of their families to visit the First Nations being affected by the project. And as James proposed, in the morning the kids would get together and cut a deal – a fair deal – whereby every tree cut in Tahltan country would result in a rosebush going down in the garden of the CEO of the company. Or for every drop of toxic waste that goes into a stream or lake in Tahltan country, a similar drop of toxic waste would go in to the swimming pool where the sons and daughters of the executives recreate. To the urban ear that sounds ridiculous but it's what the Tahltan people mean when they say: 'This landscape is our garden, this is our kitchen.'
"It's a way of illustrating how we might all begin to think of the landscape as a garden. I've always found it remarkable – whether it's government bureaucrats or individuals associated with a mining company – that individuals making decisions that may lead to the compromise or violation of these wondrous wild areas can do so without having visited them. I think that's what James Denison meant."
Sacred Headwater images used with permission of Carr Clifton Photography.