This is the web version of The Narwhal's newsletter. Go here to sign up.
The 50th anniversary of Earth Day is a milestone that comes at a precarious moment for our planet. As we grapple with the coronavirus pandemic, it's easy to forget that people are only one part of the global puzzle.
But the world hasn't come to a halt. Far from it. Just look to the farthest reaches of northern B.C., where life in the wild is going on uninterrupted.
Canadian lynx. Cow moose. Grey owls. Stone sheep. Grizzly bears. Cross foxes. Those are just some of the magnificent creatures photographer Ryan Dickie captured for this photo essay in The Narwhal.
"As an Indigenous person, I have always felt an inherent connection to our traditional territory and the creatures that inhabit it," Dickie explains. 
"When I look back at a photo and gaze into an animal's eyes, I can't help but want to know what it knows. I certainly believe animals have value far beyond our surface-level existence and much to share. We just have to be willing and compelled to listen."
Listening is exactly what researchers are doing off B.C.'s coast, where our underwater species have suddenly found a reprieve from ocean noise.
"We get this window, we get a snapshot into life without humans. And then when we come rushing back, that window will close," Cornell University marine acoustician Michelle Fournet told The Narwhal.
Early research is already pointing to a reduction in decibel levels, a situation that could offer a glimpse into what life was like for marine mammals in a pre-industrial world.
And as the Arctic warms at an unprecedented rate, scientists are using genetics to study a species especially vulnerable to climate change: our publication's namesake, the narwhal. 
Habitat availability has been critical to the survival of the so-called unicorns of the sea, and a hotter climate could push them away from their traditional homes in Canada's Baffin Bay and Hudson's Bay regions.
These are far from the only stories we're following as we examine our impacts on animal habitats through industrial development. There are Indigenous Peoples grappling with declines in traditional food sources, endangered caribou losing land to a pipeline and a trout population seeing a massive population drop near coal mines.
It all brings to mind the words of our Editor-in-Chief Emma Gilchrist in her essay last month on COVID-19. The pandemic, she noted, is a reminder of "humanity's ever-encroaching relationship with all other living things on this planet."
We hope you are staying healthy and safe.
Arik Ligeti
Audience Engagement Editor
P.S. Are you spending way too much time on Zoom video chats with friends, family and co-workers? Brighten up your day with a custom Narwhal background. Go here to download a beautiful photo of the sunset at Victoria's Clover Point, taken by our very own Carol Linnitt.
Like what you're reading? Sign up for The Narwhal's newsletter.
---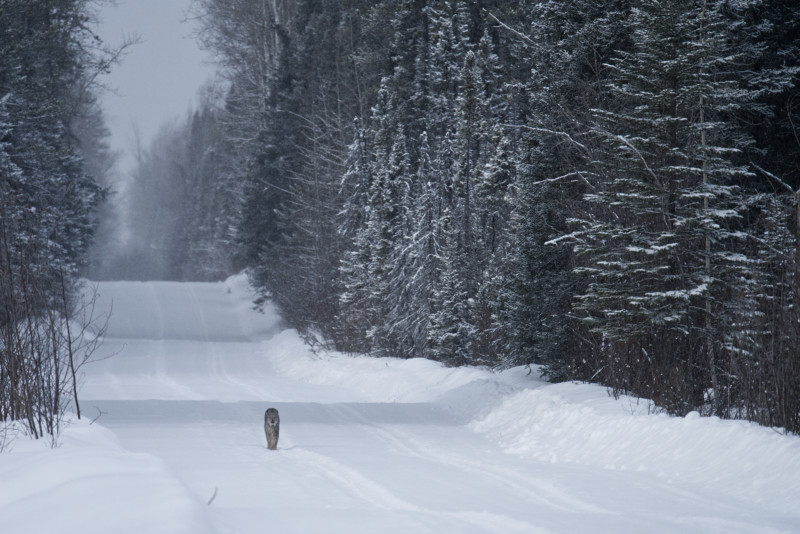 By Ryan Dickie
With the vast majority of the globe's population under lockdown, it can feel as though the world has come to a sudden halt. And yet, in the farthest reaches of northern B.C., there remains a world that has, through all the COVID-19 turmoil, quietly and profoundly gone on as it always has. Read more.
---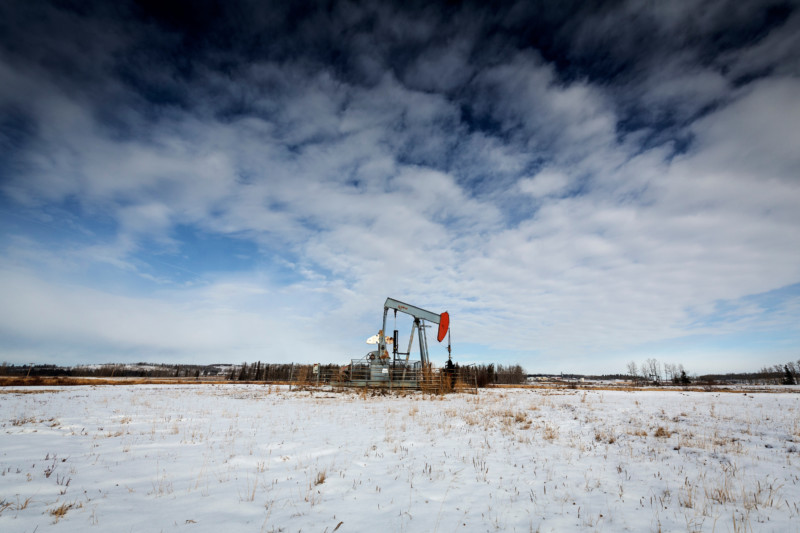 By Sharon J. Riley
Federal funding will create jobs during the coronavirus crisis and help clean up environmental liabilities, but puts taxpayers on the hook for costs that were supposed to be paid by the oil and gas industry. Read more.
---
By Julien Gignac
Electric thermal storage units help smooth out peaks in demand, reducing the need for diesel and LNG generators. Read more.
---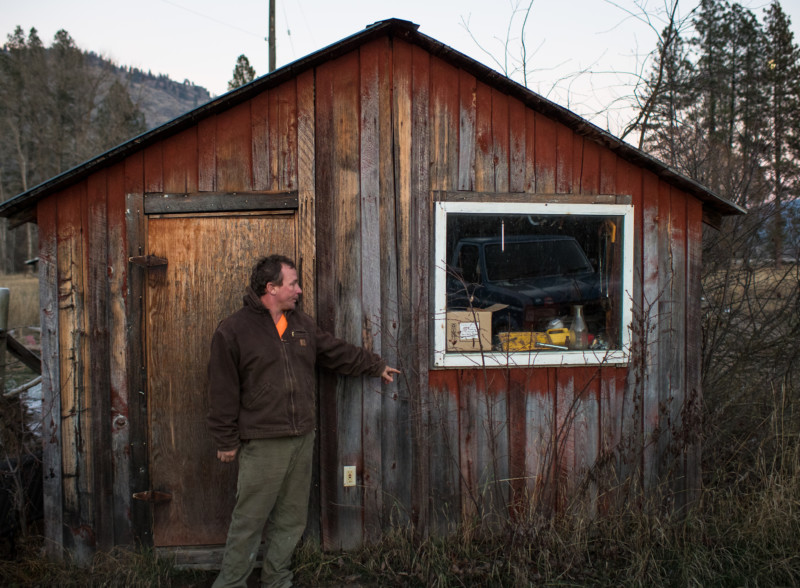 By Ainslie Cruickshank
Communities right across the country, from New Brunswick to B.C., are facing the possibility of two public crises at once this spring. Read more.
---
By Sarah Cox
Researchers used DNA testing and habitat modelling to examine past narwhal populations and predict what a warming future will mean for the mysterious sea creature of the Arctic. Read more.
---
The Narwhal in the world
We're super-excited that the good folks at Reader's Digest republished Sarah Cox's in-depth feature about the world's first spotted owl breeding centre in Langley, B.C.
The story takes an intimate look at the scientists who give around-the-clock medical care to these critically endangered creatures, hand- feeding them euthanized rodents in a last-ditch effort to save the species from Canadian extinction. All the while experts warn that the province has yet to recognize the endangered raptor as a symbol of our escalating failure to protect old-growth forests.
---
What we're reading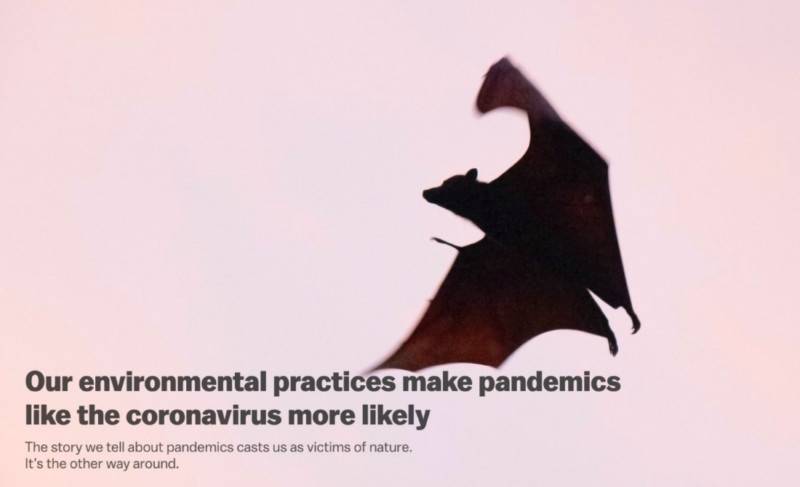 ---
Note from a Narwhal
"I just wanted to say thank you so much for all the amazing work you do. Your mastery at drawing connections between COVID-19 and the environment is invaluable during this unprecedented time. It's also been so exciting to see your team grow and to learn all about the new editors and journalists you've brought on." Thanks, Jaime! If you're able, join Jaime and more than 1,200 others giving what they can every month. Become a monthly member of The Narwhal today.
---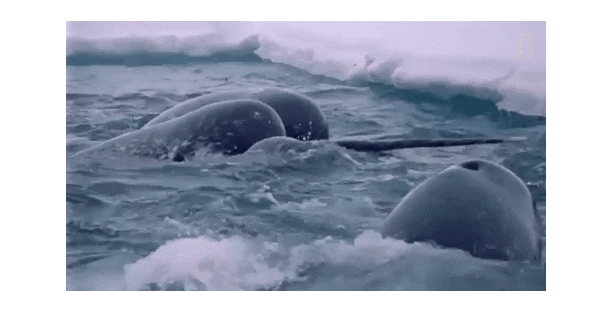 When you're vibing with quieter sea life. Tell your friends to get on that (sea) level by signing up for The Narwhal's newsletter.
New title
You've read all the way to the bottom of this article. That makes you some serious Narwhal material.
And since you're here, we have a favour to ask. Our independent, ad-free journalism is made possible because the people who value our work also support it (did we mention our stories are free for all to read, not just those who can afford to pay?).
As a non-profit, reader-funded news organization, our goal isn't to sell advertising or to please corporate bigwigs — it's to bring evidence-based news and analysis to the surface for all Canadians. And at a time when most news organizations have been laying off reporters, we've hired eight journalists in less than a year.
Not only are we filling a void in environment coverage, but we're also telling stories differently — by centring Indigenous voices, by building community and by doing it all as a people-powered, non-profit outlet supported by more than 2,200 members. 
The truth is we wouldn't be here without you. Every single one of you who reads and shares our articles is a crucial part of building a new model for Canadian journalism that puts people before profit.
We know that these days the world's problems can feel a *touch* overwhelming. It's easy to feel like what we do doesn't make any difference, but becoming a member of The Narwhal is one small way you truly can make a difference.
We've drafted a plan to make this year our biggest yet, but we need your support to make it all happen.
If you believe news organizations should report to their readers, not advertisers or shareholders, please become a monthly member of The Narwhal today for any amount you can afford.