This is the web version of The Narwhal's newsletter. Go here to sign up.
On April 17, with the energy industry in crisis, Prime Minister Justin Trudeau announced $1.7 billion in federal funding for cleaning up a long-festering environmental liability: orphan and inactive oil and gas wells.
While it was viewed as a positive step to fix a growing problem, it also drew criticism for offloading the responsibilities of private corporations onto taxpayers. And it got us thinking about the fate of an even more expensive cleanup obligation: Alberta's oilsands.
The Alberta Energy Regulator says publicly that the liabilities of open-pit mining — the operations that produce tailings ponds — amount to $30 billion, though its internal estimates calculated a "worst-case scenario" of $130 billion in costs.
So, how much guaranteed cleanup cash does the province have on hand as the industry grapples with a declining market? A grand total of less than $1 billion.
New title
Get The Narwhal in your inbox!
People always tell us they love our newsletter. Find out yourself with a weekly dose of our ad‑free, independent journalism
Industry has "backended all of their liabilities," University of Calgary professor Martin Olszynski tells The Narwhal's Sharon J. Riley.
And it's not simply a matter of money: experts say current technologies for remediating tailings ponds are "unproven," with scant proof of whether healthy landscapes can be built on top of the waste water and toxic residue.
Here's where that leaves us: a swath of land nearly twice the size of Vancouver that will need remediation, with no more than three per cent of necessary funds guaranteed, no surefire solution to successfully clean it all up and an industry grappling with record-low prices and mounting climate concerns.
Who's going to end up footing the bill?
Read more about the elephant in the room and keep scrolling for much more this week.
Arik Ligeti
Audience Engagement Editor
P.S. We rely on support from dedicated readers like you to help us produce in-depth, one-of-a-kind coverage of the oilsands. If you're able, please join The Narwhal family by becoming a monthly member today.
---
This week in The Narwhal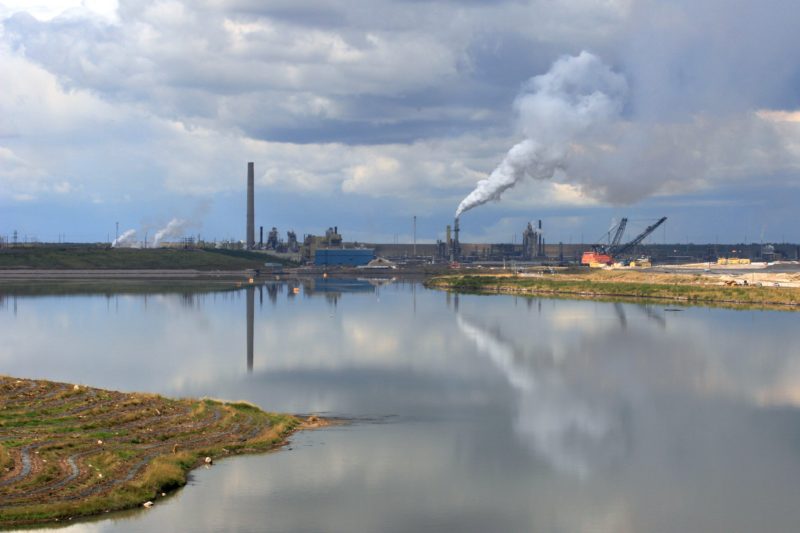 By Sharon J. Riley
As $1 billion in federal funds go to clean up inactive wells, experts are sounding alarm bells about the 'super experimental' realm of tailings ponds reclamation and what could be more than $100 billion in unfunded liabilities in the oilsands. Read more.  
---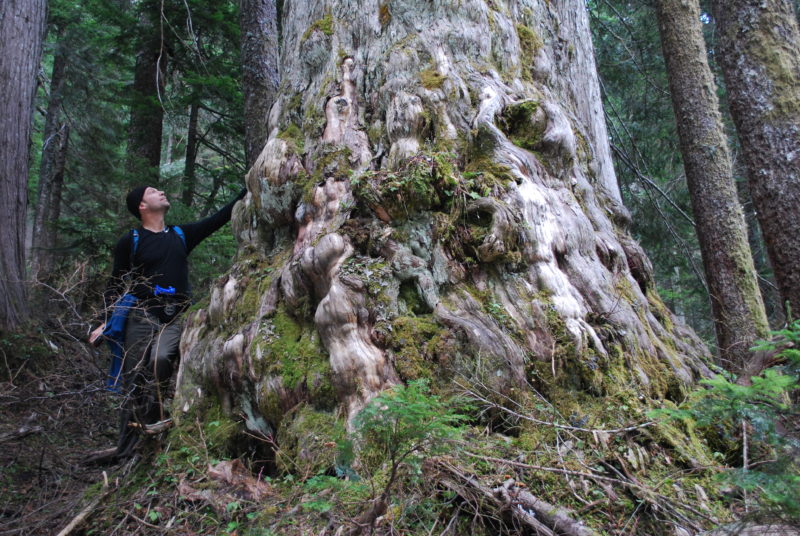 By Judith Lavoie
Local conservation group asks province to cancel cutblocks containing ancient yellow cedars and unofficial bear sanctuary. Read more. 
---
By Kelly Bennett
A $139-million underwater box the size of six city blocks is being built to contain an underwater contaminated zone in Hamilton's Randle Reef for some 200 years. While critics point out the answer to the steel town's historic pollution shouldn't be found in making more steel, others say the technique should be considered for other toxic sites in Canadian waters. Read more.  
---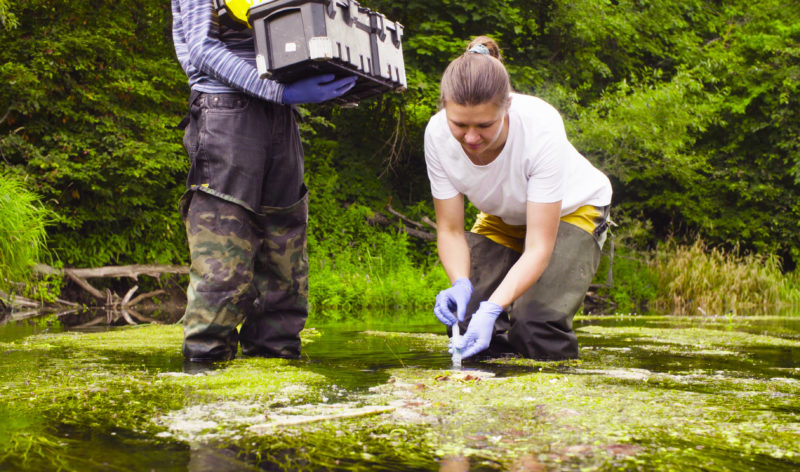 By Ainslie Cruickshank
New studies show factoring climate change impacts into planning for protected areas can help achieve emission-reduction and biodiversity targets — a move one scientist calls 'hitting the conservation science jackpot.' Read more.
---
By Julien Gignac
The territorial government is on the hook to clean up the Wolverine mine after its owner went bankrupt. A system in place to secure funds for remediation throughout a mine's life should have prevented this scenario, but it didn't — and that doesn't bode well for future mine clean-ups. Read more.
---
What we're reading
---

---
The Narwhal in the world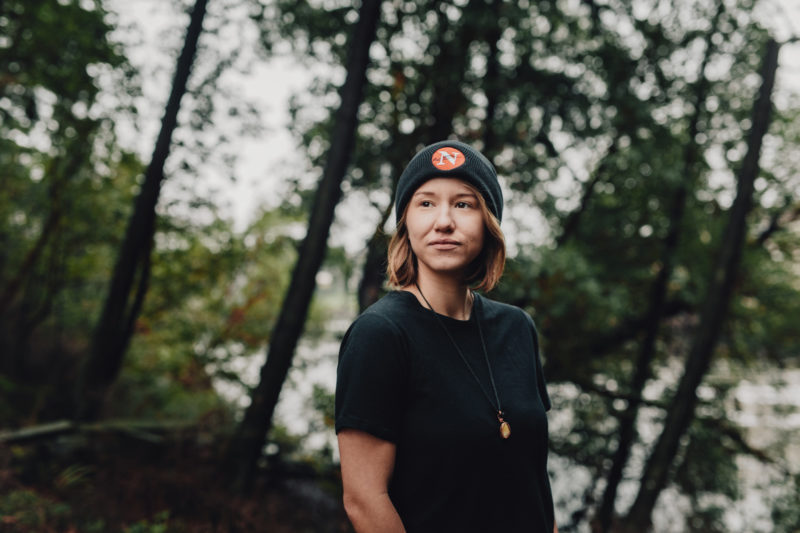 How do you report on the COVID-19 pandemic in Indigenous contexts? That was the subject of an eye-opening University of British Columbia online panel discussion featuring Narwhal reporter Stephanie Wood and board member Candis Callison. 
"I've seen a lot of people talking about racism as a pandemic and climate change as the biggest emergency that we're facing," Stephanie said, adding that Canadian media should "cover those things with the same urgency that we cover COVID."
Stephanie also talked about her reporting on a B.C. First Nation that was flooded with project referrals amid the pandemic as well as how Indigenous communities are balancing food security and conservation.
Go here to watch the webinar.
---
Note from a Narwhal
Niall, a new monthly member, nearly brought us to tears with this beautiful note: "I absolutely love the work that you are all doing. It can be heart-breaking to read your articles, but it is so important to shed light on what is happening between humans and nature. I am so happy to give my money to a well-deserving organization."
Help us shed more light on the relationship between people and the natural world by becoming a monthly member of The Narwhal today.
---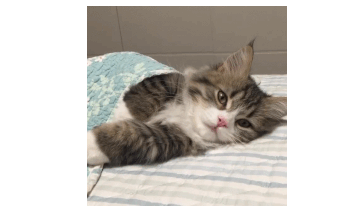 When a long day has you exhausted. Tell your friends to sign up for our newsletter before they get some shut-eye.
New title
You've read all the way to the bottom of this article. That makes you some serious Narwhal material.
And since you're here, we have a favour to ask. Our independent, ad-free journalism is made possible because the people who value our work also support it (did we mention our stories are free for all to read, not just those who can afford to pay?).
As a non-profit, reader-funded news organization, our goal isn't to sell advertising or to please corporate bigwigs — it's to bring evidence-based news and analysis to the surface for all Canadians. And at a time when most news organizations have been laying off reporters, we've hired eight journalists over the past year.
Not only are we filling a void in environment coverage, but we're also telling stories differently — by centring Indigenous voices, by building community and by doing it all as a people-powered, non-profit outlet supported by more than 2,500 members. 
The truth is we wouldn't be here without you. Every single one of you who reads and shares our articles is a crucial part of building a new model for Canadian journalism that puts people before profit.
We know that these days the world's problems can feel a *touch* overwhelming. It's easy to feel like what we do doesn't make any difference, but becoming a member of The Narwhal is one small way you truly can make a difference.
We've drafted a plan to make 2021 our biggest year yet, but we need your support to make it all happen.
If you believe news organizations should report to their readers, not advertisers or shareholders, please become a monthly member of The Narwhal today for any amount you can afford.