These days it seems like Alberta Premier Jason Kenney is constantly on the defensive.
In the span of one month, the United Conservative Party (UCP) government's plans for Keystone XL, coal mining and parks have been upended by a combination of political missteps, citizen outrage and international action.
New title
Get The Narwhal in your inbox!
People always tell us they love our newsletter. Find out yourself with a weekly dose of our ad‑free, independent journalism
Let's start with the biggie: U.S. President Joe Biden used his first day in office to scrap the permit for Keystone XL in what may prove to be the final nail in the coffin for the controversial pipeline project.
TC Energy, the company behind Keystone, responded by halting construction and warning of upcoming layoffs. The Biden decision is also disruptive news for the Alberta government, which made a $1.5 billion investment in Keystone in addition to a $6 billion commitment for a loan guarantee.
Kenney said the province would pursue legal avenues for compensation should the project be cancelled, but acknowledged Alberta taxpayers could still be left footing a $1 billion bill. Prime Minister Justin Trudeau is pledging to fight to save the pipeline — yes, while moving forward with his net-zero emissions plan — but the chances of it getting built seem increasingly dim. (Kenney wants Trudeau to threaten the U.S. with trade sanctions.)
The Keystone news wasn't the only recent story that had the Alberta government scrambling. As reporter Ainslie Cruickshank detailed in a new piece for The Narwhal, Alberta is walking back some (but definitely not all) of its plans for open-pit mining in the eastern slopes of the Rocky Mountains.
It all started when Alberta rescinded a decades-old policy that prevented surface mining for coal in ecologically sensitive and culturally valuable areas. The move unintentionally united ranchers, First Nations and country music stars, all of whom slammed Alberta for the "backwards move." In response, the UCP government made a show of scrapping 11 leases issued last month and vowed to halt future coal leases in contentious areas. But because some mining can still go ahead, onlookers say the government's move is more politics than substance — even if it does show "they are feeling the pressure."
Next up in backtrack city: parks. Just before Christmas, the province said 170 sites slated for closure or removal from the Alberta Parks system wouldn't lose their protections after all. The UCP had been trying for months to make the case that its cost-saving plans wouldn't put any park sites in jeopardy, but the NDP, environmental groups and Albertans weren't buying it.
Central to the Alberta government's woes is a lack of consultation, especially with First Nations. That doesn't bode well in an evolving political reality that makes it more challenging than ever for major industrial projects like pipelines and coal mines to gain public approval.
And as we saw, public disapproval can lead to one awkward backpedal after another.
Take care and don't forget to take a hike,
Arik Ligeti
Audience engagement editor
P.S. After the resounding success of our Site C dam online event, we've turned our attention toward the folks looking at the role Canada's natural landscapes can play in the fight against climate change. More than 1,000 people have already registered for the Feb. 2 event and seats are limited, so register ASAP to guarantee your spot at this interactive discussion, inspired by our Carbon Cache series.
---
The Narwhal in the world
Amazing news alert! Our wonderful Alberta reporter Sharon J. Riley won the Allan Slaight Prize for Journalism for her story in The Walrus detailing how Canada's medical systems strip seniors of their autonomy.
Sharon's must-read story was selected from an original list of more than 50 longform features published in The Walrus. It's an, ahem, prestigious prize that honours an independent journalist whose writing addresses some of the most important topics of our time. Sharon is a five-star reporter, writer, colleague and human. We couldn't be happier for her.
And now, for more good news…
Maclean's released its annual Power List of Canada's 50 most influential movers and shakers. And guess who made the cut? That's right, The Narwhal was praised as one of the many amazing independent media outlets breaking new ground in Canada!
As our editor-in-chief and co-founder Emma Gilchrist told Maclean's: "We hear a lot about what's going wrong in the Canadian media landscape, but there's a lot that's going right, too." Amen to that! And if you want to support other independent news outlets, check out these founding members of Press Forward, an organization that's helping to point the way toward a brighter future for Canadian journalism.
---
A tale of two toques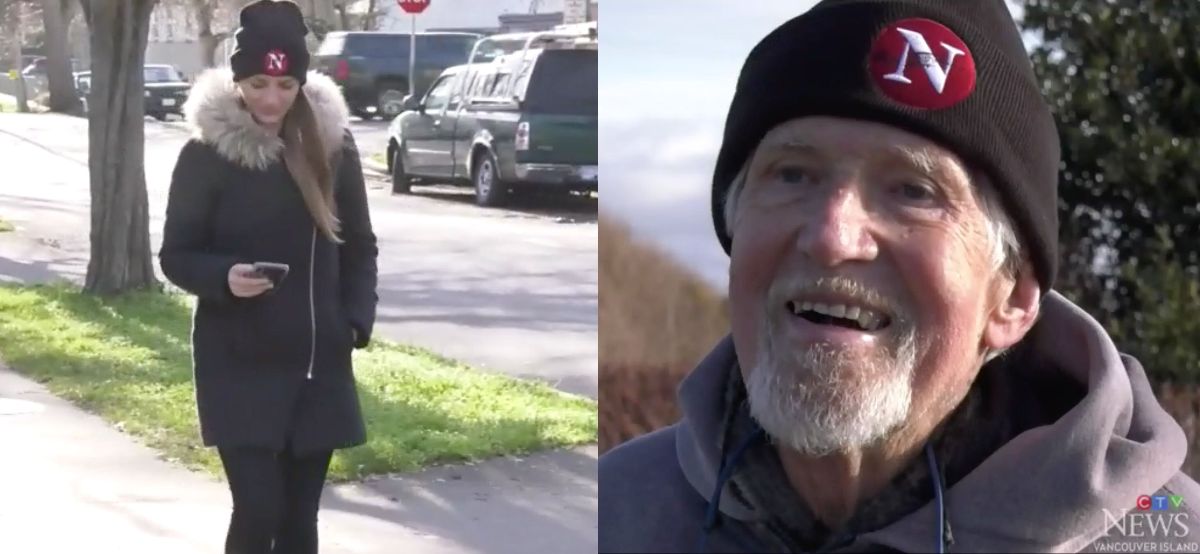 Here at The Narwhal, we're dedicated to reporting on important transboundary environmental issues — pipelines, water pollution … cellphone charges? Emma ended up on the other side of the interview when she raised an important issue plaguing the people of Victoria: erroneous cellphone charges due to the city's proximity to the U.S.
After tweeting about this pricey problem, she was invited to speak about it on CTV News. Emma wore her stylin' Narwhal toque — gotta represent — and lo and behold, when CTV headed out to find other locals to comment on the issue, they spotted Narwhal member Arthur Soles, who was wearing his brand-spanking-new Narwhal toque. It's obviously the latest trend.
Wanna get in on the action? Sign up to become a member for $20 a month and we'll send one right to your doorstep for use in any future TV interviews (and it'll keep you cozy, too).
---
This week in The Narwhal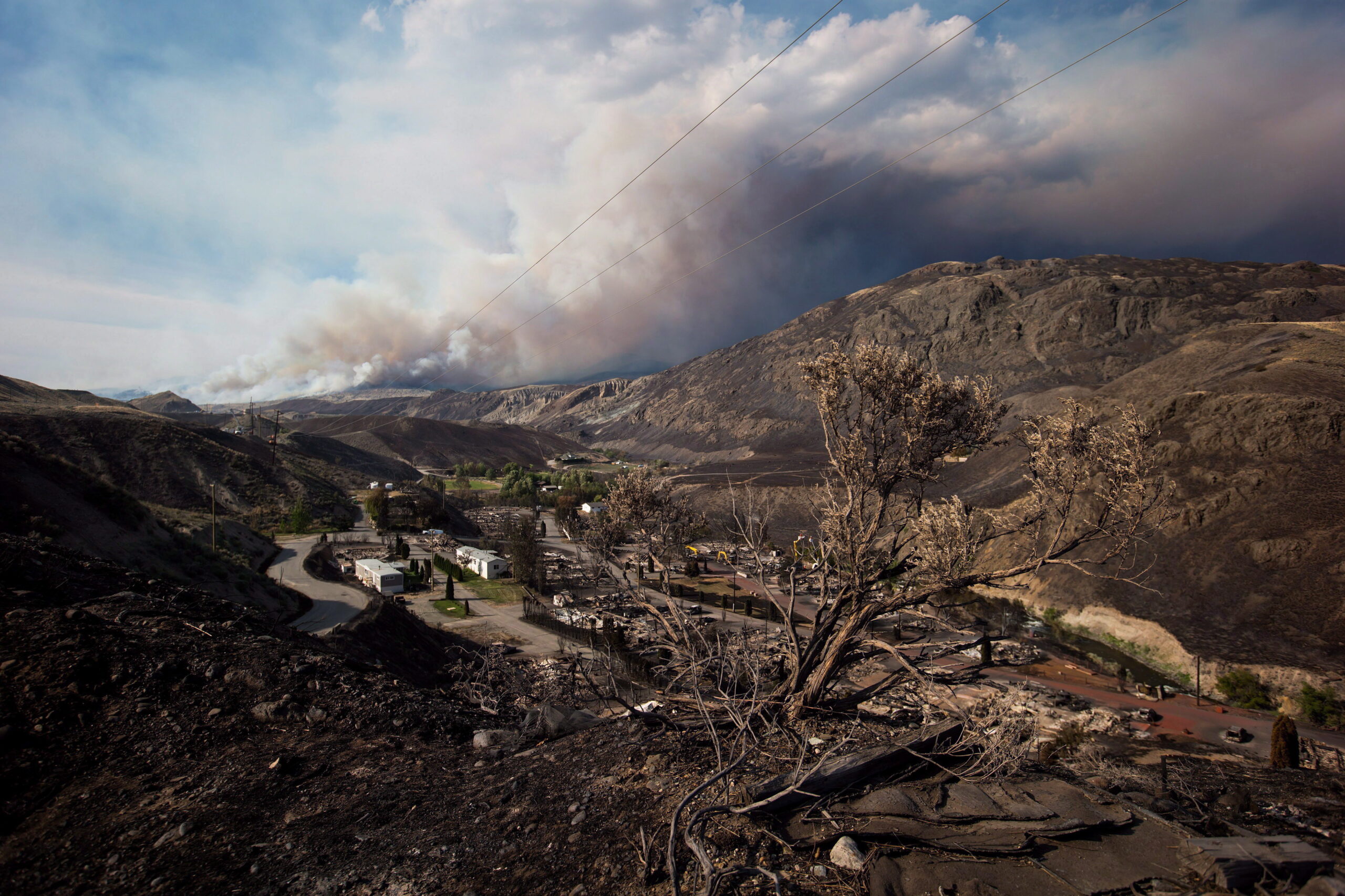 By Stephanie Wood
A B.C. Indigenous group has been working to bring its territory back to life and create a replicable model for restoration following the devastating 2017 Elephant Hill fire. But it can take a century for forests to recover and climate change adds to the timeline. Read more.
---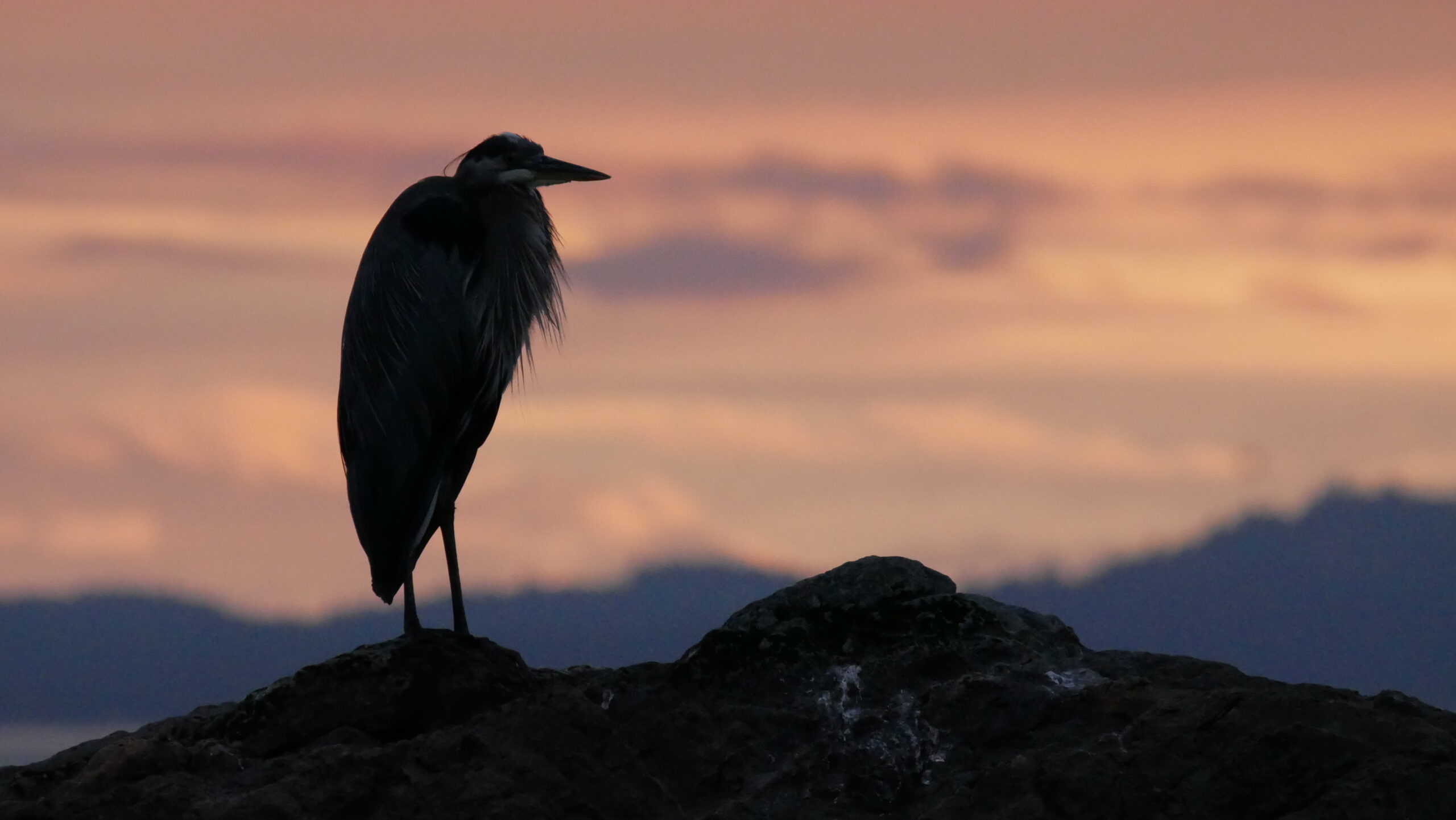 By Sharon J. Riley
A previously undisclosed expert analysis, obtained through a freedom of information request, details how Alberta's efforts to prevent waterfowl from landing on tailings ponds 'maximizes the appearance of bird protection while appearing to impede actual bird protection.' Read more.
---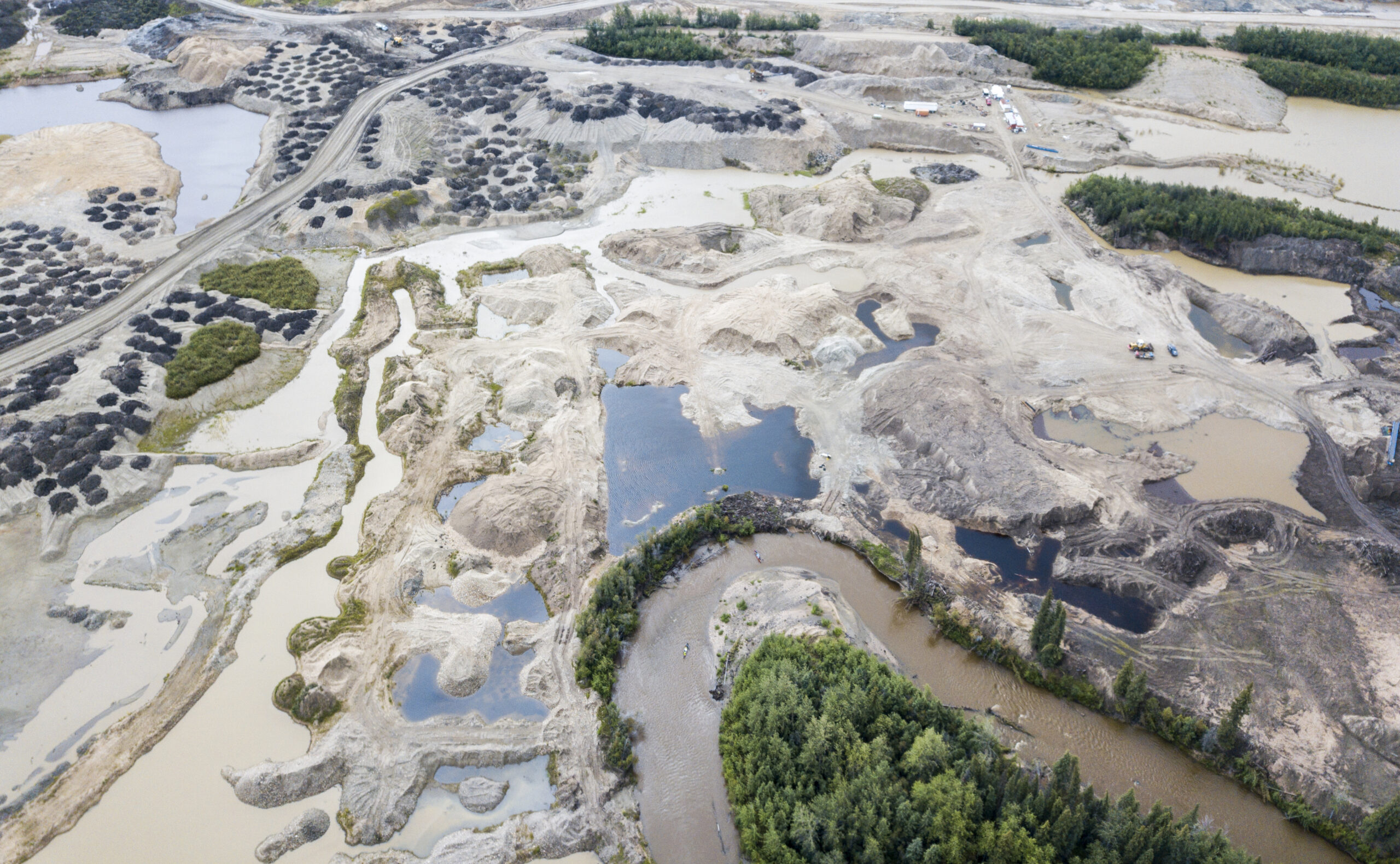 By Julien Gignac
After years of public consultation and hearings, an independent panel says modernizing mineral development rules in the territory will better respect Indigenous Rights and the land — and ensure all Yukoners benefit from the use of natural resources. Read more.
---
What we're reading
---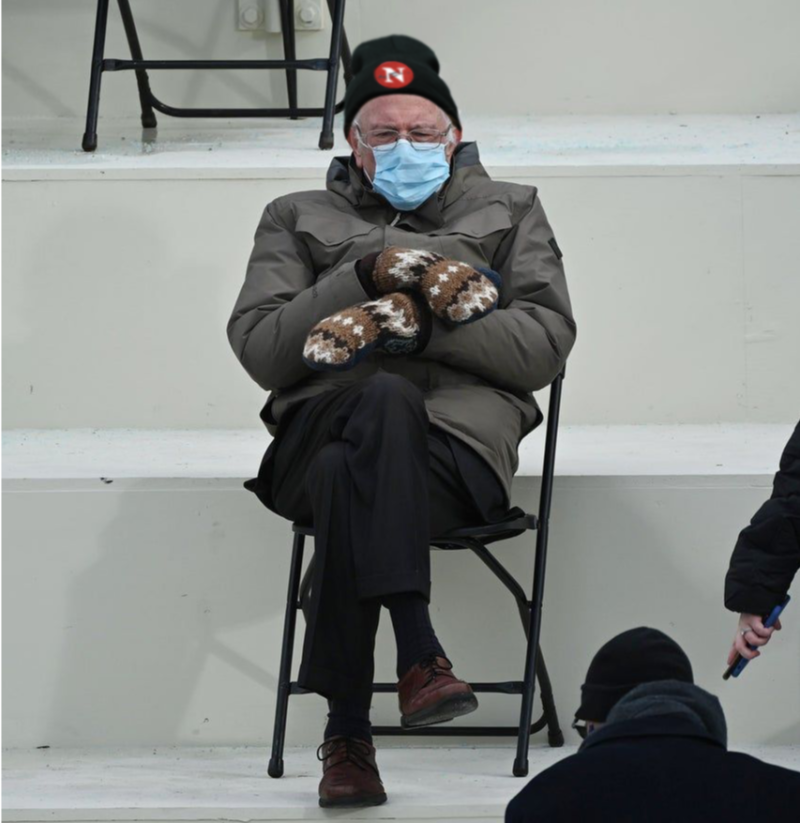 Current mood.
Put on your toque and mittens and send this newsletter sign-up link to all the fashion icons you know.
New title
You've read all the way to the bottom of this article. That makes you some serious Narwhal material.
And since you're here, we have a favour to ask. Our independent, ad-free journalism is made possible because the people who value our work also support it (did we mention our stories are free for all to read, not just those who can afford to pay?).
As a non-profit, reader-funded news organization, our goal isn't to sell advertising or to please corporate bigwigs — it's to bring evidence-based news and analysis to the surface for all Canadians. And at a time when most news organizations have been laying off reporters, we've hired eight journalists over the past year.
Not only are we filling a void in environment coverage, but we're also telling stories differently — by centring Indigenous voices, by building community and by doing it all as a people-powered, non-profit outlet supported by more than 2,900 members. 
The truth is we wouldn't be here without you. Every single one of you who reads and shares our articles is a crucial part of building a new model for Canadian journalism that puts people before profit.
We know that these days the world's problems can feel a *touch* overwhelming. It's easy to feel like what we do doesn't make any difference, but becoming a member of The Narwhal is one small way you truly can make a difference.
We've drafted a plan to make 2021 our biggest year yet, but we need your support to make it all happen.
If you believe news organizations should report to their readers, not advertisers or shareholders, please become a monthly member of The Narwhal today for any amount you can afford.