This is the web version of The Narwhal's newsletter. Go here to sign up.
Last year, Narwhal reporter Sarah Cox set out to work on a story that would draw attention to the incongruity between a tourism slogan — "Super, Natural, B.C." — and an ugly reality: that more than 2,000 species in Canada's westernmost province are at risk of extinction.
And as she heard about the plight of the fisher, the "ninja of the forest" and little-known member of the weasel family, Sarah knew there was an important and complex tale to tell about a growing crisis made worse by the absence of a provincial endangered species law.
Enter the Kirshes. For years, Wayne and Leilah Kirsh would skidoo into their cabin on Deepdown Lake in the rolling hills of the Nazko region, southwest of Prince George, where they would check their trapline for fishers and spend time enjoying the quiet beauty of the wilderness. 
The couple had always made a point of limiting their harvesting to no more than the local fisher population could sustain. But as logging in the region ramped up, the couple began to notice a change.
"We'd go from getting fisher every day to getting fisher once in a blue moon," Leilah told Sarah. 
That's because the fisher relies on only five different tree species to make a home to give birth and avoid predators — tree species that have been chopped down.
By 2014, the Kirshes had stopped trapping fisher altogether, warning the government that logging was putting the species at risk.
But their cries fell on deaf ears. And now, that fisher species has been listed as endangered.
New title
Get The Narwhal in your inbox!
People always tell us they love our newsletter. Find out yourself with a weekly dose of our ad‑free, independent journalism
Sarah's story was our most-read of the summer, and it shocked many British Columbians to learn the province has no law to protect endangered species. We also heard from some readers who asked: why were we featuring the voices of those who had trapped the fisher in a story about an extinction crisis?
The answer is that our relationship with the natural world is, well, complicated. "Wildlife has been harvested in the province for millenia, for subsistence, for people to earn a living, and it all depends how you do it," Sarah explains. "There are many, many trappers and hunters who trap and hunt responsibly."
Sarah notes that while the Kirshes "may not fit people's typical notion of a conservationist, I think that they would both consider themselves to be conservationists, both in thoughts and in action."
"It's all about balance. Wayne and Leilah Kirsh kind of epitomize that balance."
That care for the environment  comes across when you hear from the Kirshes — and their efforts to use those trapping skills as a way to help reintroduce the fisher population south of the border. As Leilah explains: "When you have a species that is in a critical state … the species cannot wait for us to decide what to do, and have it take us 20 years to figure out what to do. They need it done now, before it's too late." 
With the clock ticking, and more species listed as endangered, all eyes are on B.C.'s NDP government — a government that made an election promise in 2017 to enact legislation to protect endangered species. More than three years later, British Columbians are still waiting.
Take care and save our species,
Arik Ligeti
Audience Engagement Editor
---
Note from a Narwhal
When longtime Narwhal supporter Aerin read Sarah's extinction piece, she knew she had to hop on board as a monthly member. The depth and breadth of the reporting "clinched my decision," Aerin says.
"You all do such good work. Thanks for shining a light — many lights, no doubt solar-powered and turned off at night — on such important issues across western Canada."
We're overwhelmed by those sweet words, Aerin. Narwhals, could you help us shine a light on the threats facing our natural world by becoming a monthly member — for any amount — today?
---
This week in The Narwhal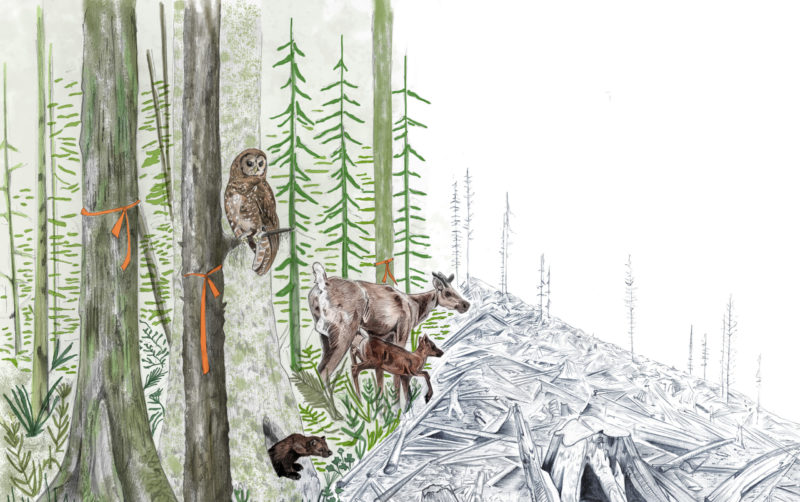 By Sarah Cox
Canada's westernmost province markets itself as 'Super, Natural, B.C.,' but more than 2,000 species of animals and plants are at risk of disappearing — and unlike six other provinces, B.C. still has no endangered species law, despite the NDP's election promise to introduce one. Read more.
---
By Ainslie Cruickshank
Amid legal hurdles in the U.S. and continued opposition from First Nations, the federal government is doubling down on its vow to do whatever it takes to get key oil and gas pipelines built. Read more. 
---
By Julien Gignac
The Fortymile herd's numbers had dwindled so significantly that for 25 years permit hunts weren't held. Now the territory says it's opening the harvest to control a growing population, weeks before finalizing a herd management plan with the First Nation. Read more.  
---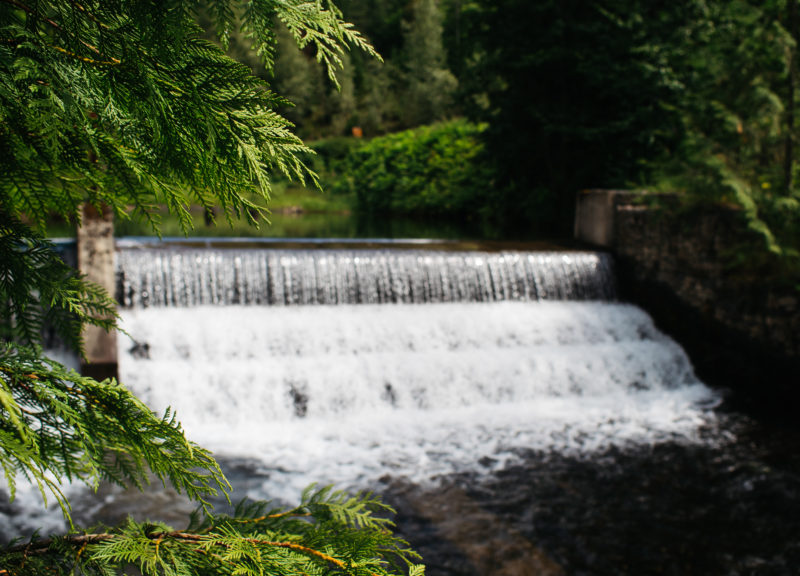 By Zoë Yunker
The proposed legislation would end B.C.'s mandate to be electricity 'self-sufficient,' and the Greens say that's bad news for small-scale renewable energy producers, including First Nations. Read more.
---
By Matt Simmons
The new company wants to build a floating terminal on the B.C. border to export the province's fracked natural gas to Asia. Read more.
---
What we're reading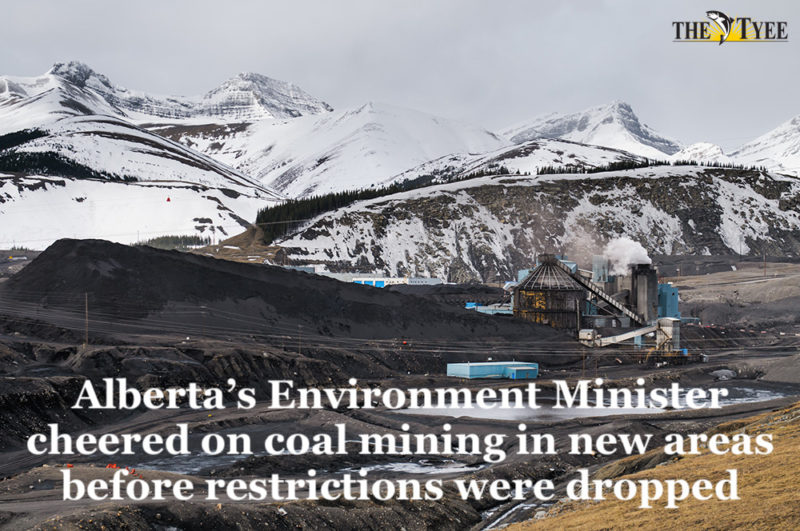 ---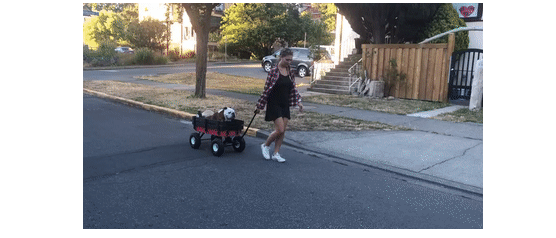 When you're treated like the king or queen you are. Before you ride around town, tell your fellow royalty to sign up for our email newsletter.