Imagine being told you no longer exist. That your people, despite being very much alive, have been declared "extinct."
That's exactly what the Canadian government said of the Sinixt people in 1956.
Sixty-four years later, the Sinixt are still very much alive and well — and they're fighting in Canada's highest court to have their Indigenous Rights recognized.
New title
Get The Narwhal in your inbox!
People always tell us they love our newsletter. Find out yourself with a weekly dose of our ad‑free, independent journalism
It's a fight I became more familiar with in September when I spoke with Shelly Boyd (pictured above), who shared the story of her people. At the time, Shelly didn't know if she'd be able to travel to Canada for the hearing.
Sinixt territory stretches across Washington state and B.C., but the Sinixt were pushed south due to colonization, called the Arrow Lakes Tribe and then billed by both Canada and the U.S. as an "American" tribe.
That forced relocation was creating a new obstacle as COVID-19 border restrictions threatened to derail travel plans to have their voices heard in Ottawa. At stake? Nothing less than the question of whether the Sinixt hold rights in Canada.
Shelly, Derrick Lamere and Rick Desautel — the plaintiff in the case — did finally manage to enter B.C., where they quarantined in their traditional territory before making the journey to Ottawa.
It was there where pandemic measures reared their ugly head: "non-essential" people would be kept out of the courtroom.
"Ironically, we're here in a case about extinction, and we're not allowed to be seen," Shelly told The Narwhal's Stephanie Wood.
The Sinixt case was launched in 2010, when Rick headed to Canada to harvest elk in his traditional territory — a deliberate effort to test the Sinixt Peoples' Indigenous Rights.
When B.C.'s Supreme Court heard the case in 2017, the Crown went so far as to bring in an anthropologist who testified that the Sinixt had moved to the U.S. "enthusiastically."
The presiding judge disagreed and ruled in favour of the Sinixt. The government challenged that in the B.C. Court of Appeal, losing again, before escalating the fight all the way to the Supreme Court of Canada.
The Crown's argument? The Sinixt exercising Indigenous Rights in Canada is "incompatible with Canadian sovereignty."
It's a case that will not only have significant consequences for people like Shelly and Rick, but also for other Indigenous Peoples whose traditional territories span across international borders set by the colonial powers that often pushed them away from traditional lands in the first place.
We likely won't have a verdict from the Supreme Court for at least six months, Shelly says.
For his part, Rick will be spending much of that time in B.C., close to a Sinixt village site. He's hoping that one day he'll be able to bring grandchildren there, where he'll tell them: "That 49th parallel is not a stopping point in your history."
Go here to read Steph's story about the Sinixt, which features stunning images by photographer Mike Graeme.
Take care and fight for your rights,
Arik Ligeti
Audience Engagement Editor
---
Note from a Narwhal
We love all the feedback we get here at The Narwhal, but we were especially smitten with this note from Michèle, who just joined us as a monthly member.
"I have been so impressed with the quality of your journalism and your commitment to uncover the truth behind the environmental stories that affect us all. It is with deep gratitude that I am becoming a monthly supporter. Thank you."
No, thank you, Michèle. It's thanks to the support of members like you that we're able to report on stories that often get little or no detailed attention — like this latest piece on the Sinixt.
The Narwhal currently counts 1,800 members who support us by giving whatever they can each month. And we have a very special target for the end of the year: 2,020 members in 2020.
Every new Narwhal makes a big difference. Your contributions enable us to dig into stories that would otherwise go untold. Will you help us reach 2,020 in 2020 by becoming a member today?
---
This week in The Narwhal
By Stephanie Wood
The Canadian government declared them extinct 64 years ago. These living, breathing Sinixt people beg to differ. Read more.
---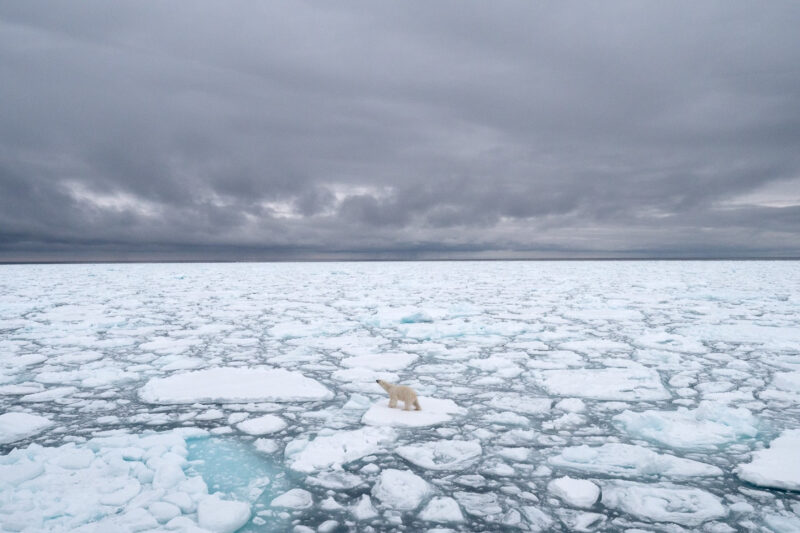 By Julien Gignac
The world's southernmost population of polar bears might be waiting longer for sea ice to form at their annual gathering in Manitoba. Read more.
---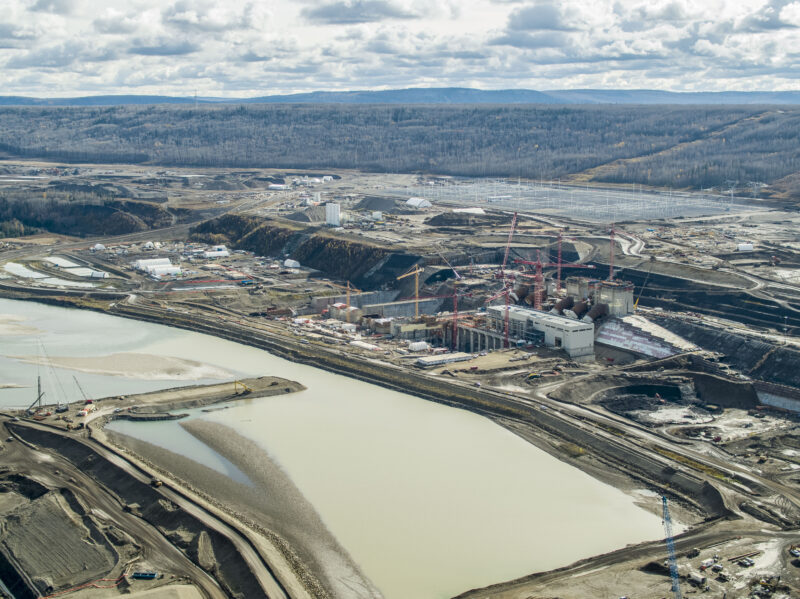 By Sarah Cox
The B.C. Utilities Commission — the body responsible for approving increases to hydro rates necessary to pay for Site C — is seeking details about the project's deepening geotechnical problems and worsening finances. Read more.
---
What we're reading
---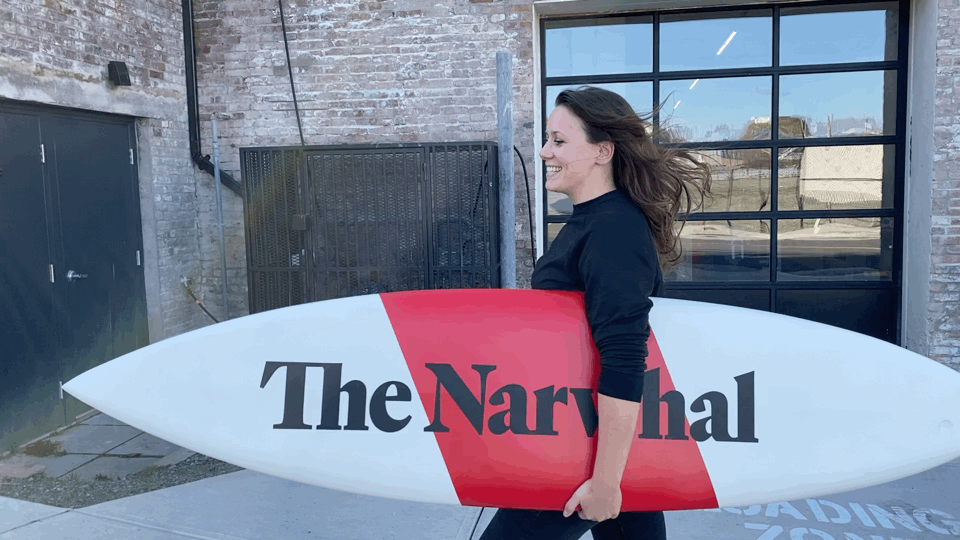 When your love of surfing and The Narwhal collide. Ride the waves and spread the word about our awesome newsletter.
New title
You've read all the way to the bottom of this article. That makes you some serious Narwhal material.
And since you're here, we have a favour to ask. Our independent, ad-free journalism is made possible because the people who value our work also support it (did we mention our stories are free for all to read, not just those who can afford to pay?).
As a non-profit, reader-funded news organization, our goal isn't to sell advertising or to please corporate bigwigs — it's to bring evidence-based news and analysis to the surface for all Canadians. And at a time when most news organizations have been laying off reporters, we've hired eight journalists over the past year.
Not only are we filling a void in environment coverage, but we're also telling stories differently — by centring Indigenous voices, by building community and by doing it all as a people-powered, non-profit outlet supported by more than 2,500 members. 
The truth is we wouldn't be here without you. Every single one of you who reads and shares our articles is a crucial part of building a new model for Canadian journalism that puts people before profit.
We know that these days the world's problems can feel a *touch* overwhelming. It's easy to feel like what we do doesn't make any difference, but becoming a member of The Narwhal is one small way you truly can make a difference.
We've drafted a plan to make 2021 our biggest year yet, but we need your support to make it all happen.
If you believe news organizations should report to their readers, not advertisers or shareholders, please become a monthly member of The Narwhal today for any amount you can afford.