This is the web version of The Narwhal's newsletter. Go here to sign up.
Ryan Dickie can remember the days when he would spot caribou after caribou on a half-day's drive from Fort Nelson to Hudson's Hope, in northeast British Columbia.
"You would lose count of the amount of caribou you would see alongside the road," he says. "Nowadays, it's extremely rare to even see one in that same stretch of highway. … it would almost be like seeing a ghost."
If there's anyone who would be suited to observing those changes, it's Ryan: as a documentary photographer, he has long had an interest in wildlife conservation and has done work with his nation, the Fort Nelson First Nation, tracking caribou herds that are now on the verge of extinction.
"Speaking as an Indigenous person, a lot of our Dene communities in the North, we more or less relied on caribou and moose to sustain ourselves," Ryan says. "It was a big part of our diet and a big part of our culture."
But over the decades, industrial development has put that centuries-old relationship at risk. 
So when Ryan got the chance to take photos for The Narwhal of an innovative First Nations-led effort to help restore the endangered species, he jumped at the opportunity.
New title
Get The Narwhal in your inbox!
People always tell us they love our newsletter. Find out yourself with a weekly dose of our ad‑free, independent journalism
Near Hudson's Hope, in the Misinchinka mountains, lies a maternity enclosure co-managed by guardians with the Saulteau First Nations and West Moberly First Nations.
It's a project that first began in 2014, when there were only 16 caribou remaining in the Klinse-Za herd. Frustrated by inaction on the part of the B.C. government, and seeking to prevent the caribou from going extinct, the two First Nations merged the Klinse-Za herd with the Scott herd and built a pen high on a mountaintop.
Every March, pregnant caribou are captured and brought to the pen, before being released mid-summer when the calves are old enough to survive in the wild. The merged herd now numbers 95 caribou, including eight calves born in the pen this year.
Ryan visited the mountaintop just days after a baby caribou was born. He had the chance to hear from the guardians who spend weeks at a time living in a cabin, where they monitor the caribou on a daily basis. He witnessed firsthand the care they took to make the caribou feel as safe as possible — and the pride they took in their restoration efforts.
Witnessing the success of the project, Ryan says, was awe-inspiring. And while there's still plenty of more work to be done, each new calf birth is a reminder of what's possible if we prioritize wildlife protection.
As West Moberly First Nations Chief Roland Willson says: "They symbolize hope."
Go here to see Ryan's stunning photo essay.
Take care and save our endangered species,
Arik Ligeti
Audience Engagement Editor
---
The Narwhal in the world
As Kelsi Littler approached graduation from the forestry technology program at Selkirk College in Castlegar, B.C., one instructor asked her class to pitch a final project about what it means to work sustainably in the sector amid the battle against climate change.
So Kelsi reached out to students across the School of Environment and Geomatics, compiling their poetry, photography and visual art into a book she dreamed up titled The Edge Effect (that's Kelsi on the left, and Jonathan Chapplow-Hansen's art contribution "Understump Spirit" on the right).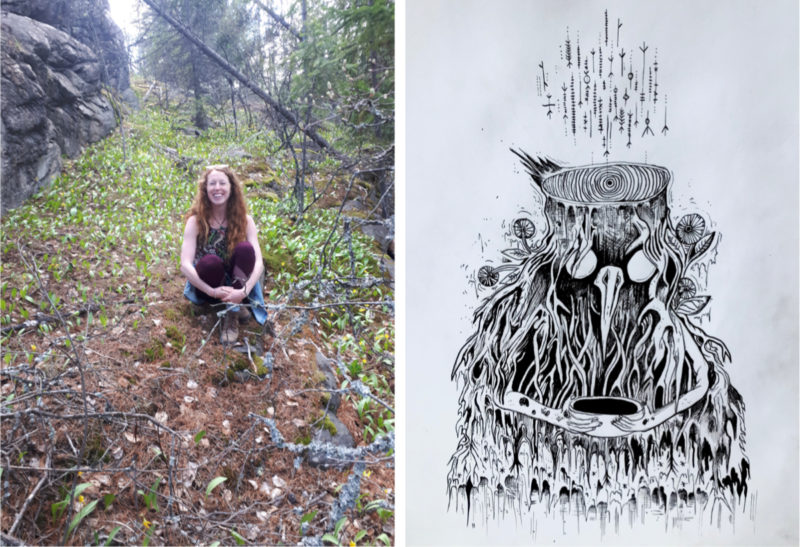 The concept won the class contest. And guess what Kelsi decided to do with the more than $1,000 in proceeds from the book sales? Make a donation to The Narwhal!
"Honestly, you guys are my main news source," Kelsi says, noting that it's hard to find news outlets that take a critical look at the impact of industry on our natural world. "The Narwhal is brave in doing that and I think that's really awesome. I respect it a lot."
We think you're awesome, Kelsi! Your contribution blew us away. And we wish you all the best after graduation.
And hey, if you also think The Narwhal is awesome, consider joining our pod today as a monthly member — for whatever amount you can afford.
---
This week in The Narwhal
By Sarah Cox
In 2014, with just 16 caribou remaining in the Klinse-Za herd, Saulteau First Nations and West Moberly First Nations decided to take matters into their own hands, building a pen for pregnant cows atop a remote mountain. Six years later, the herd is up to 95 caribou, including eight calves born in the pen this year. Photographer Ryan Dickie visited the maternity enclosure for The Narwhal to meet the newest caribou calves. Read more.
---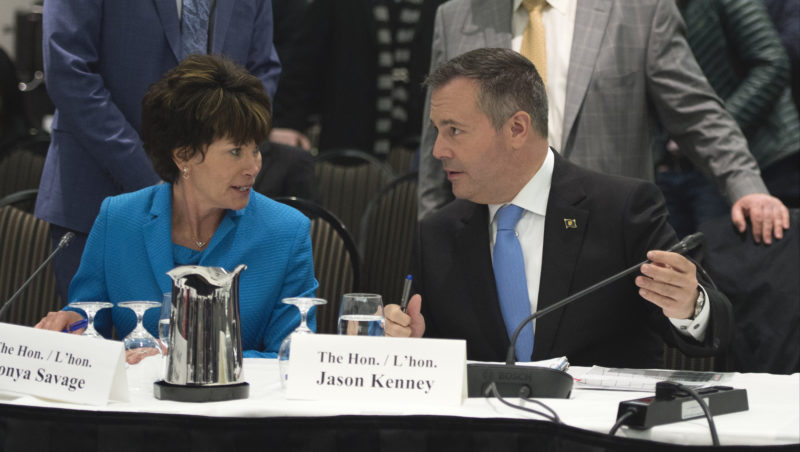 By Ainslie Cruickshank
The UCP government has rescinded a decades-old policy that restricted coal mining in parts of the Rocky Mountains and Foothills, setting the stage for a coal mining expansion in Alberta. Read more.  
---
By Julien Gignac
Critics say the territory's free entry system, which is the first step toward mine development, unfairly gives prospectors rights to First Nations' land and private properties. Read more. 
---
By Zoë Yunker
If the province agrees to give the oil and gas industry another financial break, B.C. residents — who already pay substantially more than industrial customers — could be on the hook for hundreds of millions of dollars every year. Read more.    
---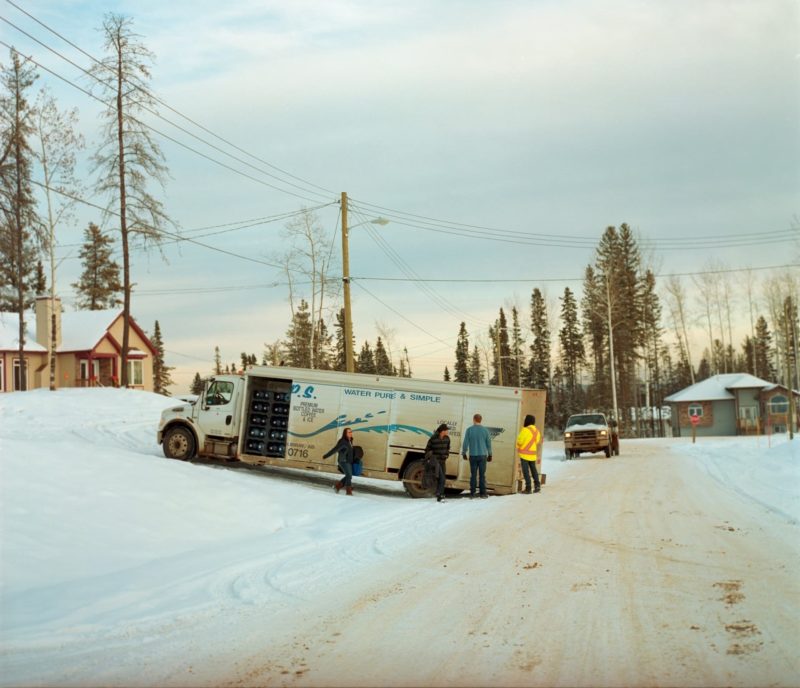 By Vi Bui
The Canada Water Agency must address boil advisories in First Nations communities, establish national quality standards and protect fresh water, writes a campaigner with the Council of Canadians. Read more. 
---
What we're reading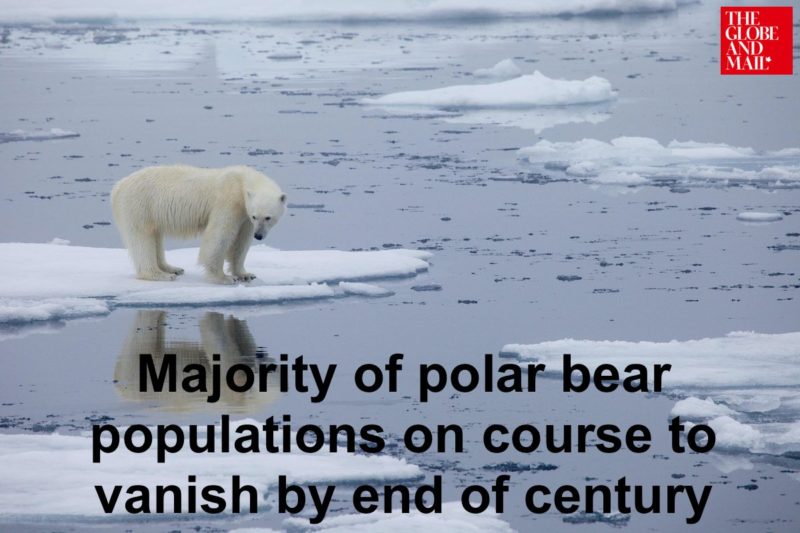 New title
You've read all the way to the bottom of this article. That makes you some serious Narwhal material.
And since you're here, we have a favour to ask. Our independent, ad-free journalism is made possible because the people who value our work also support it (did we mention our stories are free for all to read, not just those who can afford to pay?).
As a non-profit, reader-funded news organization, our goal isn't to sell advertising or to please corporate bigwigs — it's to bring evidence-based news and analysis to the surface for all Canadians. And at a time when most news organizations have been laying off reporters, we've hired eight journalists over the past year.
Not only are we filling a void in environment coverage, but we're also telling stories differently — by centring Indigenous voices, by building community and by doing it all as a people-powered, non-profit outlet supported by more than 2,500 members. 
The truth is we wouldn't be here without you. Every single one of you who reads and shares our articles is a crucial part of building a new model for Canadian journalism that puts people before profit.
We know that these days the world's problems can feel a *touch* overwhelming. It's easy to feel like what we do doesn't make any difference, but becoming a member of The Narwhal is one small way you truly can make a difference.
We've drafted a plan to make 2021 our biggest year yet, but we need your support to make it all happen.
If you believe news organizations should report to their readers, not advertisers or shareholders, please become a monthly member of The Narwhal today for any amount you can afford.