Do you want the good news or the bad news first?
Okay, let's ease into it with some optimism. Word broke this week that B.C. has opted to suspend logging in an old-growth valley home to endangered caribou, a development that has been hailed as "a huge win" by conservationists.
New title
Get The Narwhal in your inbox!
People always tell us they love our newsletter. Find out yourself with a weekly dose of our ad‑free, independent journalism
It's a 180-degree turn for a government that had planned to auction off logging permits near Argonaut Creek, part of a rare inland temperate rainforest and home to the Columbia North herd, the largest remaining caribou herd in the Kootenays.
"This is a direct testament to the power of people taking action to protect caribou habitat and old-growth forests," Charlotte Dawe, conservation and policy campaigner for the Wilderness Committee, told reporter Sarah Cox.
B.C.'s decision comes just a year after two Kootenay herds became locally extinct, with three of four remaining herds numbering just 26, six and four animals, respectively. With a population of 147, the Columbia North caribou is considered to be the Kootenay herd with the best shot at surviving.
Sarah told me that the Argonaut Valley decision "signals that the government is taking its promise and obligation to recover caribou herds seriously, at least in this one instance." But it's too soon to say whether this will lead to a larger shift in policy, she noted.
"In much of the province, unprotected old-growth is being cut down as we speak," Sarah said.
That grim state of old-growth logging was really brought home by photographer TJ Watt in a series of before and after shots of the Caycuse watershed on Vancouver Island.
We just published TJ's photos, which have gone viral on Instagram and been featured in the Guardian.
"I think it's just with the before and after it's very plain and simple: you can clearly see what was there and what was lost," he told our managing editor Carol Linnitt.
As TJ notes, "old-growth forests are essentially non-renewable resources." Those massive trees help sustain a healthy ecosystem, and their loss puts species at risk and depletes a key source of carbon storage.
You might recall that in the lead-up to the recent provincial election, the B.C. NDP made a promise to implement the recommendations of the old-growth strategic review panel. We're still awaiting concrete action.
In the meantime, the clock is ticking.
Sarah says B.C. "is at a crossroads" when it comes to our endangered species and old-growth.
"Scientists say many endangered species in the province can't wait any longer for action; they're already in the equivalent of the ICU."
Take care and stump against stumps,
Arik Ligeti
Audience engagement editor
---
Introducing Press Forward
Time and time again, we hear about how the journalism industry is in dire straits, with crashing advertising revenues and seemingly never-ending layoffs.
But as all of you are well aware, Canadian media isn't one big monolith. Here at The Narwhal, we've managed to grow our staff, readership and membership ever since we launched in the spring of 2018.
And we're not alone: there's an expanding contingent of independent news organizations pointing the way toward a new kind of journalism, one that's inclusive, diverse and reader-supported.
Enter Press Forward, an association that unites our country's media innovators. We are thrilled to be a founding member. And guess what? Our editor-in-chief, Emma Gilchrist, is Press Forward's chair!
Here's who else is joining us on Day One: The Tyee, The Sprawl, La Converse, National Observer, Village Media, The Discourse, West End Phoenix and The Coast.
It was high time we all got a seat at the table in discussions about the future of Canadian journalism, Emma says. "From our vantage point, that future is a bright one."
---
This week in The Narwhal
By Sarah Cox
Plans to log a rare old-growth forest in critical caribou habitat are on hold following public outcry. Now, conservation groups are calling on the province to finish the job and remove the remaining cutblocks in the Argonaut Valley from auction. Read more.
---
By Matt Simmons
The Coastal Nations Coast Guard Auxiliary is translating First Nations' intimate knowledge of B.C.'s sometimes wild and unpredictable west coast into improved marine emergency response. Read more.
---
By Carol Linnitt
The CleanBC plan, released two years ago, still doesn't lay out a credible pathway to meet emissions targets. A look at fracking and LNG helps explain why. Read more.
---
By Julien Gignac
The First Nation of Na-Cho Nyäk Dun said the controversial all-seasons road would have 'fundamentally altered' an untouched portion of traditional territory in the Beaver River watershed, a new government document reveals. Read more.
---
The Narwhal on Instagram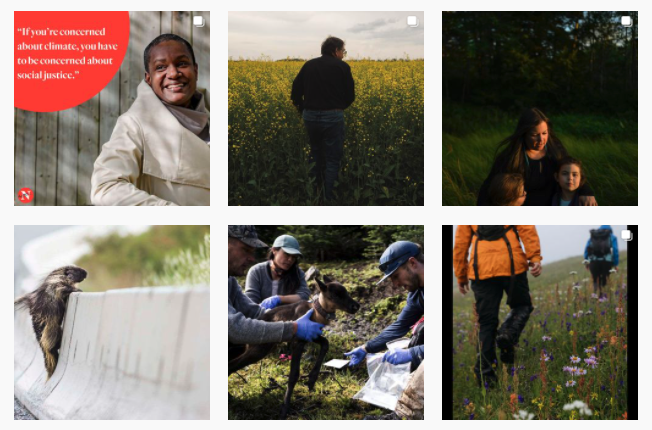 Can't get enough of The Narwhal and our gorgeous photos? Make sure to follow us over on Instagram. We promise you'll love it!
---
What we're reading
---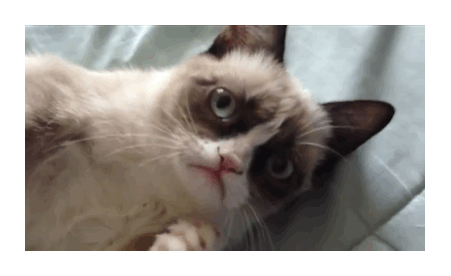 When our newsletter hits you with conflicting feelings. Tell your pals to sign up so they can also experience a rolllercoaster ride of emotions (2020, amirite?).
New title
You've read all the way to the bottom of this article. That makes you some serious Narwhal material.
And since you're here, we have a favour to ask. Our independent, ad-free journalism is made possible because the people who value our work also support it (did we mention our stories are free for all to read, not just those who can afford to pay?).
As a non-profit, reader-funded news organization, our goal isn't to sell advertising or to please corporate bigwigs — it's to bring evidence-based news and analysis to the surface for all Canadians. And at a time when most news organizations have been laying off reporters, we've hired eight journalists over the past year.
Not only are we filling a void in environment coverage, but we're also telling stories differently — by centring Indigenous voices, by building community and by doing it all as a people-powered, non-profit outlet supported by more than 2,900 members. 
The truth is we wouldn't be here without you. Every single one of you who reads and shares our articles is a crucial part of building a new model for Canadian journalism that puts people before profit.
We know that these days the world's problems can feel a *touch* overwhelming. It's easy to feel like what we do doesn't make any difference, but becoming a member of The Narwhal is one small way you truly can make a difference.
We've drafted a plan to make 2021 our biggest year yet, but we need your support to make it all happen.
If you believe news organizations should report to their readers, not advertisers or shareholders, please become a monthly member of The Narwhal today for any amount you can afford.